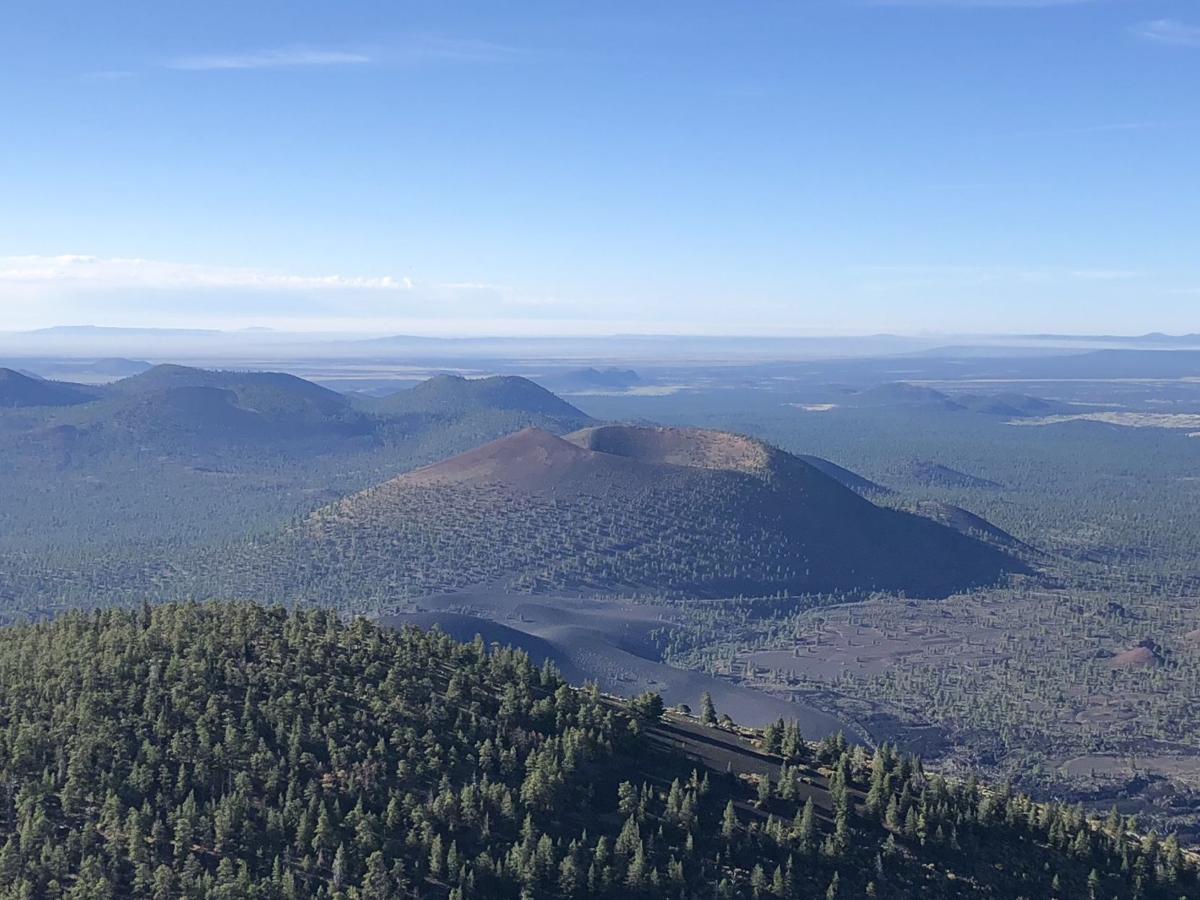 As the state's stay-at-home orders expire, area residents and visitors alike have their eyes on the national parks and monuments of northern Arizona. The reopening of these landmarks will take place over the course of four phases, with the first phase commencing this weekend.
During phase one, access will be limited at many of the park and monument trails, with visitor centers and certain trails remaining closed.
"At Sunset [Crater National Monument] there will be three trails open: the Lava Flow Trail, Aa Trail and the Lenox Crater Trail. All of these are loop trails," said Richard Ullmann, National Park Service Chief of Interpretation and Education for Flagstaff Area National Monuments. 
For the safety of park visitors and park staff alike, only the loop trails will be open at Sunset Crater as they allow for more social distancing than out-and-back trails.
At Walnut Canyon National Monument, only the Rim Trail will be open to park-goers. The monument's visitor center as well as the Island Trail, which descends into the canyon, with views of the Sinagua cliff dwellings and other archaeological sites, is not yet open.
Wupatki, at the present time, will remain closed, but officials aim to reopen the monument during the upcoming phases.
Grand Canyon National Park's South Rim South Entrance will be open starting the weekend of May 15 at 6 a.m., with incoming traffic welcome until 10 a.m. Officials recommend arriving no later than 9:30 a.m. Entrance fees and currently waived and visitors to the park are welcome to stay throughout the day, but overnight accommodations are not available during this time. Commercial services will remain closed as well, so visitors are encouraged to be self-sufficient and bring their own food, water and hand sanitizer.
The viewpoints at Pipe Creek Vista, Shoshone Point, Twin Overlooks, Duck on a Rock, Thor's Hammer, No Name Point and Navajo Point will be open as well as limited picnic areas and restroom facilities. 
The South Rim's east entrance and Desert View area, Rim Trail, Grand Canyon Village and all inner canyon hiking trails will remain closed. Concessions and restaurants within the park will also be closed.
According to Ullmann, commercial tours are currently suspended at parks and monuments as well. 
As the national parks begin operating on a limited basis, individuals interested in a more immersive virtual experience should consider Grand Canyon Conservancy's recently launched educational video series, Grand Canyon Moments. Funded by The Arizona Lottery, the two- to three-minute videos offer education on park wildlife, geology and the cultural history of the Grand Canyon as the park phases toward opening. The 20-week video series covers a range of topics including dark skies, the Colorado River, American Indian connections and more. Videos can be viewed at www.grandcanyon.org/park-information/grand-canyon-moments.
"This initial reopening phase will increase access to our public lands in a responsible way by offering the main feature of the park for the public, the view of the canyon, while reducing the potential exposure of COVID-19 to our nearly 2,500 residents," Grand Canyon National Park Superintendent Ed Keable explained in a press release. "Ultimately the safety, health and wellness of our staff and visitors is driving our decision making at the moment.
"Our National Parks exist to serve our visitors — our parks only work if people visit them," he continued. "I think we have all come away from this with a greater appreciation for the things we have."
Get local news delivered to your inbox!
Subscribe to our Daily Headlines newsletter.