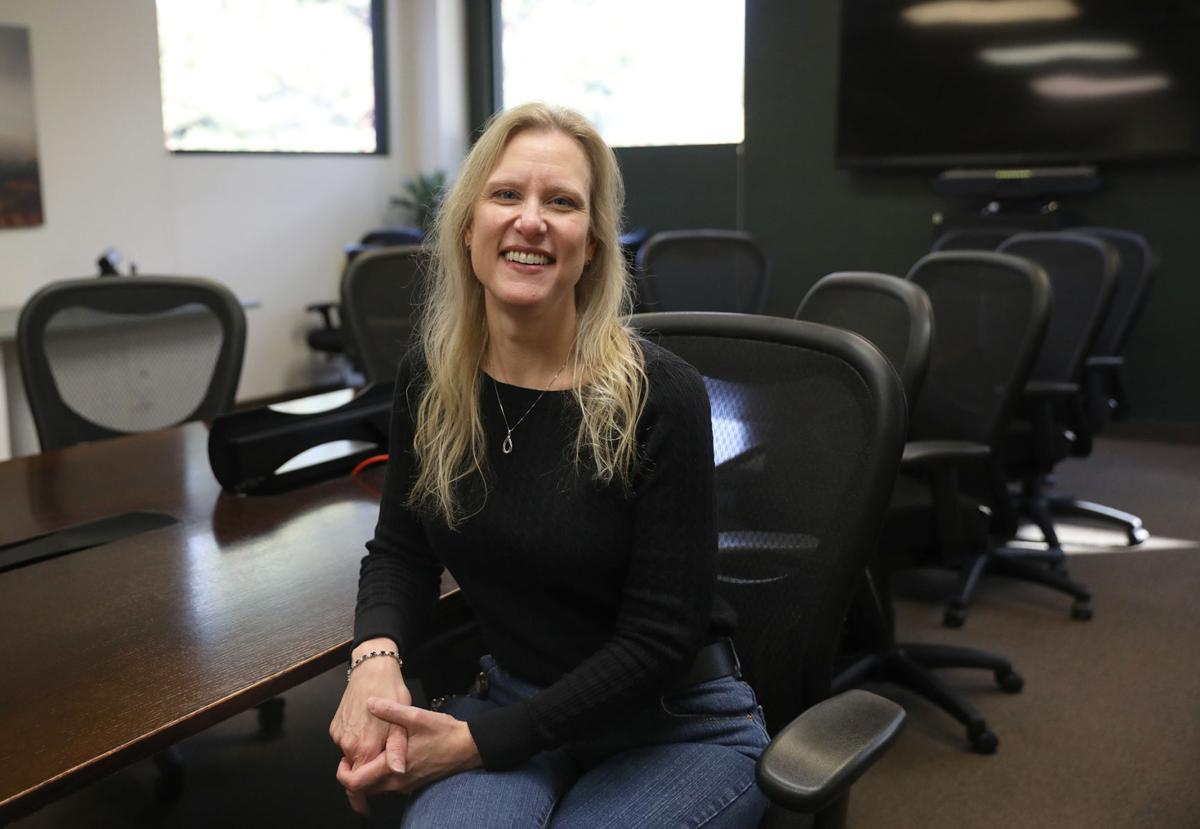 Cancer doesn't stop for a pandemic, says North Country HealthCare's Kristi Boniella, but screening and treatment have certainly been challenged by it this year.
The Well Woman HealthCheck Program (WWHP), which provides breast and cervical cancer screening services for low-income and underinsured women through a grant from the Arizona Department of Health Services and the Centers for Disease Control and Prevention, has recently faced some unexpected hurdles as it attempts to continue to support northern Arizona women.
Boniella, program manager of WWHP, said the program has 22 patients this year. North Country's associated Treatment Link program, which provides financial support for cancer screenings and treatment to women who fall under 250% of the federal poverty level, each year covers more than 500 Well Woman screenings and the treatment of between three and seven women who are diagnosed with breast cancer.
When COVID-19 cases began to appear locally this spring, the WWHP team suspended screening services and instead focused on connecting patients who were already symptomatic with local treatment options. Through these cancellations, the program's mobile mammogram units alone lost more than 10 screening events.
"Our grant is reducing barriers to get women screened and this pandemic created barriers, so now it's trying to undo those barriers that were created, so that's been a challenge for us," Boniella said.
In response, the program has extended its hours of operation and its transportation program, bringing patients from as far as Payson to Flagstaff for services, in addition to implementing COVID-19 sanitation and distancing measures, including adding more time between appointments to allow for cleaning.
Patients have simultaneously changed their behaviors, though, and not for the better, Boniella said, describing how program participants are scheduling check-ups less frequently and often not showing up for screenings because of COVID-19 concerns.
At screening events prior to the pandemic, three to five no-shows were typical. Now that number has more than doubled, though, and as more and more patients are delaying their visits, the program has also seen an increase in symptomatic patients who are just now starting to return for care. Boniella said just two weeks ago, two patients who delayed check-ups for several months were diagnosed with breast cancer.
"It's very, very significant and we don't want them to delay that. We want them to get any symptomatic issues resolved very quickly," Boniella said.
Although patients Consuelo Andiola and Rosalina Figueroa, who have both participated in WWHP screenings for several years, received most of their treatments prior to the pandemic, they can relate to others who have been hesitant to return to a health care center.
They both said they do not leave home unless it's absolutely necessary and when they do, they follow all precautions including mask wearing and increased hand washing. Figueroa is especially careful because she also has diabetes.
Because she did not have cancer until a year ago, Figueroa encourages everyone to keep up with their annual check-ups and screenings, which allowed her cancer to be caught at an early stage and are usually free for those who qualify for Treatment Link.
Boniella said funding for this ongoing financial program, though, has been the biggest challenge of the pandemic because many of the grants WWHP could apply for in the past are now being directed to COVID-19 relief efforts instead.
"For 22 patients, when funding sources that you depended on change, it impacts your program," Boniella said, noting that the program has now been relying more on fundraisers held by local groups and businesses to help sustain it.
"We're so appreciative of our continued support within local communities that recognize that we do still need to be able to treat patients for cancer," she added.