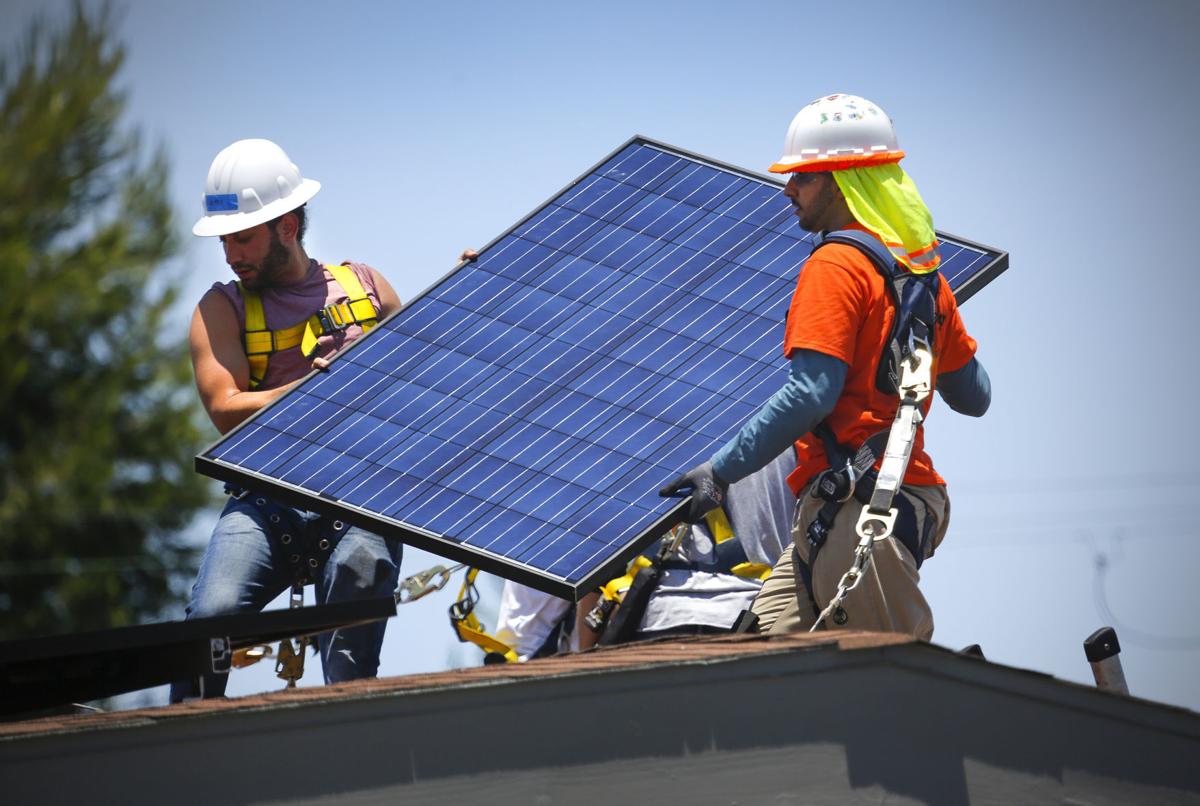 A new northern Arizona co-op is hoping to give residents and local businesses the opportunity to install solar panels at a reduced cost.
Partnering with the cities of Flagstaff and Sedona and Coconino County, the program is the sixth in the state so far run by Solar United Neighbors.
The co-op is free to join and so far has about 120 members. Bret Fanshaw, Arizona Program Director for SUN, said he expects that number to reach nearly 150 by the time the co-op closes at the end of March.
After that, Fanshaw said in his experience, about 40% of those who sign up decide to go forward with the installation of solar panels.
Fanshaw said by organizing residents and soliciting a local company to install solar panels in one bulk contract, they are able to substantially reduce the cost for each individual member.
"It varies by market and by co-op, but on average we see around a 15% reduction in base price for solar co-op members," Fanshaw said.
The co-op will solicit proposals from local solar installers and then make the decision themselves of which company to go through, he said.
Indeed, a group of about 20 members met over Zoom last week to decide on the company, although Fanshaw said he was not yet able to announce the installer they plan to use as they have not yet signed the contract.
After this co-op, Fanshaw said he hopes they can continue to run solar co-ops in northern Arizona on an annual basis.
Of the six co-ops SUN has run since it began operating in Arizona in 2019, the majority have been in the Phoenix metro area, but co-ops have also been run in Tucson and the little town of Portal.
And Fanshaw said they often organize co-ops at the urging of local residents.
This time, they were encouraged to expand into northern Arizona by someone they had already worked with on a co-op in Phoenix. That individual owned a second home in Flagstaff and wanted to get panels on that structure as well, Fanshaw said.
"In some ways, this is how these things happen. We get contacted by someone who is really excited about helping -- you know, they want to go solar and they want to get a bunch of their neighbors to go solar," Fanshaw said. "We work with actually a lot of cities and municipal governments who know that this is important, but don't have a program to really help bring rooftop solar, just because it's such an individual thing usually."
The program comes as the City of Flagstaff continues implementation of its climate change action and adaptation plan. Among the many policies outlined in the plan is widespread electrification of homes and businesses across the city, reducing the city's dependence on natural gas.
Adrian Skabelund can be reached by phone at (928) 556-2261, by email at askabelund@azdailysun.com or on Twitter at @AdrianSkabelund.