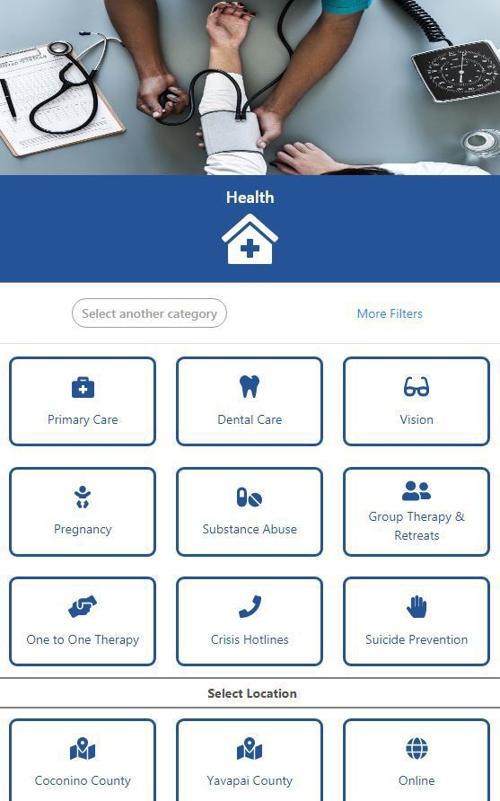 When Andrea LaBelle was 30 years old and raising her young children in Flagstaff, she found herself face-to-face with overpowering anxiety.
"I didn't know what was going on. I was in need and couldn't figure out where to go," she said.
Although she and her husband Jim have lived in Flagstaff since 1998, they said they still do not know all the health resources available in northern Arizona.
They hope to address this problem for other people in need of help through their new nonprofit, NAZ Mental Health Matters, Inc., which is currently privately funded.
The semi-retired business owners – of both International Insurance Group, Inc. and the Flagstaff Jean Company – have contributed to other local charities before, but wanted a more hands-on experience.
Although they have been brainstorming how to get involved for the last decade, the idea for their charity took off last year, when fellow members of another charity shared that there was no single up-to-date database of all the health services offered in northern Arizona, a resource that would have helped Andrea when she was coping with anxiety.
"Once I found the resources, I was able to have the right tools to deal with that anxiety. But had I not found those tools, it could have been a whole different story for me," she said.
The website, NAZ Public Resources, extends beyond mental health to include free and publicly funded health, food and housing in Coconino County, Yavapai County and online.
The different organizations appear on a map and can be filtered by programs provided, such as dental care, substance abuse and group therapy under the health category.
Owners of the organizations listed on the website can claim their business and update the information on the contact information related to each of the specific programs within that business. The public can also report any errors with the information as well as review the program and share photos.
There are currently 160 services listed, with another 50 known programs to be added soon. The team is considering eventually adding private programs to its list.
"We want this to be a single portal where anybody in northern Arizona can find very specifically what they're looking for," Jim said.
During the same time NAZ Public Resources began, the charity made a donation to Flagstaff Unified School District to fund a mental health student advocate for Flagstaff and Coconino High Schools.
Nan Shoaff served in this position in the spring semester, working with students facing traumas of all types who just needed someone to listen and resources to help themselves outside of school.
Her efforts were noticed by school district officials.
"It opened up the door [for future programs]. It allowed me to present the data so that now, this position has been hired by the district this year, so it's going forward," said Cathy Cox, director of Student Support Services for the district.
Andrea hopes to continue the charity's partnership with FUSD as it works to develop its next resource, Online Teen Help.
The webpage, designed to look like apps on a smartphone display, connects directly to resources like the crisis hotline and information about depression and anxiety.
"If you break your arm, you go to the doctor. You should do the same thing when you're not feeling well and not wait until it's an emergency," Andrea said.
In the future, the team hopes to improve access to such services by funding the gap between what individuals can pay and what their insurance covers, if they have it.
"We want to help as many people as we can, but if we help even one person, it's worth it," Jim said.
Get local news delivered to your inbox!
Subscribe to our Daily Headlines newsletter.