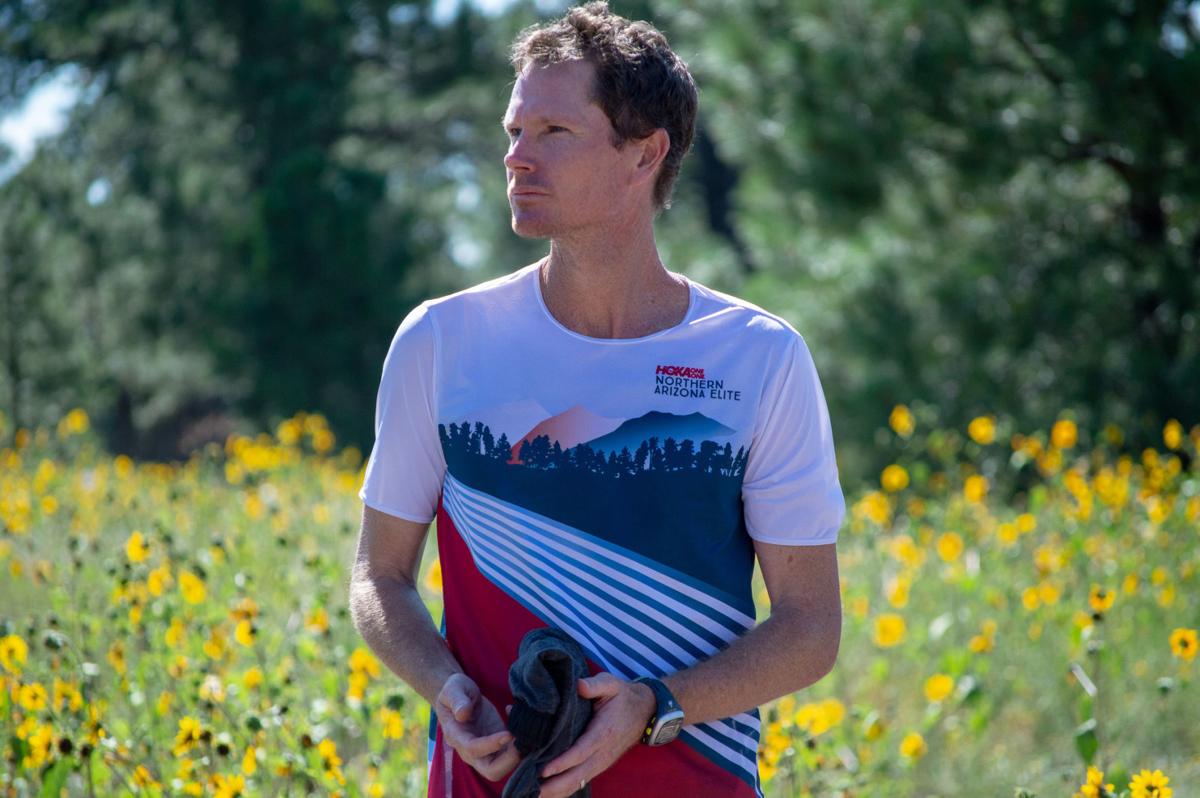 NAZ Elite's fall marathoners are mired in a lot of miles right now.
Five different athletes for NAZ Elite are putting in some of the hardest workouts for the three different marathons coming up for the pro team in October and November.
"Even though we don't have the races and it doesn't seem busy to the outside world, it's very busy for us," NAZ Elite head coach Ben Rosario said Tuesday.
Stephanie Bruce, Scott Smith and Alice Wright are set to race the Chicago Marathon in mid-October. Rookie Rory Linkletter is slated for the Scotiabank Toronto Waterfront Marathon on Oct. 20, and Kellyn Taylor will be in New York City for the Nov. 3 race.
"When the race is, let's say, two to eight weeks out, we are working really hard," Rosario said. "That's where everybody is right now who is running a fall marathon."
Everyone's training requires its own set of needs unique to that runner, as two rookies and three veterans are preparing for the fall outings at 26.2 miles. Some of the athletes have been through the training before, some have not; some have a way to tackle the marathon, while others are still trying to figure it out.
"What I am trying to do is just get in their ear during a drive to a workout, or a during an easy run or after a workout," Rosario said. "Just get in their ear with some calm, pragmatic advice here and there to remind them that everything is going well and that this is where we want them to be. Focus on one workout at a time."
According to Rosario, this will be Smith's ninth marathon, and he's locked in for this one more than ever. He currently holds the team's second-fastest marathon time at 2:12:21, which he set in 2017 in Frankfurt.
Smith's been at his training for a while, since July to be more exact. He's had his ups and downs during the stretch, but that has not affected his mindset.
You have free articles remaining.
"At the end of the day, he's very confident and he's getting the work in, so he knows he'll be ready on race day," Rosario said, adding that Smith is a great rhythm runner with little wasted movement in his stride -- two qualities that make Chicago a great fit.
Bruce and Taylor, the other veterans running marathons this fall, are where they should be at as well.
"They are every bit where they have been in the past, if not ahead of that point, so we feel really good," Rosario said.
Taylor has had success at a high level in the event, and she owns the team's best women's marathon time at 2:24:28. She clocked her PR in the distance in 2018 when she won the Grandma's Marathon, bouncing back from a did not finish in Boston the same year. Her next outing was May's Prague Marathon, where Taylor grinded out a fourth-place finish in 2:26:27.
NAZ Elite knows how to get Taylor going for a good marathon performance. The few final pieces of Bruce's puzzle, however, are still needing to be found.
Despite some solid marathons, Rosario thinks there's more for Bruce to prove at the distance. She appears to be running in the right direction when it comes to the marathon.
Bruce finished second at the USATF Marathon Championships in December of 2018. She won the half marathon national championship in May.
"The thing is, the way she felt and compared to some of the other things she's done at other distances, it's just not quite what we've expected, and I think there is more there," Rosario said. "We just have not found the exact right formula for her and the marathon. We've changed a couple things and so far so good."
Taylor, in fact, owns four of NAZ Elite's fastest five marathon finishes on the women's side.
She'll have a chance to fill up the top five this fall, and Bruce will have a chance to make sure that doesn't happen.