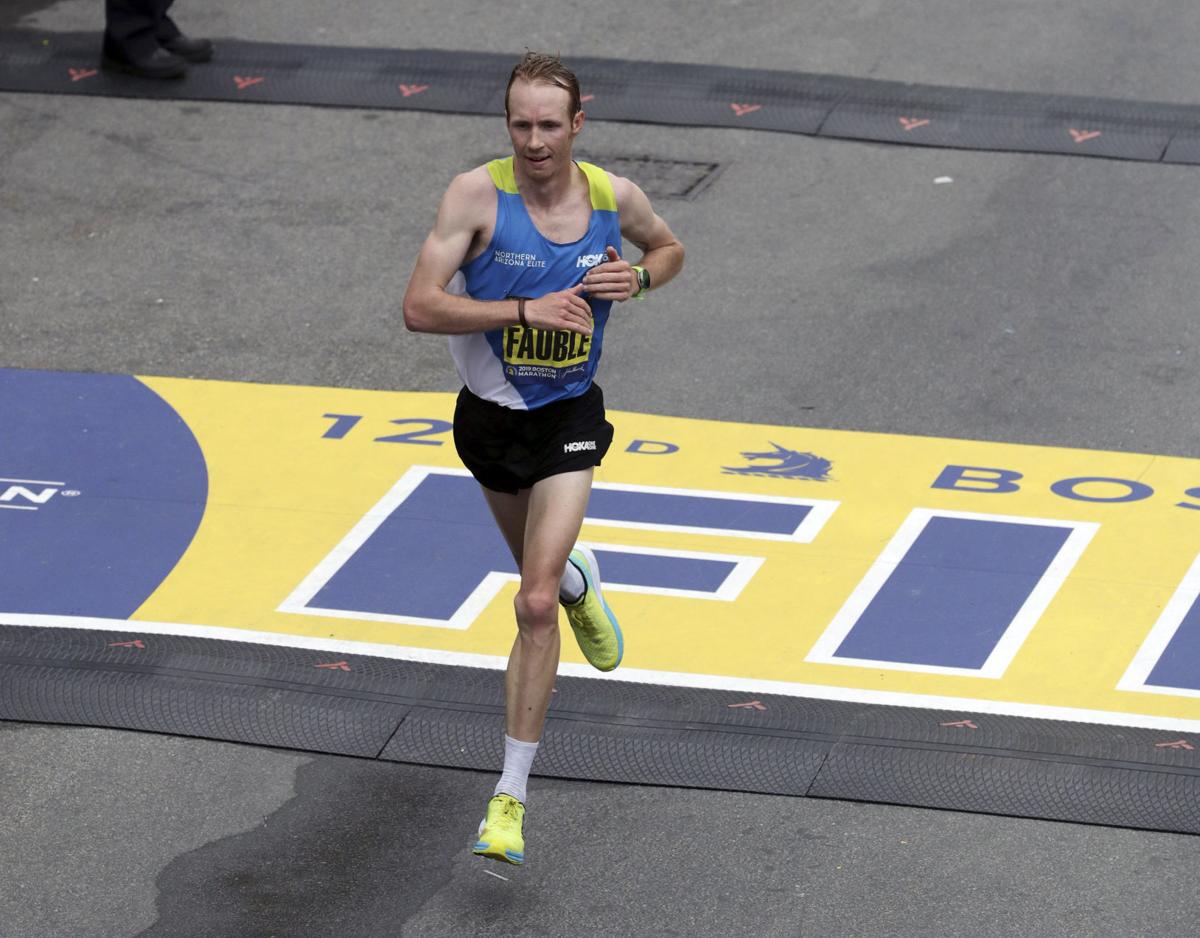 When it comes to marathons, NAZ Elite doesn't anticipate much changing for Scott Fauble.
Each of the three marathons he has run ended with improvements made on the last and has gotten him closer to the goal of performing well at the Olympic Trials, the race that will determine the three American men and women who will compete in the Tokyo Games.
The Olympic Marathon Trials -- set to take place in Atlanta on a Leap Day, Feb. 29, 2020 -- will present a hilly course, one that has been tamed a bit by host Atlanta Track Club. With the removal of some aspects of the original design of the Trials course, some of the more drastic inclines are no longer part of the challenge.
"It's a course that I think is going to require a lot of racing tactics," said NAZ Elite head coach Ben Rosario, "the ability for an athlete to use his or her instincts, and I think New York and Boston are those kinds of events and that's why we chose those two. Since they went well, we really got what we needed out of those in terms of how they relate to the Trials, so we feel confident about his three marathons, and we think they went really well -- and, actually, each one was better than the one before."
The Boston Marathon was a boom for Fauble's already budding career. It was the third of the 27-year-old's professional career and he became NAZ Elite's top marathoner with the seventh-place finish in a PR time of 2:09:09. With his Boston performance, he recorded one of the top-15 fastest American male marathon times ever.
Fauble made his debut at the distance in 2017, when he took ninth place at the Frankfurt Marathon in 2:12:35.
Boston, meanwhile, was less than six months away from Fauble's stellar outing at the New York Marathon, where he finished seventh in 2:12:28 and really put his stamp on American distance running.
"He's more marketable than he's ever been. That gives him tons of confidence -- not that he's been lacking it -- going forward into the Olympic year," Rosario said.
Rosario said the success Fauble is having is being embraced just as much as the fact that there's a lot riding on Atlanta. 
"He hasn't let that performance go to his head in any way," Rosario said. "In fact, he's been mature, humble about it and understands that there is still a lot of work to be done."
But Boston also put a toll physically and emotionally on the runner, who hasn't raced since but is looking at a summer/fall lineup on the horizon.
A lot of treatment followed Boston for Fauble, who had discomfort with a hamstring after the big race. The first couple weeks after Boston, Fauble rested, and then soon began working out. The workouts just didn't feel good. So there was less mileage, less intensity for a period of training. 
"When you run a big performance like that, especially a marathon that puts so many demands on your body, you have to respect it, you have to take your time coming back," Rosario said.
Fauble's back to training at full capacity now, Rosario said. He added that Fauble has five races scheduled for the summer and fall, mostly filled with 10Ks, half marathons and road races at shorter distances.
They don't want to fit in a fall marathon before the Olympic Marathon Trials roll around.
"We didn't want to go back to back to back. We wanted to take one segment, one season if you will, to stay away from the marathon and work on some other things," Rosario said. "The marathon is always in the back of our minds, and we are always doing really long, steady work. But this fall, not adding a marathon will allow us to add in some work that maybe we have not done in a while, some stuff toward the shorter side of things."
Four of Fauble's last six races have been either marathons or half marathons, and he didn't place outside the top 10 during that stretch. He set a half marathon PR during that six-race stretch, clocking a 1:02:18 while taking fourth place at the Simply Health Great North Half Marathon.
So while Fauble might be back to racing some shorter distances, the team still expects the big results to keep coming.
Get local news delivered to your inbox!
Subscribe to our Daily Headlines newsletter.