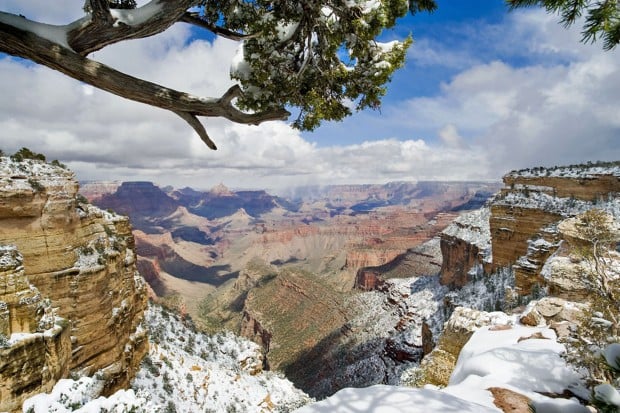 The Navajo Nation and a Scottsdale developer are weighing plans for an aerial tram ride down to the Colorado River on the eastern boundary of Grand Canyon National Park.
A restaurant, trail, hotel and shopping area are also possible in the vicinity, 70 miles north of Flagstaff, according to an agreement between developers, past Navajo Nation President Albert Hale and current Navajo Nation President Ben Shelly.
The idea involves bringing tourists to a region where the blue-green Little Colorado River flows into the Colorado River, about 30 miles west-northwest of Tuba City.
It's a place held with special regard for its beauty as the spawning ground of an endangered fish and as a very important area for the Hopi Tribe, believed to be the gateway into the modern world.
The confluence of these rivers was also the site of a deadly airplane wreck in 1956, when two jetliners collided on the west side of the Grand Canyon and 128 people died.
Francis Martin is among some who graze livestock in the area, which is sparsely inhabited.
"It's sacred to us. That's how we felt about that place, and that's why we didn't want anything developed in that area," he said.
Martin lives in Tuba City now, but someday he wants to return to the place his parents lived. He doesn't benefit financially from the proposed gondola or hotel, and he's not sure what he would think if he did.
"I really don't know," he said. "I really do love that area, and the last thing I want is something like that there."
The current Navajo Nation president opposed the development at one time, Shelly's spokesman said.
But he has since had a change of heart.
"We need to develop businesses so we can create jobs and work toward being a self-sustaining nation," spokesman Erny Zah said.
Read more this weekend in the Arizona Daily Sun.