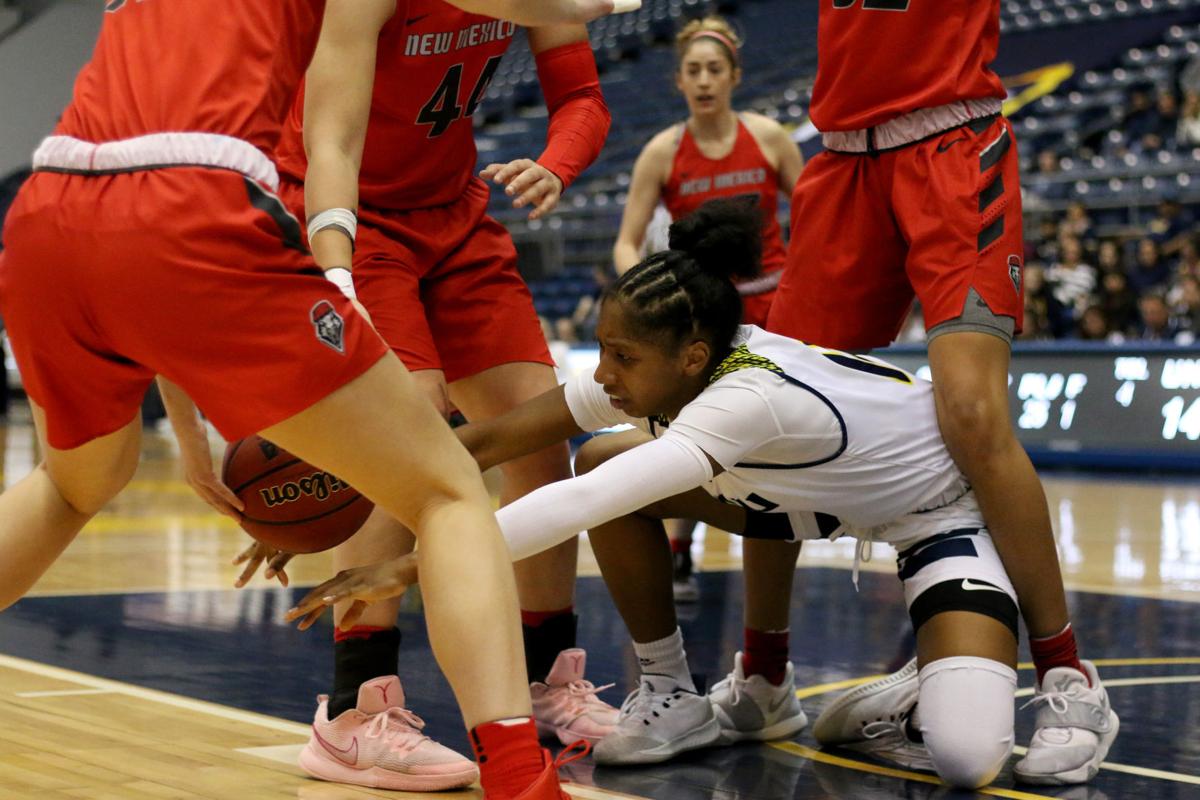 The Northern Arizona women's basketball team gets its first chance Saturday to show the Big Sky Conference it is no longer an easy game on the schedule. 
The conference opener will have its share of challenges, however, as the Lumberjacks look to right the ship after a four-game losing streak against a Montana Grizzlies team they haven't won on the road against since 2007.
During its current losing skid, Northern Arizona (4-5) failed to score 55 points or more and the team is shooting 38 percent from the field overall. The idea all along for the Lumberjacks, however, has been to use a tough nonconference schedule to prepare for moments like Saturday in Missoula.
And Lumberjacks head coach Loree Payne sees Saturday, which is the start of a two-game stint in the state of Montana, as another chance to see just how far her team has come after getting toppled by New Mexico, 84-55, and Arizona, 71-47, in the past two games.
"We're excited. We have spent a long time in nonconference getting ready for conference play, playing some tough teams, and so I think for us it's a team that we match up pretty well against," Payne said.
Northern Arizona is 11-56 all-time against Montana and has been below .500 by the end of the season in the conference standings for the past three seasons.
Both teams have been scoring by a balanced committee, as each has six players scoring six or more points per game. Four of the six for Montana are producing nine or more points per game, while Northern Arizona has only two doing so in leading scorers Kaleigh Paplow at 15.9 points per game and Khiarica Rasheed at 12.2.
Last year, the Griz (5-4) started the Big Sky slate at home as well, topping the Lumberjacks 70-62 in overtime. Montana completed the season sweep in Flagstaff later on, 69-52. 
Paplow and Rasheed have been doing most of their damage inside against teams. Montana presents the two with its own formidable returning forwards in the form of Emma Stockholm and Jace Henderson, two of the team's top scorers.
Stockholm, a threat from 3-point range, is second for the Griz in scoring at 10.3 points per game, and Henderson is third at 9.8 to go with a team-high 6.6 rebounds per game. Montana is led in scoring by guard McKenzie Johnston at 11.2 points per game on shooting 47 percent from the field.
Both teams also have been getting steady minutes from their freshmen guards as well. After playing her first conference college schedule ever, Lumberjacks guard Regan Schenck is averaging 6.8 points per game, the fifth most for her team, and is at 28.4 minutes per game. For the Griz, freshman Katie Mayhue is at 9.3 points per game for the fourth most on the team while working an average of 26.2 minutes per game.
Moreover, the Lumberjacks and the Griz lost all games in which they were unable to score 60 points or more so far this year, and that happened to both programs when facing Arizona and Washington in nonconference play. Mayhue shined in the Arizona 100-51 rout, recording a season-high 17 points and 35 minutes, while Schenck came away from Tucson with just two points tallied and one assist.
After Montana, Northern Arizona takes on Montana State on New Year's Eve Monday before coming home for a three-game homestand. The Bobcats have also been a thorn in the Lumberjacks' side, having lost to Northern Arizona last in the 2014-15 season, which Northern Arizona finished at 9-9 in conference play.
If wins don't come in Montana, it's not time to hit the panic button, Payne said. 
"For us, it's take it one week at a time, trying to get some marks in the win column," the second-year head coach said.
Saturday's game at Montana is set for a 2 p.m. start.
Get local news delivered to your inbox!
Subscribe to our Daily Headlines newsletter.