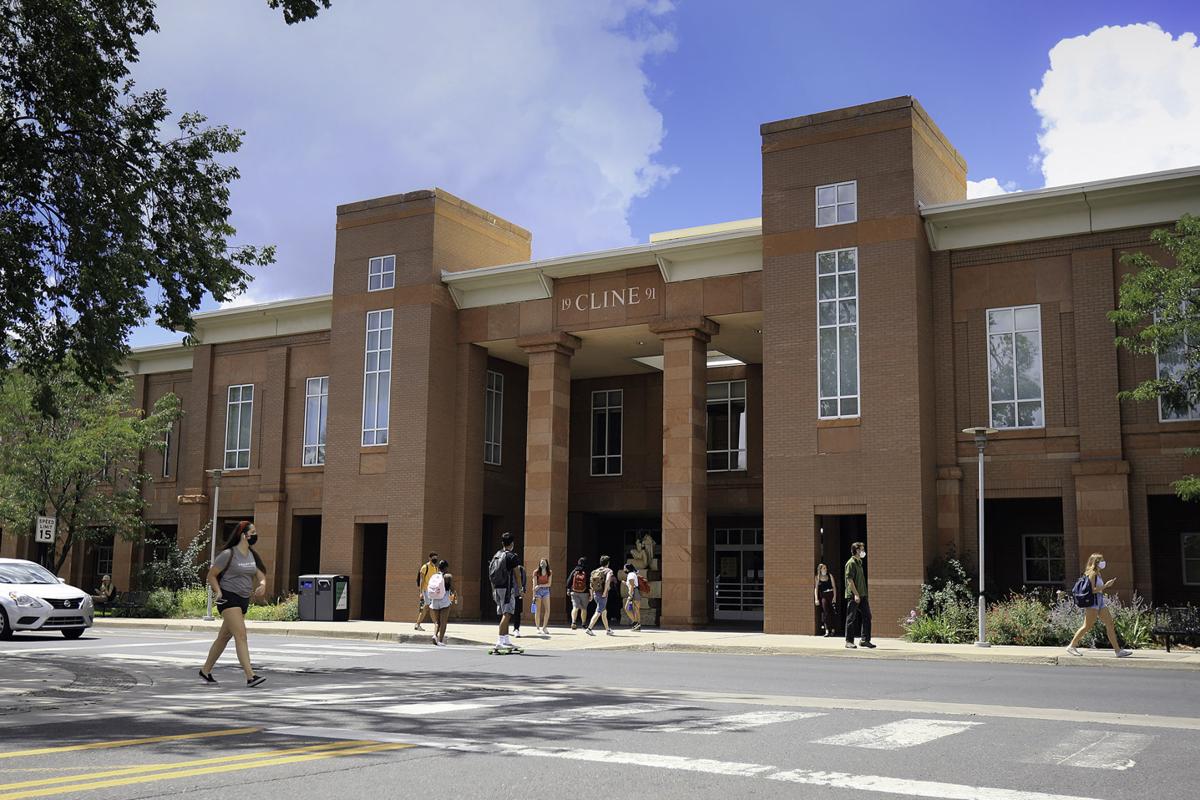 Using its latest CARES Act funds, Northern Arizona University is repaying the approximately 1,900 employees whose salaries were reduced this summer as the university prepared for lost enrollment revenue.
In a Dec. 30 letter to the campus community, NAU President Rita Cheng said the university was allocated $23 million in its latest Federal CARES Act funding for use in recovering "millions spent on unbudgeted expenditures" during the pandemic. She announced that salary reductions would stop the following day.
In another letter last week, Cheng informed staff that lost salaries would also be repaid. Reimbursement is scheduled for Jan. 29 paychecks.
"I am thankful that we have been afforded the opportunity to express our deep appreciation for your commitment to NAU and our students by compensating you for what you have done to ensure our NAU community remains strong," Cheng wrote.
NAU spokesperson Kimberly Ott said it will take approximately $2 million to restore salaries to all affected employees. Active employees as of Dec. 28 will be reimbursed the amount of salary that was withheld under the reduction program.
"The CARES funds reimbursed the university for COVID related expenses that occurred from March 2020 to December 2020," Ott said in an email. "That investment from the state allowed the university to redirect institutional funding to maintaining a high quality faculty and staff during this critical time, which remains an institutional priority."
Gov. Doug Ducey announced on Dec. 30 that Arizona's three public universities would receive a total $115 million in the latest CARES funding. NAU was allocated $23 million, while both Arizona State University and the University of Arizona were set to receive $46 million.
This brings NAU's total pandemic funding from the state to more than $24 million, versus ASU's $69.2 million and UA's $53.3 million, according to the Office of the Governor.
Pay reductions at NAU were established in July as university leaders worked to meet a $100 million projected budget shortfall for the 2021 fiscal year as a result of decreased enrollment. Reductions affected all employees making more than $50,000 on a tiered basis, with cuts ranging from 2.3% to 4.6%.
Instead of furloughs, the plan also included up to 10 personal flex-time days, which were paid at employees' reduced salaries. The 17 members of NAU's Executive Team took 10% pay cuts and they -- alongside deans, vice provosts and associate vice presidents earning more than $140,000 -- did not receive flex days.
Just weeks before salary reductions occurred, as a result of the same enrollment and budgetary concerns, the university laid off dozens of full-time faculty and implemented a hiring freeze that left nearly 300 employee positions unfilled. Despite the new CARES funds, Ott said any decision to re-hire for these lost faculty positions would depend on if NAU experiences increased enrollment.
Cheng explained in her letter last week that calculating these salary refunds will be a complex process because it requires employees to repay any personal flex time taken.
According NAU's Human Resources webpage, personal flex time must be replaced by accrued sick, vacation or compensatory time because all compensation that was reduced through the program is being returned. Employees will be sent instructions on how to replace flex hours in early February.