Judy Manor is Northern Arizona University's homecoming dedicatee for 2017.
Manor is the assistant director of Campus Shuttle Services. She came to the university as a student and started working for Shuttle Services in 1998. She graduated with a bachelor's degree in English in 2003, but she never left NAU.
In May 2004, Manor stepped in as the interim Field Operations Supervisor with Campus Shuttle Services. Her interim position was made permanent in January 2007. In August 2009, Manor was reclassified as Program Coordinator, Sr. She was reclassified to Assistant Director in May 2017.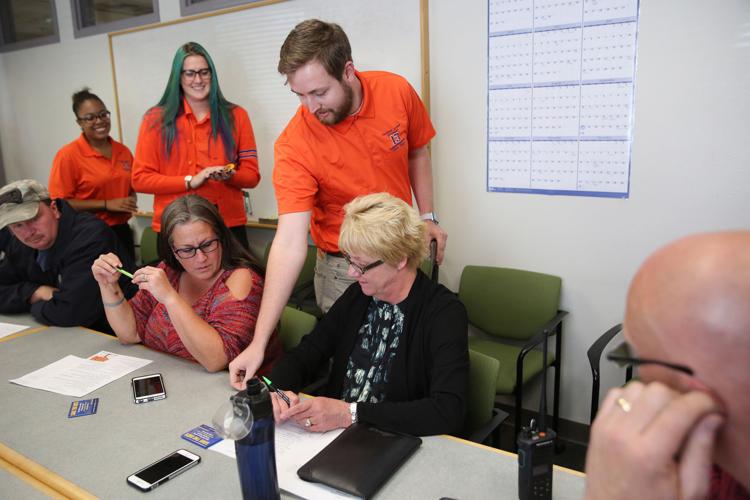 "Judy's dedication to the campus and students allowed campus shuttle to flourish with more ridership, additional staff, new vehicles and technology and improved charter services," according to a press release from NAU. "Judy meets every day with a smile. Despite all she has already done for the department and campus, Judy consistently looks for ways to make campus better. She is a graduate of the Supervisor's Academy, participated in the planning for 'Many Hearts, One Community' service days, volunteers to organizations throughout Flagstaff and was recently made a member of the Service Professional Advisory Council."
The Lumberjack Alumni Ambassadors, who nominated Manor for the award, said, "I can't think of anyone else more deserving of recognition of Homecoming dedicatee… It's so astonishing, what Judy has done for NAU and the shuttle department. Every semester or mid-semester she finds new ways to make sure get students to classes on time, safely and efficiently. She integrated the Summer Training program so students can train for the commercial driver's license so it does not interfere with school. Judy also takes into consideration … the statehood of her student workers. Personally, I can say Judy will always (put) my education first before working as a bus driver."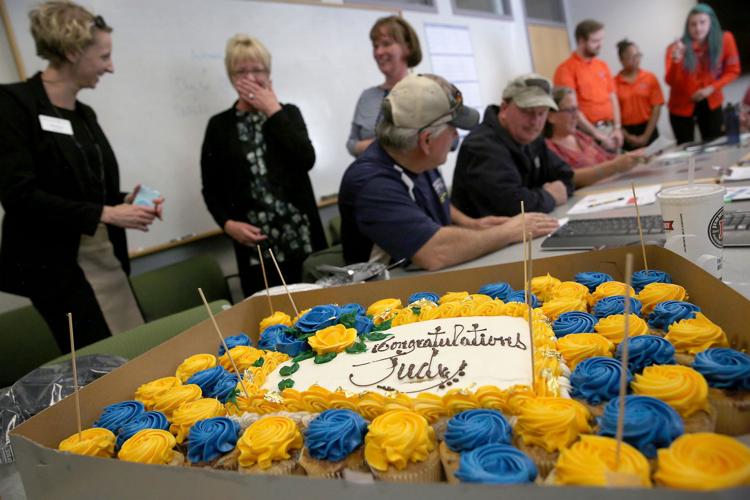 Naming a homecoming dedicatee is a tradition that started in 1936, according to NAU. The process starts in the spring when NAU student organizations choose nominations and current students vote on who will receive the honor. The awardee is surprised with a visit and a tapping by the Chain Gang two weeks prior to homecoming.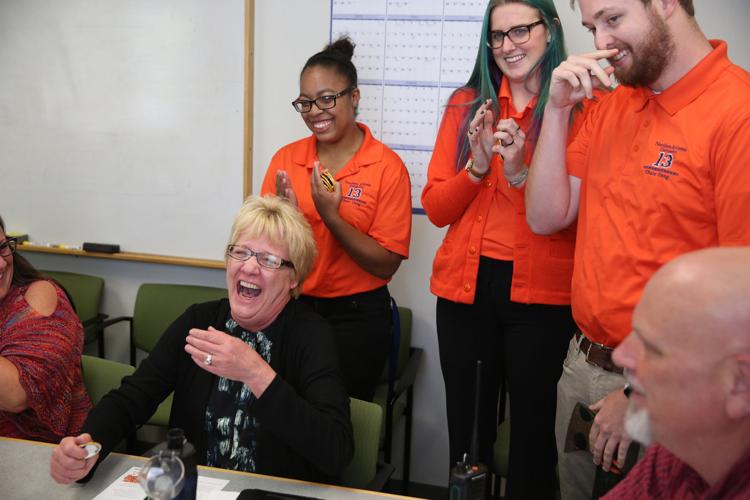 The Chain Gang is one of NAU's oldest student organizations and is in charge of upholding the universities traditions and supporting its athletic teams.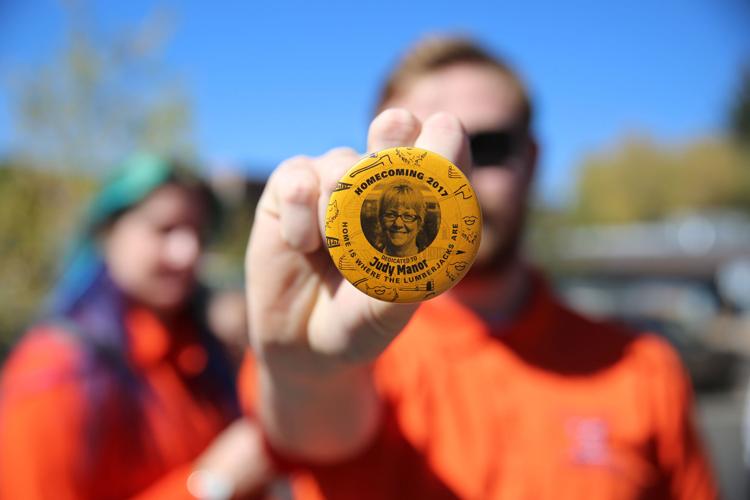 The dedicatee is honored with a banquet the week of homecoming and presides over all of the annual events at homecoming.
Get local news delivered to your inbox!
Subscribe to our Daily Headlines newsletter.