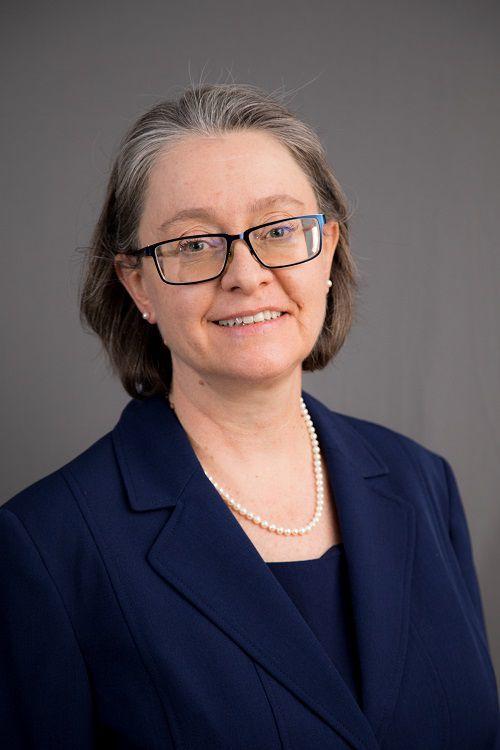 This past March, Northern Arizona University selected its next provost, the fourth person to hold the position within four years, but the first permanent replacement since 2017.
Among 103 other applicants, Dr. Diane Stearns, previously interim dean of the College of Engineering, Informatics, and Applied Sciences, was selected to fill the position, which has a $260,000 annual salary. She was the only internal applicant.
The provost, also known as the vice president for academic affairs, reports directly to the university president and is responsible for overseeing all academic units, including faculty, courses and activities.
"Diane's institutional knowledge, combined with a strong academic record and administrative experience, set her apart. I have complete confidence in her ability to engage with the entire campus community and provide strong leadership for our academic units," NAU President Rita Cheng posted on Twitter.
Stearns has been an NAU faculty member since 1993, when she started as an assistant chemistry professor. Over the years, she worked her way up to becoming a full professor before transitioning to the associate vice president for research, followed by her current role as interim dean.
Although she said many people recommended the provost position to her, her decision to apply hit her suddenly one day.
"When I was thinking about who I would want to be provost, I knew we needed someone who understands and really believes in student and faculty engagement and the president's vision. Then I realized, 'Oh gosh, I do, so I should step up and apply,'" she said.
Of the 104 applicants, 11 were interviewed offsite by a search committee, who reviewed all applications, organized interview panels of both faculty and students and presented final recommendations to Cheng. The committee was made of nine members of different leadership levels, colleges, departments, genders and races.
Eric Yordy, Interim Executive Director of the School of Hotel and Restaurant Management, was one committee member. He said it took hundreds of thousands of hours for the committee to review the 50- to 100-page portfolios sent in by each applicant, a process that began last fall.
"It was a very competitive pool, but the committee was pretty unanimous about who our top candidates were. [Stearns] was very thoughtful in how she answered questions and very mindful about the different constituencies on campus. She was very aware that different academic units have different needs, which is very important for a provost," Yordy said.
The past four years have seen four individuals in the same position, mostly as placeholders. When Laura Huenneke left the position in 2015, after three years, she was replaced by Jim Coleman, Dan Kain and Brian Levin-Stankevich, respectively.
Yordy also served on the committees that helped select Kain and Levin-Stankevich.
He said the two were intentionally hired as short-term solutions, but this time, the final candidate is meant to last, filling the gap left by Coleman when he stepped down from the position in early 2017.
Stearns said she plans to take an unconventional approach to the position by encouraging faculty to help lead problem-solving efforts for university academics, especially in the face of impending changes for institutions of higher education.
"NAU is my home, NAU is my family. I recognize all the complexities and obstacles we face and I feel like, because this is my institution, I can contribute right away because I understand exactly what I'm getting into," she said.
Get local news delivered to your inbox!
Subscribe to our Daily Headlines newsletter.