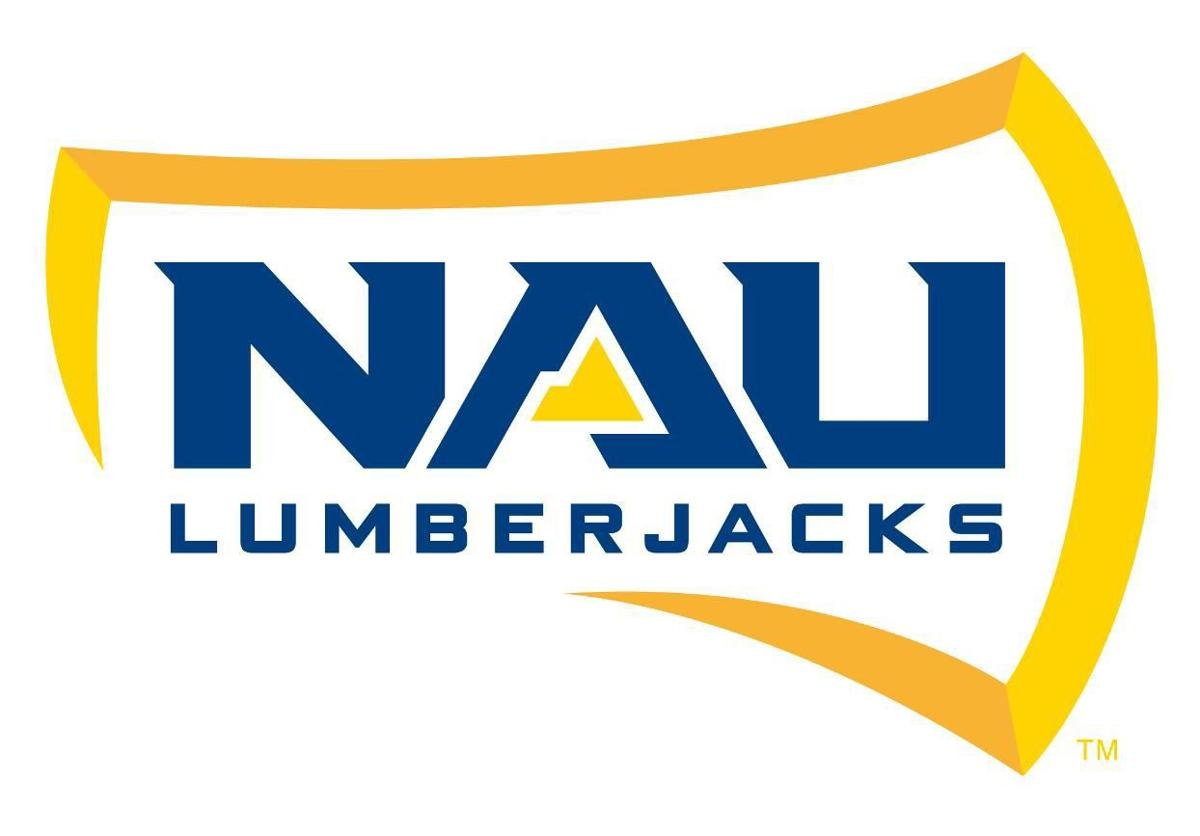 Behind its most effective offensive performance in over a month, the Northern Arizona volleyball team picked up a 25-14, 21-25, 25-11, 25-22 victory over Eastern Washington on Saturday. The Lumberjacks hit .285 for the road match and over .320 in each of their three winning sets to improve to 11-9 overall and 4-4 in Big Sky Conference play.
"We did a lot better job getting our side under control and focusing on us for long stretches in the match," Lumberjacks head coach Ken Murphy said. "It starts with our defense. It got much better throughout the match and that creates so many offensive opportunities for us to take advantage of all of the hitters we have. We made some progress today in terms of our consistency."
The Lumberjacks dominated the first and third sets, and closed the final set on a 5-0 run to soar past the Eagles, who hit only .151 on the afternoon. Northern Arizona had four players record double-digit kill matches, led by freshman Taylor Jacobsen's 15.
With the fourth set in the balance, the Lumberjacks answered the call after a timeout trailing 22-20. Desperately trying to avoid another fifth-set situation, the Lumberjacks received a side-out on an Eagle service error before Jacobsen tied the score at 22-22 with her final kill of the match. Senior Abby Akin and sophomore Ryann Davis followed by combining for consecutive blocks and Akin clinched the match with a kill through the heart of the Eastern Washington defense.
After posting just one combined block in the past two matches, Akin registered six blocks on Saturday. Meanwhile, Davis totaled a career-high six service aces among the Lumberjacks' nine total. Davis became just the fifth player in program history to record at least six aces in a four-set match.
Both Akin and Davis recorded 12 kills apiece, while senior Sydney Lema tallied 10 kills in her return to the outside hitting position. Jacobsen (15 kills, 12 digs), Davis (12 kills, 10 digs) and Lema (10 kills, 14 digs) each registered double-double efforts.
Davis spearheaded an initial 4-0 Lumberjack run with a pair of kills to start the match and the Lumberjacks never trailed in the opening set. She contributed the first two of her six aces during a second 4-0 run that increased her team's advantage to a set-best 19-8 lead. Freshman Jasmine West, who reentered the lineup at libero, recorded seven of her match-high 26 digs in the first set.
The second set was anything but the first as the teams battled through 14 ties and six lead changes. The teams played through late ties at 16-16, 17-17,18-18, 19-19 until consecutive kills by Akin and Jacobsen put Northern Aizona ahead, 21-20, but the Eagles scored the final five points of the set to even the match.
Eastern Washington erased an early 4-1 NAU lead to start the third set and knotted the score at 7-7. Squared away on the scoreboard, Lema started a prolonged Lumberjacks surge with a kill, which freshman Neche Newton followed with a pair of kills to force an Eagle timeout. The three points were just the start of a 15-3 run that put the set well out of reach, with Davis making a huge impact with three kills and three aces.
NAU got out to a 7-2 lead in the fourth set and was doubling up Eastern Washington, 12-6, before the Eagles made a charge. Eastern Washington took its first lead of the set at 19-18 and forced the timeout leading 22-20 following a solo block. The block proved to be the final point Eastern Washington would score before the vistor's match-clinching 5-0 run.
Akin and Davis' defensive exploits in the final run exemplified NAU's defensive improvements in the final two sets. After Eastern Washington hit .221 in the first two sets, the Eagles only hit .080 in the final two sets, including .000 with only five kills to go with five errors in the third. NAU totaled five of its seven team blocks in the last two sets.
"We've been pressing too much and trying too hard," Murphy said. "Today, we got in a better flow and see the ball a little better. We got our hands on it with the block and our defenders were in really good spots. That's the mindset that has been key for us and today, we were able to keep that mindset for longer periods of time and hopefully that's something we can build on."
The Lumberjacks wrap up their three-match road trip Monday at Southern Utah. First serve from Cedar City, Utah, is set for 5:30 p.m.
WOMEN'S GOLF
The Lumberjacks are set to take on the 42nd annual Pat Bradley Invitational this weekend hosted by Florida International. The three-day, three-round, 54-hole tournament will take place at Cypress Links-Lakewood Ranch Golf and Country Club in Lakewood Ranch, Florida, starting Saturday.
The invite features a 7,141-yard course and a par of 72. The Lumberjacks will be competing against 16 other teams, including SEC member Florida. Northern Arizona will be the only Big Sky Conference school at the event.
Last time on the links, the Lumberjacks took fourth place at the New Mexico State Aggie Invitational behind a 32-over par team performance. Sophomore's Ashley Croft and Elle Kocourkova had a pair of top-10 finishes on the individual leaderboard as well for NAU.
Croft and Kocourkova will be joined by fellow sophomore Aleksandra Chekalina, senior Emma Reyes and true freshman Alyza Flores this weekend. Chekalina has also had a finish in the top 10 of an event this season, a third-place finish in her team's first tournament of the year at the Hobble Creek Fall Classic.
MEN'S TENNIS
After four days in Denver for the Intercollegiate Tennis Association Mountain Regionals, the Lumberjacks finished in the second consolation bracket with a couple more wins under their belt.
After winning two matches Friday, Facundo Tumosa won his last and final third set Saturday against Denver's Ros, with both sets ending 6-1.
Eban Straker-Meads won his single match Saturday against another Denver player in three sets. Teammates Alex Groves and Chris Steele did not find the same amount of success that they had from the previous day as both lost on Saturday.
The Lumberjacks (1-2) finished their meet in Colorado Springs, Colorado, against Air Force and Colorado State University on Saturday, losing 146.00-96.00 to Air Force and 144.50-97.50 to Colorado State.
Against Air Force, the Lumberjacks won first in the 1,000 freestyle, 200 freestyle, 200 individual medley and the 500 freestyle. Against Colorado State, NAU placed first in the 1-meter dive, 100 breaststroke, 50 free, and 100 free.
Emily Sharrer of NAU posted first in the 1-meter dive against Colorado State and second overall, earning a final score of 239.85.
Get local news delivered to your inbox!
Subscribe to our Daily Headlines newsletter.