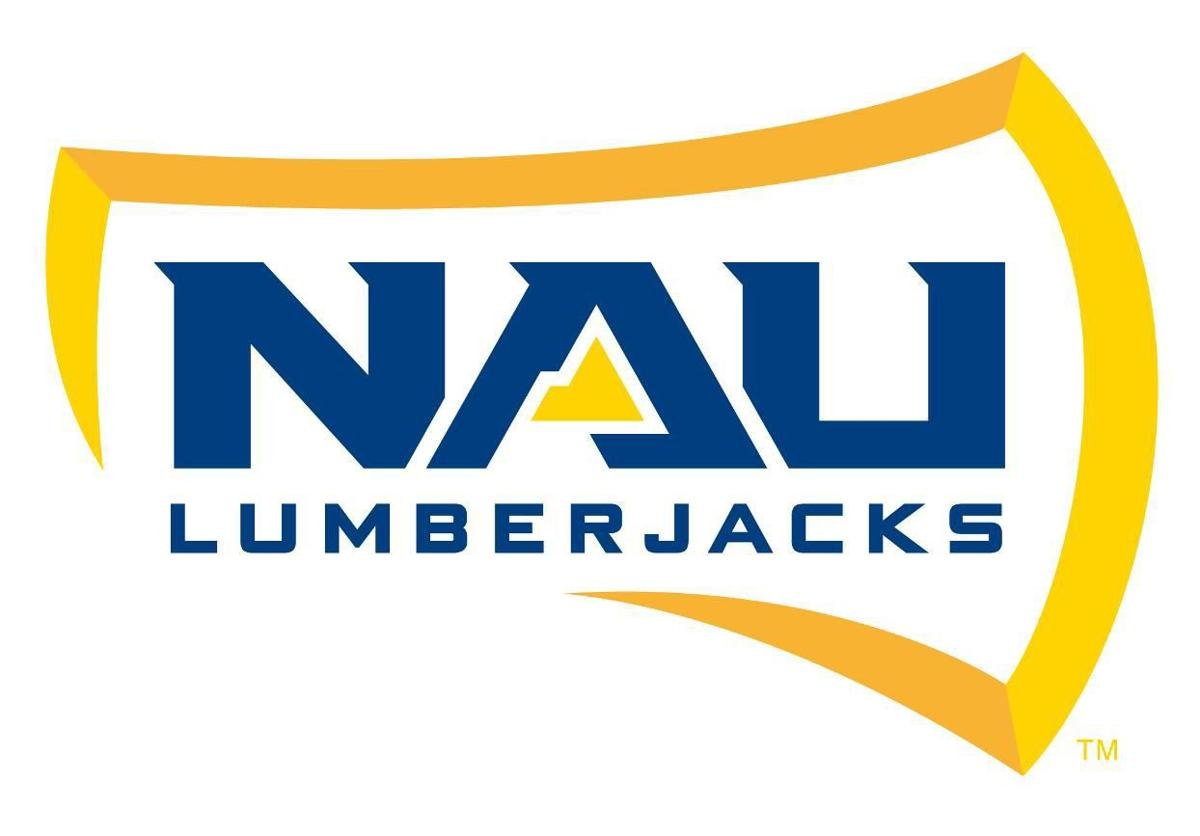 Northern Colorado blitzed the Northern Arizona men's basketball team with a 20-3 run to start the second half on the way to an 84-54 victory in the Walkup Skydome on Thursday.
The Bears hit six of their 14 3-pointers in the first six minutes of the second half as they dropped the hosting Lumberjacks' record to 13-10 overall and 7-7 in conference play.
"We learned a lot tonight; a lot of it is intuition," Lumberjacks interim head coach Shane Burcar said. "We have to fix some things and it's about guys wanting to compete. You get beat by 30 sometimes, but the way we got beat tonight was unacceptable. We'll move on and Saturday will be a new day."
The Bears finished from behind the arc shooting 14 of 25 at a 56% clip. Northern Colorado scored 42 points alone on 3-pointers as Northern Arizona had its lowest-scoring game since its season opener at Arizona. Northern Colorado shot 56.9% overall while Northern Arizona shot only 40% for the game.
The 3-point shooting opened things up and Northern Colorado also outscored Northern Arizona, 38-20, in the paint. The Bears outrebounded the Lumberjacks, 34-28, and registered 20 assists with just seven turnovers. Northern Colorado's Jonah Radebaugh just missed out on a triple-double with 13 points, 12 assists and eight boards.
Seven and a half minutes into the game, the teams were tied at 10-10 before junior Bernie Andre, who scored a team-high 11 points, drained a 3-pointer to give Northern Arizona a brief 13-10 lead. From there, Northern Colorado went on a 7-0 run to move in front for good on the seventh and final lead change of the game.
Junior Cameron Shelton cut the Bears' lead to 34-28 with just under a minute left in the first half before the visitors scored the final five points to take a 39-28 halftime lead.
Northern Colorado's massive run fueled by the long ball to open the second half put Northern Arizona in a 59-31 hole with 14:12 to play. Redshirt freshman Keith Haymon buried two 3s as part of a 10-2 Lumberjack run that brought the Lumberjacks within 61-41 with 9:32 remaining on the clock, but they never got closer as the Bears led by as much as 34 points in the second half.
Andre was the lone Lumberjack in double-figures with 11 while senior Brooks DeBisschop chipped in eight points and six boards. Haymon came off the bench to score a career-high nine points on a perfect 3-for-3 performance beyond the arc and freshman Ajang Aguek recorded seven points and a career-high seven rebounds in reserve.
Northern Arizona's opportunity to bounce back, and snap a two-game losing streak, will be Saturday versus Southern Utah at 4 p.m. in the Walkup Skydome.
WOMEN'S TENNIS
Traveling out of the state for the first time this dual season, the Northern Arizona women's tennis team makes its way to Utah for a pair of weekend matches. The Lumberjacks will begin the weekend at BYU on Saturday at 10 a.m. and will wrap up their road trip with Utah State on Sunday at 11 a.m.
Northern Arizona will be looking for a breakthrough – and its first dual win of the spring – following a pair of hard-fought and closely contested losses to its two in-state Pac-12 rivals. After the Lumberjacks opened the dual schedule with a 5-2 loss to Arizona State – ranked No. 18 nationally this week – they fell narrowly to Arizona last Friday by a 4-3 score.
You have free articles remaining.
The Lumberjacks found success early against the Wildcats, jumping on Arizona in doubles play and taking the doubles point. Northern Arizona impressively picked up wins at No. 1 and No. 2 doubles with sophomore Adrianna Sosnowska and freshman Mimi Bland clinching the doubles point.
Northern Arizona battled Arizona in singles, but came up one victory shy of its first all-time victory against the Wildcats. Senior Chiara Tomasetti and sophomore Emilie Haakansson both improved to a team-best 2-0 in singles matches during the dual season with victories at No. 1 and No. 4 respectively.
While Tomasetti, ranked No. 47 nationally, has won both of her dual matches in straight sets, Haakansson has grinded out a pair of three-set victories. The duo has combined for all four of Northern Arizona's singles wins through the first two dual matches and lead the team in overall singles wins between the fall and spring seasons. Tomasetti is 16-6 overall and Haakansson carries an 11-4 singles record.
Although Saturday's dual match will be the first all-time between Northern Arizona and BYU, the Lumberjacks did see the Cougars earlier this season at the four-team Hawai'i Weinman Foundation Invitational. BYU took two singles matches and one doubles match from Northern Arizona last month in Hawaii.
The Cougars are 3-2 this season with two of their three victories coming against Big Sky schools (Weber State and Idaho). BYU will make the short trip to Utah State on Friday before returning home to host Northern Arizona on Saturday.
BYU's No. 1 and 2 players in the lineup – Kate Cusick Truman and Leah Heimuli – are 3-2 in singles play this season, while Madeline Almeida has three wins at No. 3. In doubles, BYU is 12-3 as a team with Heimuli and Cusick Truman posting a 3-2 record at No. 1.
On Sunday, the Lumberjacks will be looking to avenge their only home loss last season, a 4-2 result to Utah State. Prior to last season, Northern Arizona had won four straight against Utah State and the Lumberjacks are 13-3 all-time versus the Aggies.
Utah State is unbeaten at 3-0 this spring going into its Friday home match against BYU, including two wins against Southern Utah and Idaho State.
The Aggies have been dominant in singles play in dual matches, recording a 16-2 record as a team with three players – Zara Ryan, Annaliese County and Carolina Millan – holding perfect 3-0 records. County and Ryan are a perfect 2-0 in doubles at the No. 3 position.
WOMEN'S BASKETBALL
Jacey Bailey had a game-high 24 points on an 8-of-11 shooting night from the field, Khiarica Rasheed added 13 and the Lumberjacks topped the Northern Colorado Bears in Greeley, Colorado, Thursday for a second straight win.
Northern Arizona (13-10, 10-4 Big Sky) saw Bailey hit four of five shots from downtown and add four rebounds. She was 4 of 4 at the free-throw line and her 3 with 5:08 to play in the fourth quarter sparked a run her team would use to get the win.
"We did not start well and to give up 28 points in a quarter is pretty unacceptable defensively," Lumberjacks head coach Loree Payne said. "They were hitting big shots, but we missed some big defensive assignments. But the team turned it around and stayed together and stepped up to the challenge. We won every quarter after that and finished with probably the best five minutes we've played in a long time."
Lauren Orndoff recorded 10 points and had three blocks for the Lumberjacks, who completed the regular-season sweep of the Bears (10-12, 6-7 Big Sky)
Northern Arizona is on the road again for a Saturday game in Cedar City, Utah, against Southern Utah, with tip-off set for 2 p.m.