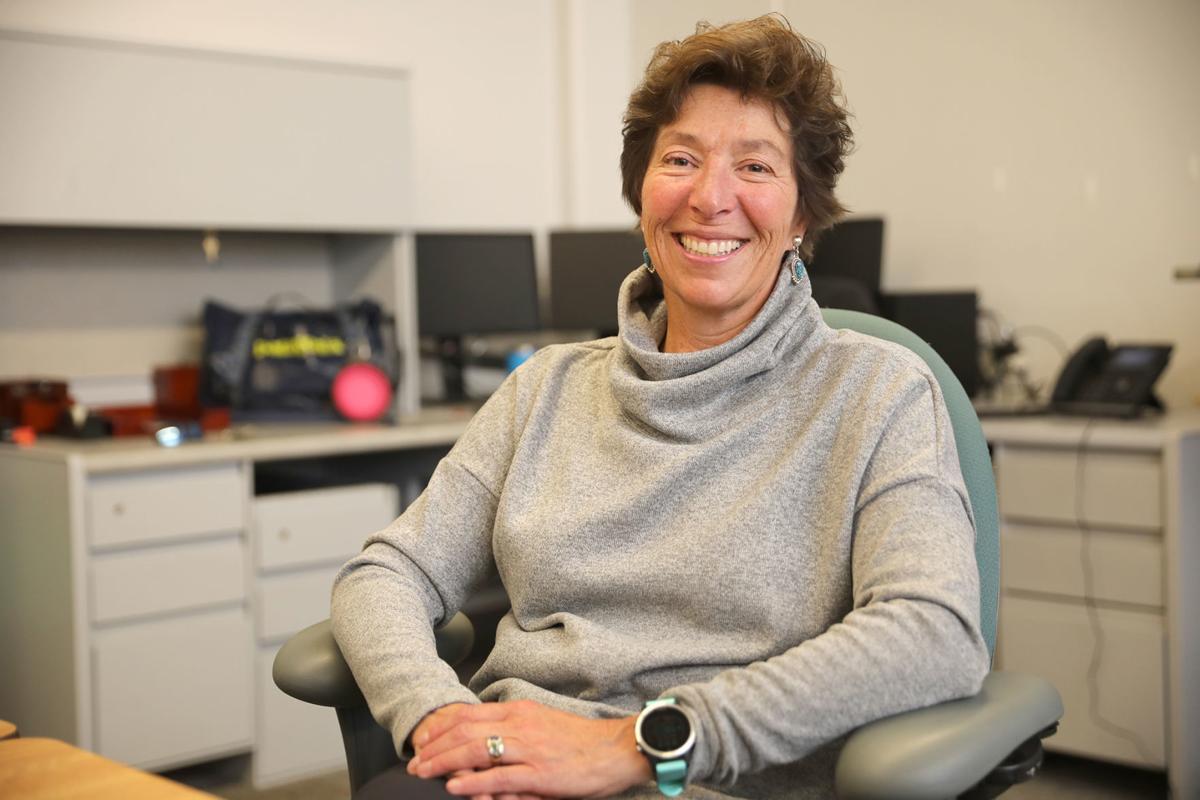 Add cancer to the list of reasons to exercise regularly.
Northern Arizona University researcher Anna Schwartz, among other researchers and American College of Sports Medicine (ACSM) members, have compiled years' worth of studies to encourage patients and physicians to look to exercise as a way to manage and even prevent cancer.
Schwartz was one of the authors of three new research papers, released last week, calling for a change in medical practices so that exercise will be considered as valuable to patients as medicine.
"Being physically active is one of the most important steps people of all ages and abilities can take for cancer prevention, treatment, and control," stated their report, based on a 2018 ACSM roundtable, in which national leaders in exercise science and oncology gathered to discuss this topic.
Leaders in the industry are beginning to revise the certification exam for cancer exercise trainers, she said, so that it does not require as extensive a background in oncology, therefore making it an option for more physicians, athletic trainers and nurses.
"We're trying to make [exercise a] standard of practice … [because] it hasn't been embraced by the medical community, by schools of nursing and physical therapy," Schwartz said.
There are seven types of cancer where exercise made a noticeable difference during clinical studies: colon, breast, kidney, endometrial (uterine), bladder, stomach and esophageal.
This number is conservative, though.
"When I have worked with [cancer] patients, I have never seen a patient get worse from exercise," Schwartz said.
She explained that exercise prevents cancer, improves quality of life during and after cancer treatment, and can even reduce the risk of recurrence for some cancers.
To ease the strain of cancer treatment effects like anxiety and depression, and to improve quality of life during this period, studies recommend that cancer patients perform 30 minutes of moderate aerobic exercise three times each week, plus up to 30 minutes of strength training or resistance exercises twice a week.
For the general population, to prevent cancer and as a variety of other conditions like diabetes, hypertension and heart disease, Schwartz recommends 300 total minutes of moderate aerobic exercise per week.
The recent publications recommend that people take care to practice proper sun safety as they exercise, though, to prevent the development of skin cancer. They also suggest that, prior to diagnosis, an act as simple as decreasing time sitting has the potential to lower the risk of cancers like endometrial, colon and lung.
Starting small
Schwartz, an oncology nurse practitioner, began studying the relationships between cancer and exercise about 30 years ago, before the subject really became an established field. She was inspired by her work with patients at a bone marrow transplant center -- and her own experience with cancer.
"I saw that my bone marrow transplant patients who got up and moved around in their hospital rooms, they were the ones able to walk out of the hospital pushing their wheelchair, instead of being in the wheelchair," Schwartz said. "I also had lymphoma and I saw that exercise made an enormous difference for me."
Schwartz works with cancer patients at Arizona Oncology in Flagstaff and is currently participating in a project to help tailor exercise guidelines for Native American cancer survivors.
One of the interesting findings from her early research was how exercise actually reduced cancer patients' fatigue by improving their energy and endurance.
In her current patients, exercise continues to make a visible difference.
"It's fantastic to see people go from having a serious case of the dwindles [failure to thrive] to being a blossoming flower. Suddenly they've got their life back," Schwartz said. "Regardless of the type of treatment or the type of cancer, patients get better. When you make people feel better, that's a great thing."
The key is that the exercise must fit the person.
For some, walking laps around a table is enough. For others, like those who use wheelchairs, it could include light weightlifting or swimming pool exercises.
"There are lots of people who go on and do big exercise things, but you have to go slowly to get there," she said, referencing Sarah Thomas, an American breast cancer survivor who last month became the first person to swim the English Channel four times back-to-back.
Schwartz herself, a former professional road bicyclist, set world records in 12- and 24-hour distance races after her recovery from lymphoma.
Though local cancer survivor exercise resources are limited, Schwartz said they are growing. She estimates there are about 10 certified cancer exercise trainers in northern Arizona and hopes that programs like the LIVESTRONG at the YMCA, a 12-week physical activity program for cancer survivors, will eventually make their way to the region.
The northern Arizona branch of Cancer Support Community of Arizona is currently offering various types of yoga to local cancer patients. For more information, visit https://cscaz.org/northernarizona/.
Get local news delivered to your inbox!
Subscribe to our Daily Headlines newsletter.