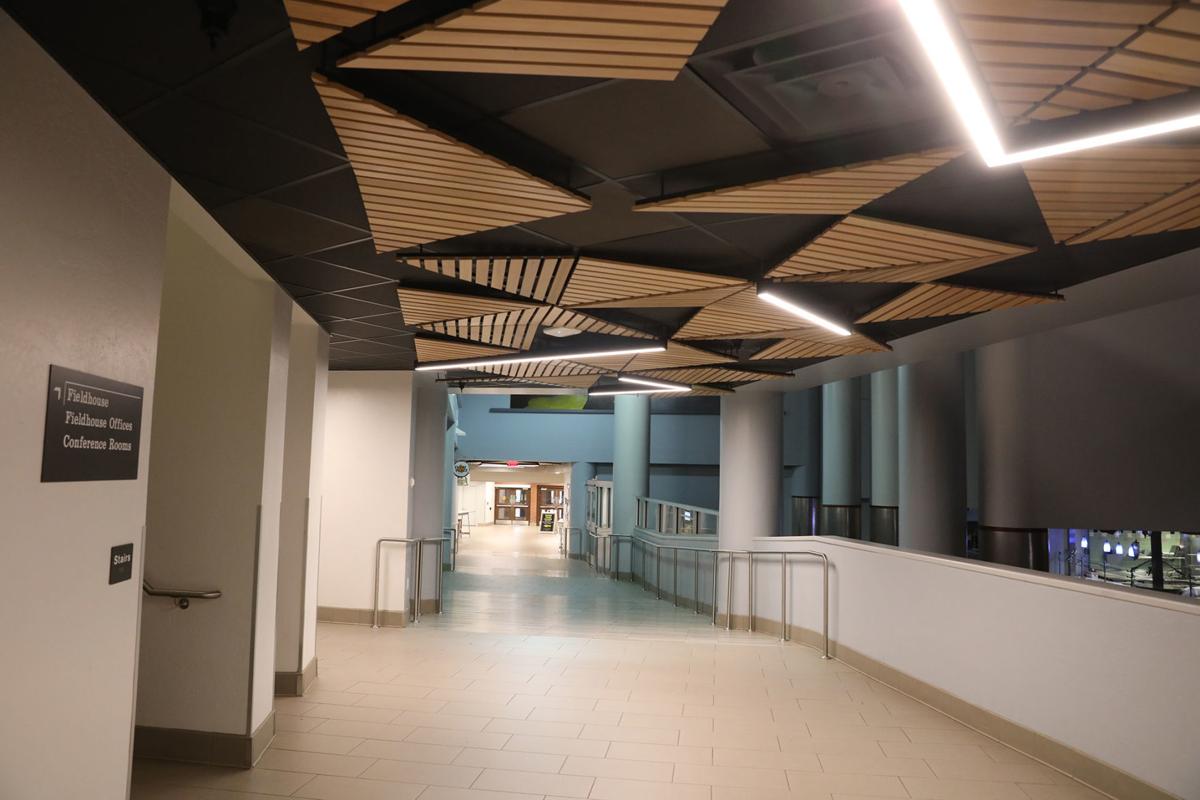 Several public health professors and students from NAU have donated their time and expertise to help understand what the future of the coronavirus will look like in Coconino County.
Samantha Sabo, a professor at the Center for Health Equity Research, said the team is working to help disease experts raise coronavirus awareness, model its growth, and help understand the hospital's capacity. One project includes creating a model based on U.S. Census data to chart what COVID-19 outbreaks will look like for four northern Arizona counties — Coconino, Navajo, Mohave and Apache. Joe Mihaljevec, assistant professor with the School of Informatics, Computing and Cyber Systems, is taking the lead on creating the model that is fine tuned to northern Arizona's hospital systems. Mihaljevec said it will be able to answer questions like where and how the coronavirus will spread, and how it will impact northern Arizona's already limited hospital systems.
"We have a lot of vulnerable populations in northern Arizona. Because there are just fewer people, there aren't as many resources available to help," Mihaljevec said.
Mihaljevec said he hopes there will be some preliminary information available in the coming weeks for county leaders to act upon. However, the final model might not be done for a year, and will need more funding in order to help continue the project.
Modeling the coronavirus comes with its challenges, like the lack of knowledge about how viruses spread in rural regions. Current models are normally set for larger cities like Phoenix, where populations are more dense. Mihaljevec is having to fine-tune it to northern Arizona communities, and adding in the changes from local and regional orders have made things difficult.
"First restaurants and bars closed, then there were the stay-at-home orders; they all have impacts on how the virus will spread," Mihaljevec said.
However, Mihaljevec's model is based on disease surveillance. The county has a disease investigation team that investigates how every person with a confirmed case came into contact with the disease by asking questions about their past interactions. The team also instructs people who have come into contact with confirmed positive cases on how to ensure the virus doesn't spread to more people.
Ricky Champlain, an assistant professor with the Center for Health Equity Research, is helping the county's disease investigation, along with some undergraduate and graduate students, to help collect and analyze the incoming data.
As a part of getting a holistic view of the community, Champlain said it is essential for their disease surveillance to include primary speakers of Navajo, Hopi and Spanish languages. Many of the members of the Center for Health and Equity Research are bilingual, which helps them ask questions and convey instructions to people who might be exposed to COVID-19.
"We're seeing a lot of cases on the Navajo Nation. And conveying that information — it might be in Navajo — is important to get everyone adequate care and get a full picture of what's happening so no one is left behind," Champlain said.
Champlain and other researchers emphasized the need for accurate, scientifically driven information. In their eyes, county and state leaders are making decisions every day in response to the coronavirus pandemic, and leaders need the best information to make the best decisions.
"Getting them information and data and solid facts saying, y'know, either social distancing is working, or we need to extend social distancing or guidelines need to be stricter," Champlain said. "We don't have that information yet, but it's a good idea to have this information for that purpose."
Sabo said their team is drawn to their work because they feel compelled to serve. She felt that given their life's work, volunteering their time to the county to help manage the coronavirus seemed natural.
"Our mission is to ensure that all people have the opportunity to be the healthiest we can be. We have deep relationships with the county, the healthcare sector, and non-profit sector," Sabo said. "It's now or never. As my good friend always says: 'If not now, when? And if not us, who?'"
Concerned about COVID-19?
Sign up now to get the most recent coronavirus headlines and other important local and national news sent to your email inbox daily.