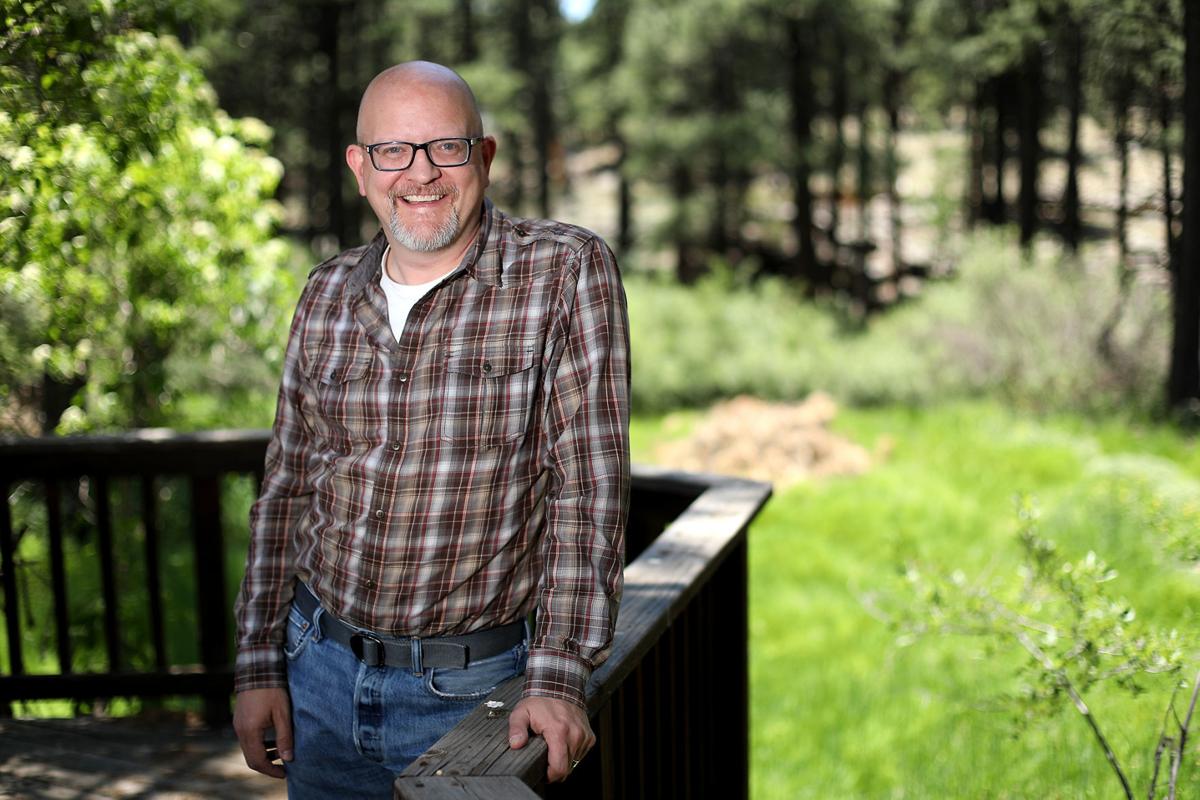 Ecological Restoration Institute's national search for a new executive director led it right back to Northern Arizona University.
Andrew Sánchez Meador was selected to replace ERI founder and longtime Executive Director Wally Covington, who retired in January. Sánchez Meador was formerly an eight-year professor of forest biometrics and quantitative ecology at NAU. He will assume his new role on July 1.
The new executive director said he is excited to continue working in Flagstaff and rejoin the institute that he has worked with on past projects.
"I'm looking forward to, first and foremost, advancing the mission of ERI. Just as important, I'm looking forward to working with the actual people who make up the institute; it's a high-functioning team. I can't over emphasize that," Sánchez Meador said. "The management team I've worked with on a regular basis. The staff at ERI I've worked with for years. Coming back to ERI at the helm is definitely exciting."
ERI is one of three state-level institutes approved by the United States Congress to work to solve problems of forest health and unnatural wildfire through science-based approaches.
The institute is currently working on ways to revitalize forest restoration economies across the West using interdisciplinary techniques. Additionally the institute is partnering with Native American leaders to better understand traditional ecological practices.
Sánchez Meador also worked in land management before being hired for the new director position.
He worked for the U.S. Forest Service in Colorado and at the Lincoln National Forest in southwestern New Mexico. In Lincoln, he first worked with Native American tribes through the Mescalero Reservation adjacent to the national forest.
He has served on the boards of the Society of American Foresters and Greater Flagstaff Forest Partnership, and was awarded the Teacher of the Year honor in 2017 from the School of Forestry.
He felt the opportunities he's had in the west have helped get him to where he is today. He added that he looks forward to working with land managers, tribes and scholars to find new solutions outside the ecological sector to increase the effectiveness and capacity of forest restoration.
"People depend on these forests for water and thermal release — shade," Sánchez Meador said. "They depend on forest products and economies for a multitude of reasons. Here in the West, the way we're tied to this land and the way the land defines the culture are things I fell in love with. This led to devoting my career to improving the resiliency of these forests, understanding of these forests, and improving the sustainability of how we interact with these forests."
He appreciated the institute's desire to share evidence-based solutions and knowledge with policy makers, land managers and scholars alike.
"Evidence can come in many many forms," Sánchez Meador said. "That's one of the gaps that ERI bridges is this conducting and producing evidence-based science, and making that evidence-based science available to stakeholders and communities that value these forests. It's that piece that is important."
Tayloe Dubay, spokeswoman for ERI, said the new executive director is well-known for innovating forest and landscape-level data collection and analysis. In addition to Sánchez Meador's contributions to the Forest Service and academia, she mentioned his use of remote sensing tools, data visualizations and emerging technology as ways the institute hopes to modernize and advance the restoration of forest ecosystems.
"The feedback we've gotten so far is everyone is really thrilled to have him here at the helm," Dubay said. "He is well-known for his cutting-edge approach to science and research."
Get local news delivered to your inbox!
Subscribe to our Daily Headlines newsletter.