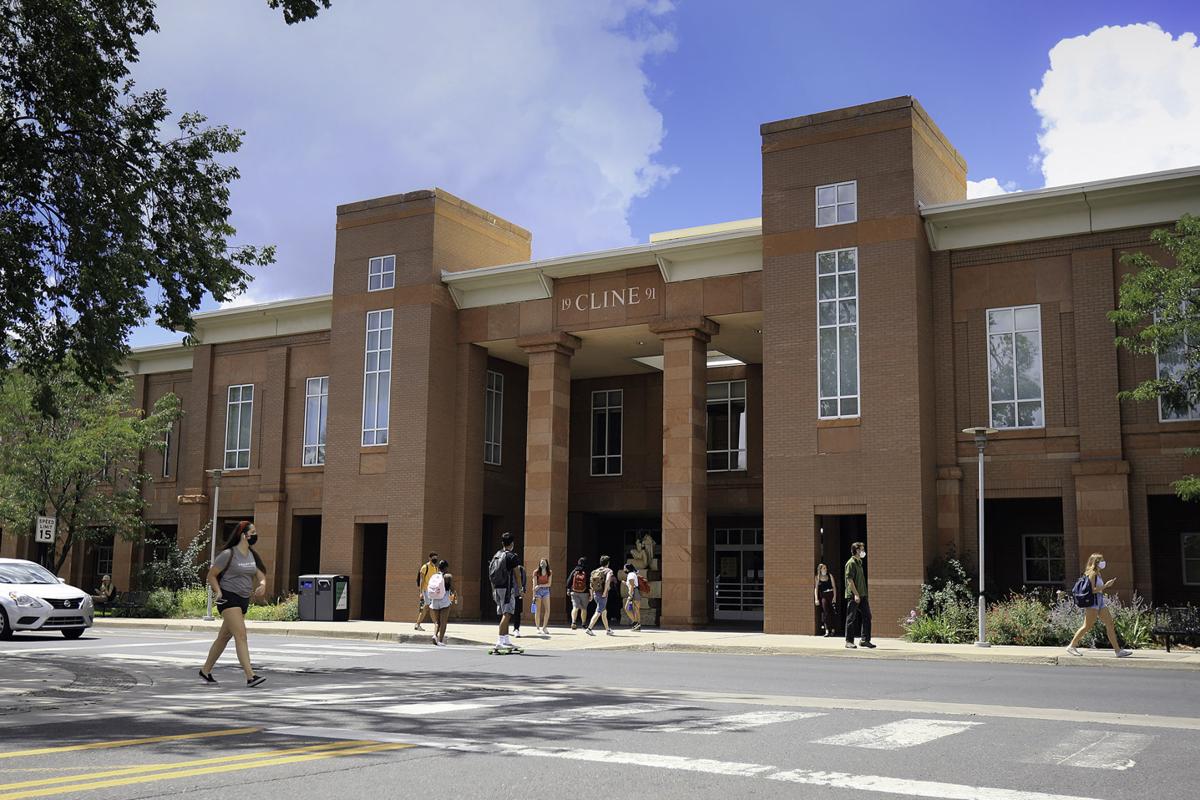 Collaboration with and support of diverse populations was the primary call of members of the Northern Arizona University Presidential Search Advisory Committee during its first meeting Friday afternoon.
The 14-member committee appointed by the Arizona Board of Regents includes longtime faculty and alumni, as well as students and administrators. Several members noted they have been on similar search committees before, such as the one that discovered current NAU president Rita Cheng. The committee is led by Regents Lyndel Manson, who has lived in Flagstaff for 20 years, and Fred DuVal.
"This will be the 17th president in NAU's history and it's obviously an extremely important task … It is the most important thing the regents do and we've got to get it right," DuVal said Friday.
The team spent its first meeting discussing its vision for NAU and the future president's ideal leadership characteristics, which will be used by the committee and the search consultant ABOR will use to find and recruit candidates. This consultant is scheduled to be selected in time join the committee's next meeting.
In suggested revisions of these two documents, committee members noted the importance of supporting NAU's many diverse populations, especially its Native American students, through the university's next president.
Ora Marek-Martinez, Executive Director of NAU's Native American Cultural Center, said she would like a commitment to Native American communities and students to be a priority, given NAU's location and its existing efforts, such as assisting the Navajo Nation with infrastructure needs during the COVID-19 pandemic.
"I've never heard of any other institution that has a commitment such as NAU to Native American communities and to students. … I think establishing that as a main sort of activity or something that NAU leads the way in is important for the next leader that comes into this position," Marek-Martinez said.
Support of diversity was also extended to include NAU's existing international connections, faculty and students.
Experience in educational leadership was another priority mentioned by committee members, who explained this will help improve trust between the faculty and the president, as well as strengthen relationships with the nearby institutions though which NAU receives many of its first-generation students, including Coconino Community College and Diné College.
"I know that we're in that balancing act between education being a business and education being education, but the more grounded they are in education, the more trust there will be from faculty," said Professor Kate Ellis, who represents the Faculty Senate on the search committee.
The committee continues to accept input from the public through its website, www.azregents.edu/nau-presidential-search, where brief biographies of community members will be posted alongside additional updates. DuVal and Manson said they plan to hold at least one town hall at NAU to seek further comments on the desired characteristics of NAU's next president.
Get local news delivered to your inbox!
Subscribe to our Daily Headlines newsletter.