The Northern Arizona men's basketball team got into another tight Big Sky game with rival Southern Utah Monday afternoon. For the second time this season the two squads were locked in a close game, but this one took some extra time to decide the winner.
Neither team led by more than eight points as the Lumberjacks took an 80-77 overtime win over the Thunderbirds in the Skydome, avenging a loss at the buzzer in Cedar City, Utah, just two weeks ago.
The win snapped Northern Arizona's six game losing streak to the Thunderbirds and more importantly, the Lumberjacks -- now 6-13 and 4-5 in the Big Sky -- have surpassed last season's win total with 11 regular-season games left on the schedule.
"Inside you have a little bit higher expectations of your ball club, I mean you sit back and you're 4-5 in league and you lost those two at the buzzer -- those are gonna stick with me for a while," Lumberjacks head coach Jack Murphy said. "But I'm proud of where we are; we're right in the thick of the middle of the race. Our goal now is to get in that top 5 and get a bye."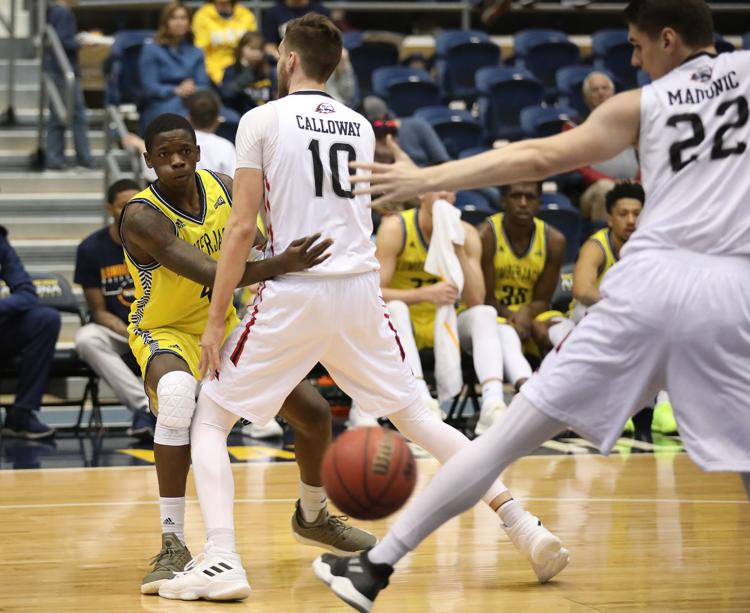 Northern Arizona sits at sixth in the conference, a half game back of fifth-place Eastern Washington.
In the final minute and a half of regulation on Monday after Lumberjacks forward Bernie Andre tied the game at 68-all, neither team was able to score. Southern Utah had three turnovers and Northern Arizona had one and a blocked layup.
Southern Utah guard Brandon Better had a clean look from 3 -- where he was 4 of 9 for the game up to that point -- but opted to drive into traffic and didn't even get a shot up, committing a shot-clock violation. The turnover gave Northern Arizona a chance with a long pass, but Luke Avdalovic would miss the heave from near half court.
Northern Arizona guard Ted McCree scored the first field goal of overtime, breaking a long drought for either team, with his fourth triple of the afternoon. He later made one of the key plays in Northern Arizona's win.
With 10 seconds left in overtime, and the Lumberjacks clinging to a two-point lead, Thunderbird guard Dre Marin -- who hit the shot to sink Northern Arizona in the last meeting -- found an open lane, but McCree was able to strip the ball loose. The steal didn't completely seal the deal because Carlos Hines would go 1 for 2 on the ensuing free throws.
On the game's final possession, Marin went down court and handed the ball to Better. Northern Arizona saw the play and blitzed the ball handler -- as they did all afternoon -- making Better's deep attempt a prayer that sailed left of the basket, sealing the home win.
You have free articles remaining.
"Going into overtime I knew we had to play defense and lock up," McCree said. "We are an offensive team, we can score. Our emphasis is on defense, not allowing other teams to score and push the lead on us."
McCree knocked off the rust from his zero-point performance last time out with 14 points on 4-of-7 3-point shooting. He struggled in the first half, going 1 of 5 from the field and 1 of 4 from deep, but turned it around late and made two of the key plays in OT.
"We challenged him at the half," Murphy said. "He came out and was 1 for 5 in the first half, 1 for 4 from 3 and three turnovers. That's uncharacteristic of Ted. And I thought he really responded early in the second half. He made some big plays and big shots."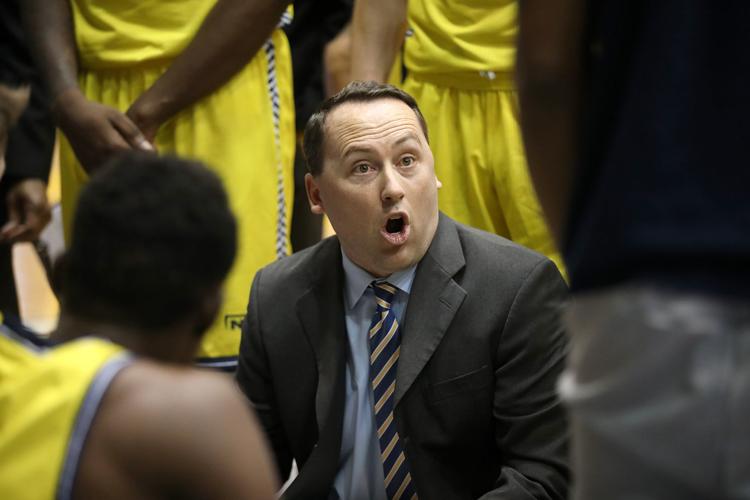 Hines came off the bench for the second straight game as he is working to get back into the rotation after he missed the Portland State game last week. Despite coming off the bench, Hines led Northern Arizona in shot attempts -- going 8 of 21 from the field and 0 of 5 from the arc for 17 points. Andre led Northern Arizona in scoring with 19 points and snagged eight rebounds.
Aziz Seck, who had seen double-digit minutes just once this season in the team's opener, played a season-high 15 minutes and made high-energy plays. With four points, three assists, one steal and one block, Seck was active in the Lumberjacks' defensive rotations and made life hard for the Thunderbirds guards on traps.
"We needed that energy," Murphy said, "and Aziz is going to earn himself more minutes. Aziz did a great job today getting in there and playing hard, competing. Blocking shots, contesting shots, picking up fouls, whatever it is, I thought Aziz played really good."
Southern Utah and Northern Arizona shot relatively even across the board, with the Thunderbirds' 26 free-throw attempts to the Lumberjacks' 19 as one of the biggest gaps.
UP NEXT
Northern Arizona will have its next two on the road in Idaho and Washington this weekend. First up is the Idaho Vandals (4-15, 1-7 Big Sky) in Moscow, Idaho, on Saturday, then the Lumberjacks travel to Cheney, Washington, to face the Eastern Washington Eagles (6-13, 4-4 Big Sky) next Monday.