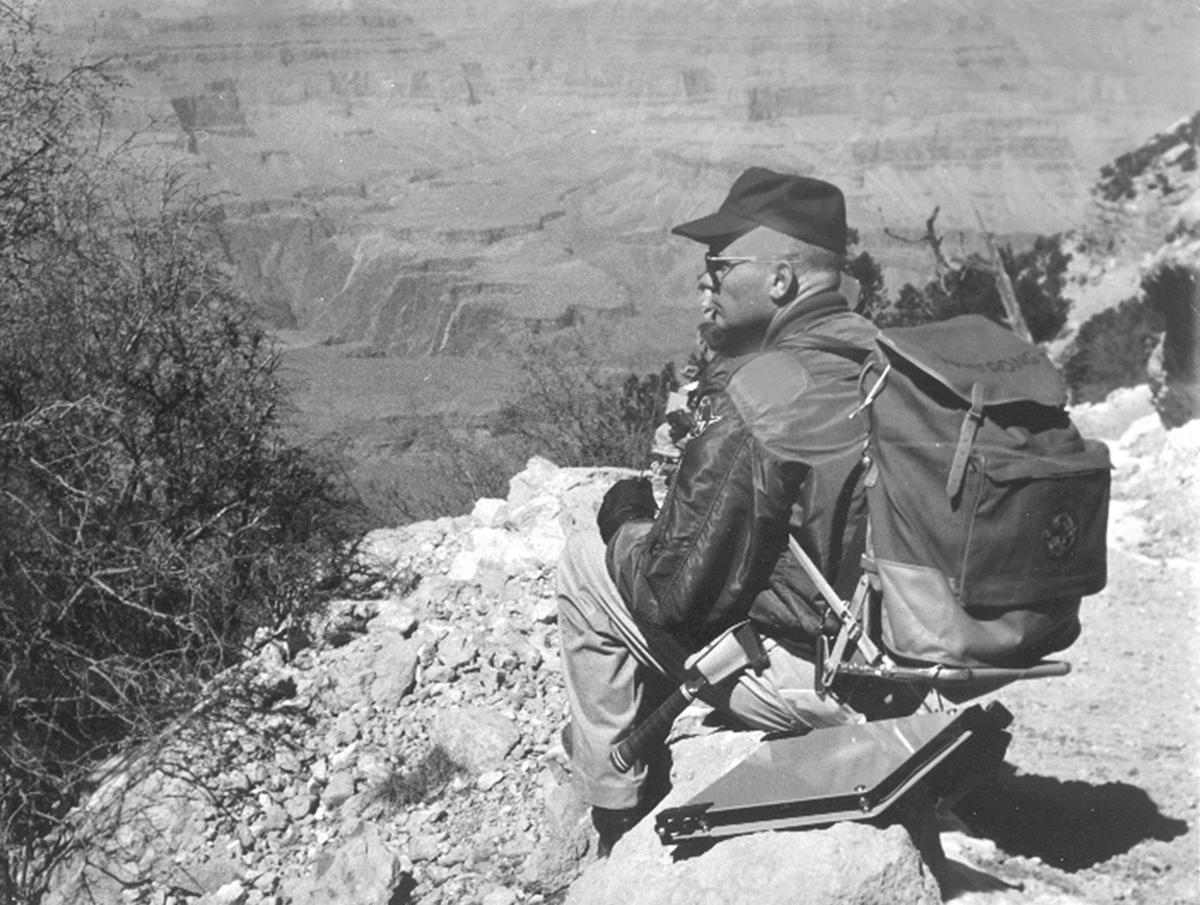 Fifty years ago, a half billion people clustered around their televisions, mesmerized at the sight of Neil Armstrong taking humankind's first steps onto a world other than Earth.
Armstrong's "giant leap" culminated a decade-long pursuit to reach the moon that required a pyramid of 400,000 people to pull off. Engineers of every major discipline, human computers, cartographers, scientists, construction workers, physicians, politicians, Navy frogmen and even seamstresses played a role. But the person most recognized with the effort, the man at the top of the pyramid, the man who took those first steps onto the moon, is Neil Armstrong, and he is chronicled in the movie "First Man." The Flagstaff Festival of Science, in conjunction with the NAU CAL Film Series, presents this film at NAU's Cline Library on Sept. 24 at 7 p.m.
Through the years, Hollywood has dramatized several tales of human spaceflight. The 1983 film "The Right Stuff," for instance, celebrates America's first space heroes — Alan Shepard, John Glenn, and their fellow Mercury astronauts — and their momentous flights while Apollo 13 (1995) tells the dramatic story of the aborted moon mission commanded by Jim Lovell.
Like these others, "First Man" is a Hollywood film and not a documentary so some scenes might stretch the truth a bit. But "First Man" is different from the others because it is a biographical drama focused on one person. It traces an eight-year stretch of Armstrong's life, revealed through a series of challenging episodes that largely define him, including his perilous flight to the edge of space in an experimental aircraft, the illness and death of his beloved 2-year-old daughter "Muffie", his aborted Gemini 8 flight — NASA's first in-space emergency, the launch pad death of the Apollo 1 crew that included his neighbor and good friend, Ed White, and his Apollo 11 flight to the moon that saw the spacecraft running dangerously low on fuel while Armstrong negotiated past hazardous craters in looking for a safe landing spot. These scenes depict Armstrong as the quintessential "steely-eyed missile man" — hardened, determined, unflappable and not flinching even when under extreme duress.
Interspersed between these major episodes are supporting stories that tie the tale together — Armstrong becoming an astronaut, his being chosen as the commander of the first manned mission to the moon, and glimpses of how he deals with the deaths and other challenges. The result is a film that unveils a man, not a mission, an individual person, not a network of people. While the story ebbs and flows between successes and failures, ecstasy and heartbreak, the highs are tempered by Armstrong's quiet introspection, which the filmmakers enhance with the use of subdued music rather than the triumphal score common in the other movies.
Those other films also tend to center around a singular goal and build up anticipation for a climactic scene — the astronauts returning safely to Earth in "Apollo 13," for instance, which is accompanied by the rousing music of composer James Horner that leaves many viewers wanting to stand up and cheer. "First Man," on the other hand, ends in a quiet personal moment for Armstrong and leaves the audience in more of a mood of, like the main character, introspection. Overall, it is a fascinating tale of one of America's most recognized heroes.
Get local news delivered to your inbox!
Subscribe to our Daily Headlines newsletter.