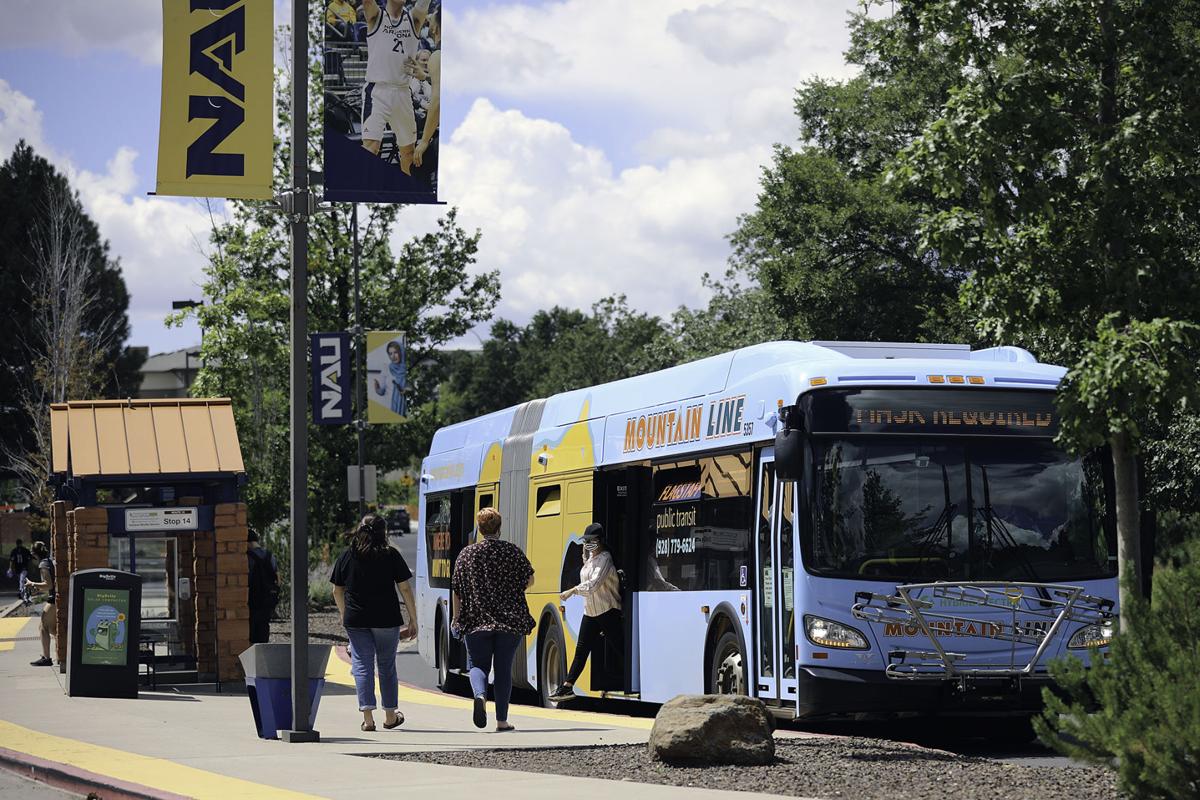 As of the first day of in-person classes Monday, the 20th day of the fall semester, Northern Arizona University is down 5% of its student enrollment, with expected revenues down $78 million from last year, despite loftier predictions made earlier this year.
"We are today at an amazing 29,594 students, amazing because we're only down overall 5%; however, that's head count and that doesn't tell the whole story. The mix has been altered substantially by COVID," NAU President Rita Cheng said in a faculty senate meeting Monday.
She explained that many students are no longer taking full course loads and that while graduate student and online enrollment remain strong, undergraduate and Flagstaff numbers have declined. Last fall, enrollment totaled 30,736.
According to enrollment data shared at the meeting, the university is down more than 1,200 students on the Flagstaff campus. More than 4,000 — 21% of Flagstaff and statewide campuses — have been approved to take classes entirely online.
NAU began seeing a decline in enrollment last year, after remaining rather flat in fall 2018.
In May, after anticipating a shortfall of more than $100 million in revenue this year because of COVID-19 and declining university enrollment trends nationwide, NAU leaders began implementing budget cuts, including layoffs of staff and faculty.
Budgeted salary expenses for the 2021 fiscal year have been reduced by $18.9 million and administrators said Monday they are still working to compile an accurate list of the total number of non-tenure track faculty no longer on payroll as a result of this restructuring.
Cline Library is one of the latest departments to face budget cuts, at a proposed 55% over three years, resulting in the loss of librarians as well as database subscriptions that have historically been used by faculty and students alike.
Cheng said there are 700 fewer classes this year because of the reduction in faculty, but the average class size has only increased from 21 last year to 22.
Lost tuition and fees are responsible for $37 million of NAU's $77.6 million decrease from its previous fiscal year's budgeted revenues. Total revenues and expenses for the 2021 fiscal year are each budgeted at $555 million.
"Where we thought we were going to be in April and May is quite different than where we ended up, which is great news," Vice President for Enrollment Management Anika Olsen said in a presentation to the faculty senate.
NAU has lost about half of its international undergrads, who pay the most in tuition each year at an average of about $7,000, compared to $2,000 for Arizona resident students.
"Not only did we not get new [international] students coming in, our retention of our current freshmen from last year to this year who were international is not here and those students, because of the pandemic, went home," Cheng said.
Other areas of possible concern include withdrawals and student melt — the loss of prospective students in the summer after their graduation from high school. More than 7% or 2,000 students, have withdrawn from NAU for this year, at an average of 127 per week over the last four months. Last year, the rate was 101 per week. Undergraduate melt in Flagstaff is at 6.3%, compared to 5.7% last year.
Olsen explained, though, that the decline in enrollment is not equal to the same decline in budget, which has been affected by other factors like state appropriations, where NAU saw a 6% decrease this year.
Auxiliary and other revenues, like conferences and camps typically hosted by the university, totaled $33 million less than last year.
On-campus residency is at about 75% of its capacity compared to prior years: approximately 6,000 students are living in NAU-owned residences, with an additional 1,800 in American Campus Communities facilities. This capacity has resulted in an estimated $11 million shortfall in residence life and $1 million in dining.
NAU is completing its official student census this week and should have updated enrollment data in the coming weeks.