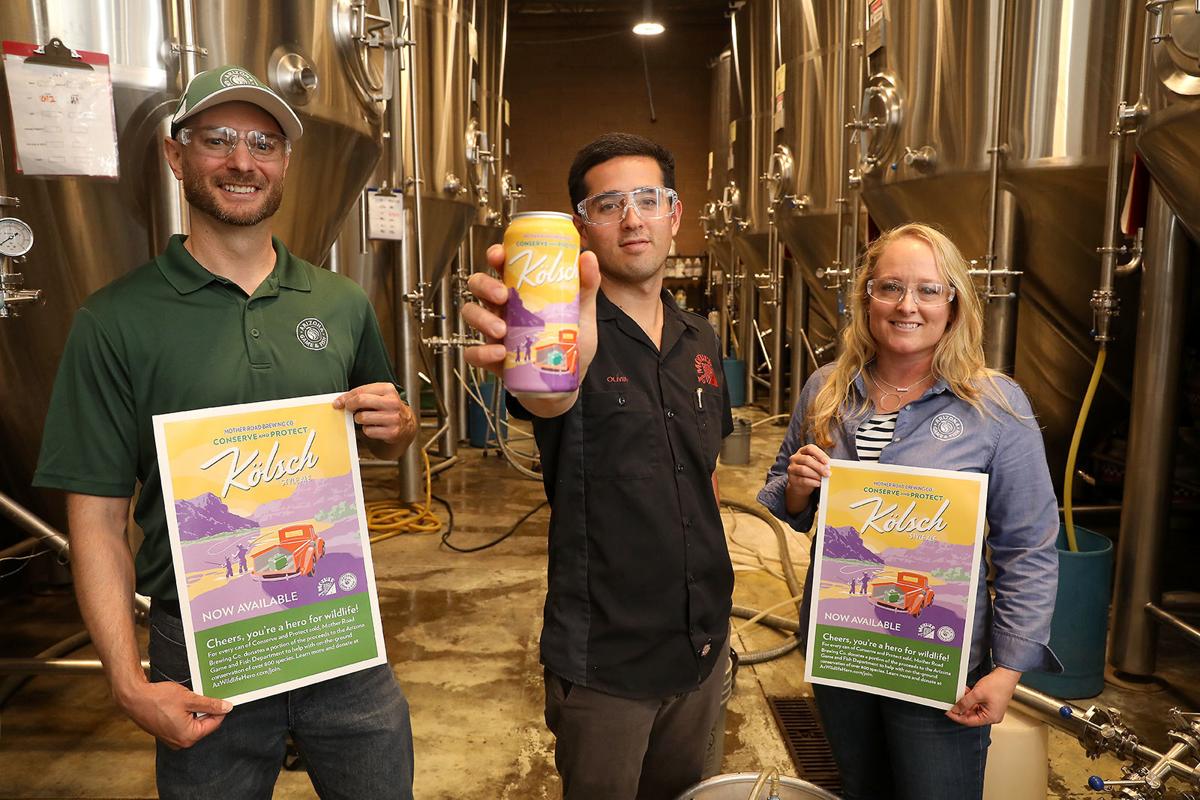 Mother Road Brewing Co.'s Butler Avenue brewery is a tall space filled with rows of storage tanks and the thick, malty smell of hops. Employees with the popular Flagstaff beer maker shuffled between these tanks Monday morning, putting the finishing touches on the company's newest cans.
Officially called "Conserve and Protect Kölsch-style ale," the new beer cans are the fruit of a collaborative effort between Mother Road and the Arizona Game and Fish Department. The private/public partnership has resulted in a revamped version of the popular Mother Road Kölsch; the light, crisp German beer is now being bottled in limited-time cans with a brand new label. For every case that's purchased, $1 will go to AZGFD to fund its wildlife conservation and preservation efforts.
The state organization's mission centers on use and preservation of natural resources and wildlife. And while a significant amount of Game and Fish funding comes through the sale of hunting and fishing licenses as well as boating supplies, the organization also relies on donor- or partnership-based efforts, such as Conserve and Protect. According to AZGFD spokesperson Nicholas Walter, the Mother Road collaboration is the first of its kind at AZGFD.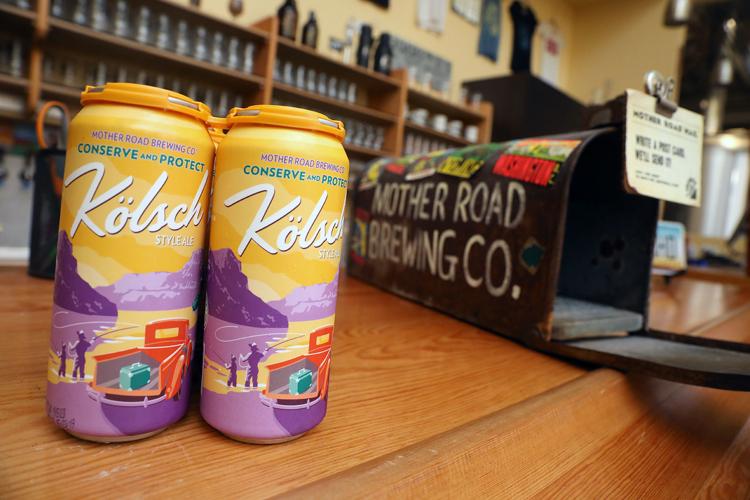 "We're always looking for new ways and new sources to fund wildlife conservation and reach different audiences," Walter said.
The idea for the project came about in November, according to Mother Road spokesperson Oliver Adams. The brewing company, which currently sells four year-round beers and distributes throughout Arizona, seemed like the perfect fit.
Mother Road has produced a little over 150,000 16-ounce cans of Conserve and Protect, which will be sold in four-packs. The can was designed by the same artist whose colorful illustrations decorate all of Mother Road's products. On a creamy orange background of what appears to be the Grand Canyon and Colorado River, a father and son can be seen fly fishing, a purple sunset ahead of them; "Conserve and Protect" is printed in large font on the top of the can.
"[To me] the can represents older generations and younger generations coming together and enjoying our natural resources that we have in Arizona. I think there's something poetic to older generations teaching and bonding with younger ones in these protected spaces," Walter said.
The special label will replace all current Kölsch cans indefinitely, or as long as supplies last.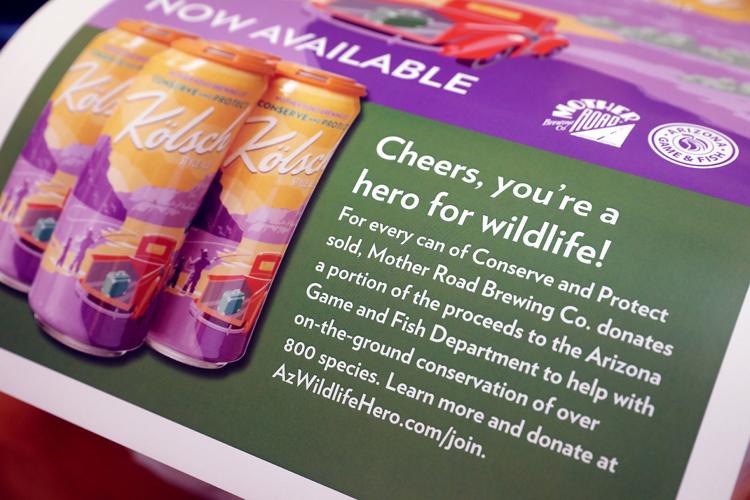 Adams said he was excited about the project for a number of different reasons.
The company already works on maintaining sustainable practices -- including sending 45,000 pounds of so-called "spent grain" from the brewing process to cattle farmers in the area for use as food, and donating leftover hop material and yeast a local farmer for composting -- as such, Conserve and Protect Kölsch fit the proverbial bill.
"We're passionate about outdoors and about Arizona, and the beer partnership really aligned with our values," Adams said.
"Our hope is that this collaboration does make an impact on wildlife conservation in Arizona both by raising awareness of the work that Game and Fish does for our state and raising awareness for how people can contribute to that," Walter added.
According to Walter, AZGFD works to protect over 800 species of wildlife in the state. In northern Arizona that includes stocking native Gila trout in Oak Creek and maintaining the California condor population, which periodically teeters on the brink of extinction, as well as managing native chub in Fossil Creek.
The Conserve and Protect Kölsch officially launched Monday and can be found on grocery store shelves, restaurant menus and at the Mother Road tap room on Mike's Pike.
Get local news delivered to your inbox!
Subscribe to our Daily Headlines newsletter.