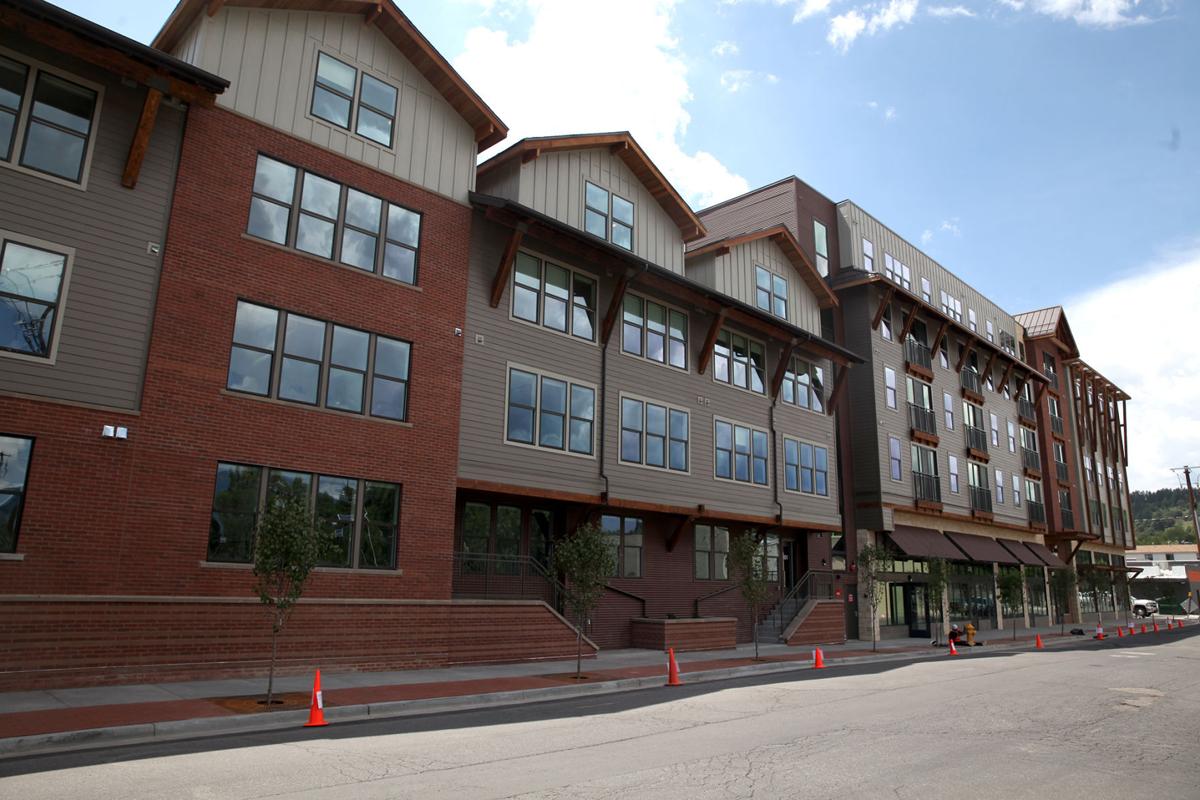 After a year of vetting by both commissions and members of the public, the City of Flagstaff is nearing the passage of new regulations designed to better regulate large student-focused developments.
The changes will completely eliminate the current "rooming and boarding" system used to regulate student-focused projects, replacing it with something new, said City Zoning Code Manager Daniel Symer.
Those "rooming and boarding" rules accommodate developments that rent by the bedroom rather than the unit, but they are notoriously easy for developers to skirt around.
A developer may simply tell the city they plan to rent by the unit while building a structure that is much better suited to renting by the room, with many bedrooms per unit. Then once the structure is built, they simply sublease each room.
The new rules should prevent that from happening by defining whether a project is student-focused not by what the developer says but by looking at the structure itself.
For example, if 20% or more of the apartments in a large development have four or more bedrooms, it would automatically be considered student-focused housing. The same would be true if apartments had four or more bathrooms, or if the project had a density over 29 apartments per acre or 72 bedrooms per acres.
That automatic designation means the project developer must get a conditional use permit, which comes extra requirements such as more parking spaces than a traditional apartment building. Based on the new code, parking requirements for student-focused housing would be much closer to a one spot per bedroom ratio.
Another requirement might be a certain required percentage of studio and one-bedroom units.
During that process, the city and Flagstaff City Council may be able to help shape the development so it is a better fit with the community and surrounding neighborhood.
These large student-focused projects would also only be permitted in certain parts of the city in designated "activity centers" that are better suited for large projects. One such location, for example, is in and around the Village at Aspen Place. There are several activity centers along Milton Road, and at some major intersections such as such as Ponderosa Parkway and Route 66 and Butler Avenue and Fourth Street.
By pushing large developments into activity centers, the city can also ensure there is already a base level of public infrastructure and transportation options ready to handle the project, Symer said.
But the plan doesn't just address the large developments that have garnered the most public attention and often ire -- it also addresses smaller one- and two-unit developments built in neighborhoods that are still student-focused.
Based on the new rules, a single family home with seven or more bedrooms or five or more bathrooms would be considered student-focused and thus need a permit. And that home would be subject to the same more rigorous parking requirements as larger projects.
Similarly, if a duplex had a unit with seven bedrooms or four bathrooms, it would be lumped in as student-focused, as would a triplex with the same setup.
The regulations would not stop any resident from building a large single family home with many more bedrooms and bathrooms, but they would still have to apply for and receive a conditional use permit from the city.
The new rules are set to be discussed one last time by the Planning and Zoning Commission on Oct. 28. Council will then have the opportunity to approve the rule changes early next month.