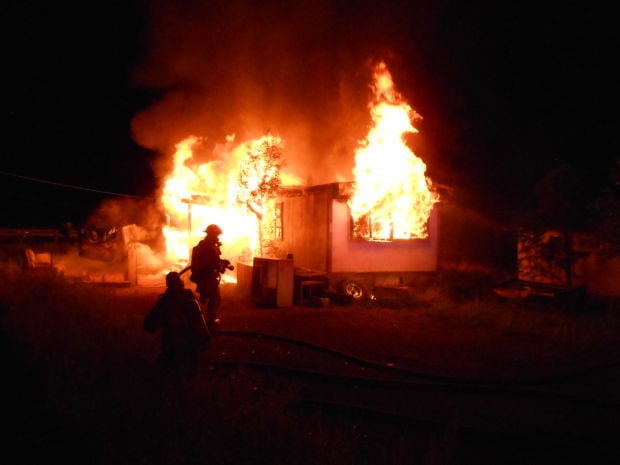 The Flagstaff Fire Department responded to a mobile home fire on North Highway 89 Tuesday night. There were no injuries.
According to information from the fire department, several crews got the call at 11:30 p.m. of the fire on the 6100 block of North Highway 89. When firefighters arrived, the mobile home was fully engulfed in flames. Crews kept the fire form spreading to nearby homes, and put the fire out. All the residents in the home got out safely.
The mobile home was completely destroyed. No estimated value has been determined, and the cause of the fire is under investigation.