Across Arizona, dispensaries have been getting licensed and opening for recreational customers since Proposition 207 was puff, puff, passed. Now, Flagstaff dispensaries are feeling out the changes as they welcome adults 21 years old and older through their doors.
Carrie Clark, dispensary manager at High Mountain Health in Flagstaff, said business has definitely been busier than usual, and sees the crowds as an opportunity to amplify the dispensary's mission of improving people's quality of life through cannabis. She explained that uncertainty -- such as the changes faced by dispensaries as they open their doors for recreational use -- offers opportunities to identify strengths as well as discover areas for improvement. At High Mountain Health, Clark said, the change has brought about the opportunity to assess the business and streamline processes.
With new recreational customers, Clark said, opening for adult use offers a chance for High Mountain Health to grow, but also allows the dispensary to extend its reach further into the community.
"I believe the opportunity to spread the healing message of cannabis with a much larger High Mountain Health family is the sweetest reward of this time," Clark said.
Similarly, Greenhouse of Flagstaff founder Ryan Hermansky said business has been booming for them as well. He explained the convenience of not having to go through the process to get a medical marijuana card has been drawing more and more people than ever before. Thus, the medicinal properties of cannabis can be enjoyed by the masses, he said.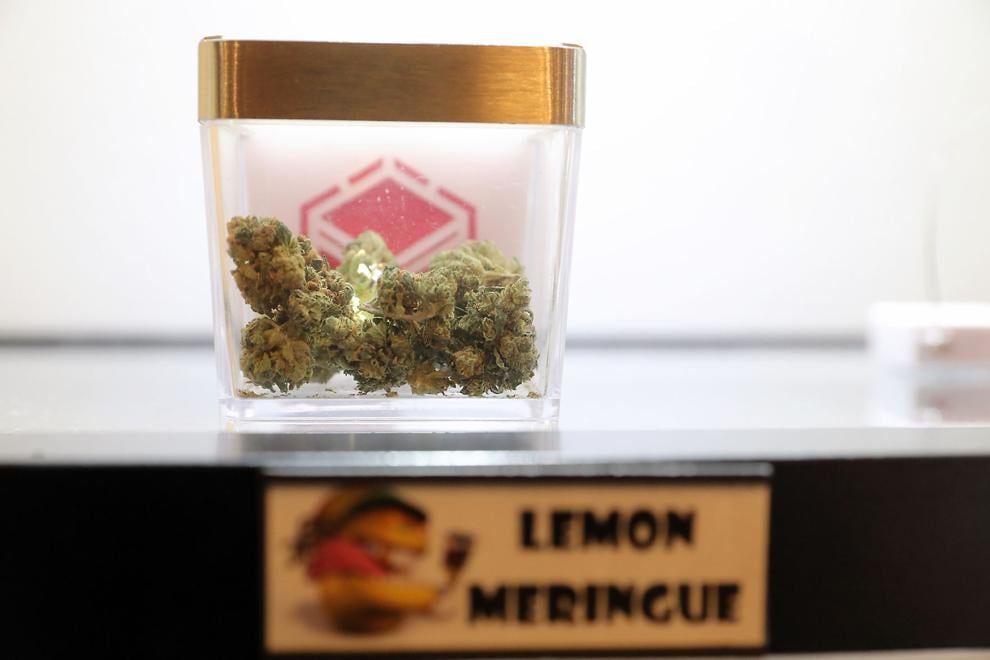 "It has been exciting to see how many more people we can help get medicine," Hermansky said. "Although the medical marijuana program in Arizona is great, there are challenges financially as well as significant time commitments that have previously prohibited some people from going through the process to obtain a medical marijuana card."
With cannabis more accessible, Hermansky said it is easier for people to try new forms of the medicine and find what might work best for them in a safe way.
Despite this, opening for recreational use undoubtedly created obstacles for dispensaries as well. Clark said High Mountain Health has been no exception and has faced challenges when transitioning toward opening for recreational use.
"Educating the public regarding the legal parameters of what they may purchase has been challenging," Clark said. "However, the process of explaining those guidelines has been a great way to open discussions with new folks about product attributes -- which positively informs their selections."
Similarly, Clark explained that in November 2020, Arizona's implementation of testing requirements put a strain on dispensaries' product availability, and the start of recreational sales made the issue even more complicated. Despite this challenge, High Mountain Health implemented careful inventory management in order to serve both the new recreational clientele but also preserve deals and specials the dispensary has always offered their medical patients.
"Looking into the future, our community can expect what they always have from High Mountain Health: the finest-quality cannabis products on the market served by a compassionate staff that is dedicated to education and wellness," Clark said.
Hermansky, meanwhile, said the team at Greenhouse had been preparing to open for adult use for a long time, hoping for a smooth transition. He explained that in the beginning, the biggest challenge for Greenhouse was the uncertainty of how busy the dispensary would be.
"There were concerns about supply issues; however, we were able to prepare adequately and avoid running out of any product lines," Hermansky said. "It is very difficult to manage inventory for an increase in business that is basically uncharted territory. The rollout of adult use throughout the country has been very different state to state, leaving us with very little accurate data to make inventory predictions."
The rollout of recreational marijuana has also faced changes at the local level, as Flagstaff City Council voted in March to limit sales to dispensaries holding a dual license and prevent the addition of new establishments until further regulations are considered. Council's ordinance also prohibits marijuana use, sale and cultivation on city-owned property, and allows individual property owners to prohibit marijuana consumption on private property.
Despite minor challenges at first, Hermansky said, like High Mountain Health, Greenhouse remains enthusiastic to help spread awareness and provide high-quality cannabis to enhance the lives of patients and the community.
"You will see a continued commitment [from Greenhouse] to the Flagstaff community," Hermansky said. "We will also continue to adapt to the new normal and make the Greenhouse the best patient experience possible."