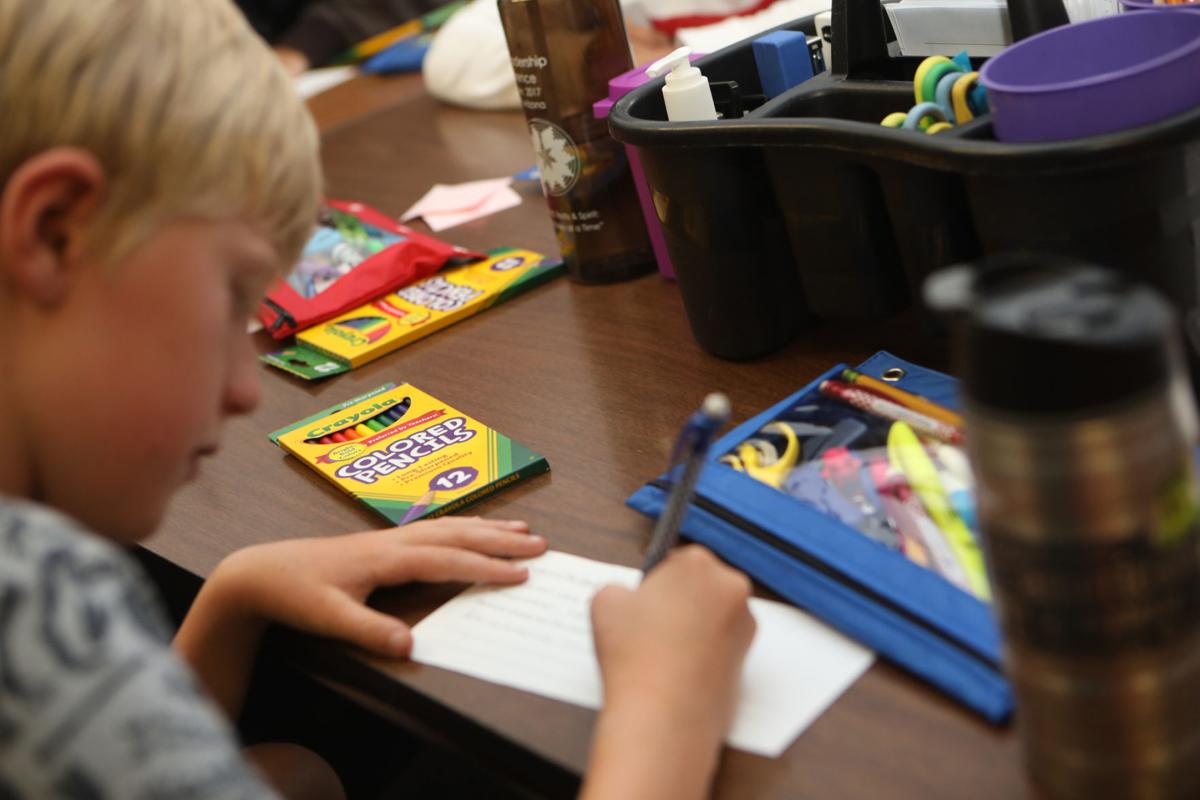 The traditional school supply list of items to purchase for students before the start of the school year has disappeared, at least temporarily, from Marshall Magnet Elementary School.
Using funds from the school's annual jog-a-thon fundraiser, the Title I school's Parent-Teacher Organization (PTO) donated $10,000 in pencils, markers, binders, folders and other supplies needed by students and teachers this year.
"It's incredible. It's kind of like the Title I American Dream, where it truly is an education that is equitable for all, especially those who have hardships with their finances and their time," Principal Janelle Reasor said.
Although the PTO did provide supplies last year, the effort was not as organized, leaving teachers without many of the things they really needed in their classrooms: not just the paper and pencils, but also stashes of tissues and disinfecting wipes.
Now, teachers are asking families for monetary donations to the PTO or, for teachers like Jessica Housholder, more unique items.
In a wish list given to families of her kindergartners, Housholder asked for "things from nature, collections, unwanted things, leftover things, forgotten things" like buttons for counting practice or old clothes for the dramatic play area.
The effort to provide these materials schoolwide began early this year, when the PTO asked teachers to prepare lists of all the things they needed in their classrooms for the upcoming school year.
"If a teacher comes and asks us for something and it serves an academic purpose, we're going to do everything we can to make it happen," said Brent Schepper, PTO president.
Though the PTO waited until only a week before school started to purchase the supplies, back-to-school sales and buying in bulk brought their total cost to about $20 per student, instead of the more than $100 Marshall parents have historically spent per child for the same supplies.
But teachers did not opt for generic brands to be thrifty.
"We told them, 'We want to know everything you want. Don't hold back.' The teachers are conscientious. They don't want parents to spend more than they have to, but they know what works and what lasts the longest," Schepper said.
For Housholder, it was Elmer's glue sticks and Crayola markers.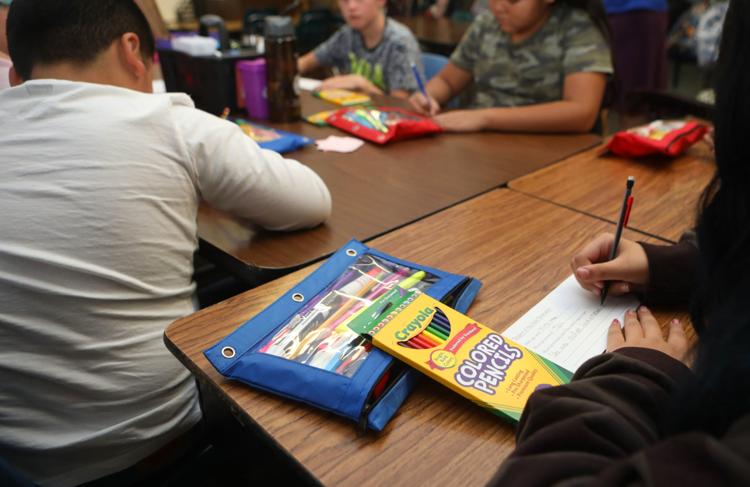 Even branded materials will not last forever, though, so the PTO will restock as needed, which will likely vary by classroom.
By their second day of school, for example, Emily Fisher's fifth graders had already broken into the colored pencils and dry erase markers neatly stored in their new pencil pouches, alongside the mini staplers and highlighters.
In the years before the PTO provided supplies, Fisher said only about half of her students were able to come to school prepared, leaving her and other teachers to spend hundreds of dollars each year to supplement the rest.
"The convenience is huge: first day of school, we're ready to work," she said.
If the school's fundraisers continue to be successful and they receive enough donations, Schepper said future students will also receive their supplies in this way.
He explained that the PTO is working to move away from funding capital projects like playground updates or a computer lab to projects that can be completed within a single school year so the students can see the results of their fundraising efforts.
"We're really trying to be impactful to each student every year. The money we need to bring in needs to benefit those kids because they may not be there the next year," he said.
Like other schools throughout the state, though, the challenge that remains is securing those funds.
"Maybe another school or family will pay it forward once they see that this is possible," Reasor said.
Get local news delivered to your inbox!
Subscribe to our Daily Headlines newsletter.