The Flagstaff Police Department is requesting help in identifying the suspect who robbed the OneAZ Credit Union on the corner of South Beaver Street and West Dupont Avenue Tuesday afternoon.
At approximately 5:30 p.m. NAU Alerts sent out a message that an unarmed robbery was in progress, stating that the area should be avoided. 
According to authorities, the suspect presented a note to a bank teller demanding money and then fled on foot traveling eastbound away from campus.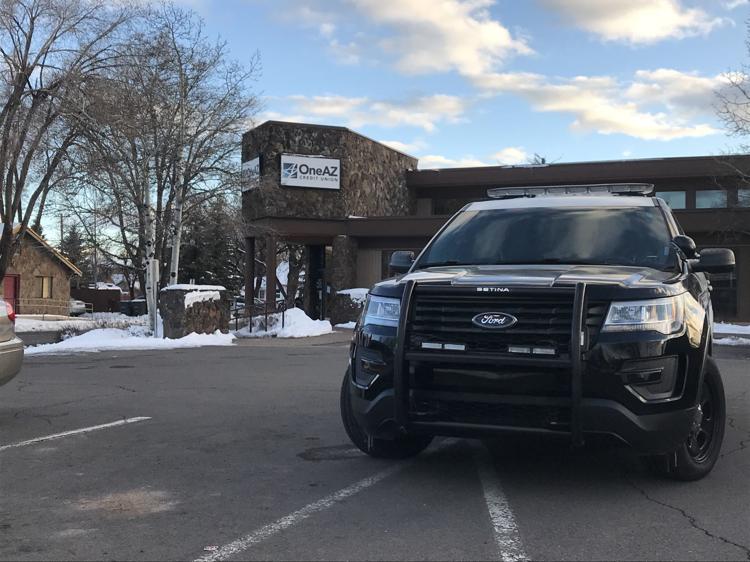 Authorities described the suspect as a white male, possibly 25 to 40 years old with facial hair. At the time of the robbery, he was wearing a white beanie with a ball on top, a green scarf, a blue and white jacket, jeans and brown shoes.
The public is advised not to approach the suspect, but to call 911 or NAUPD at (928) 523-3000.