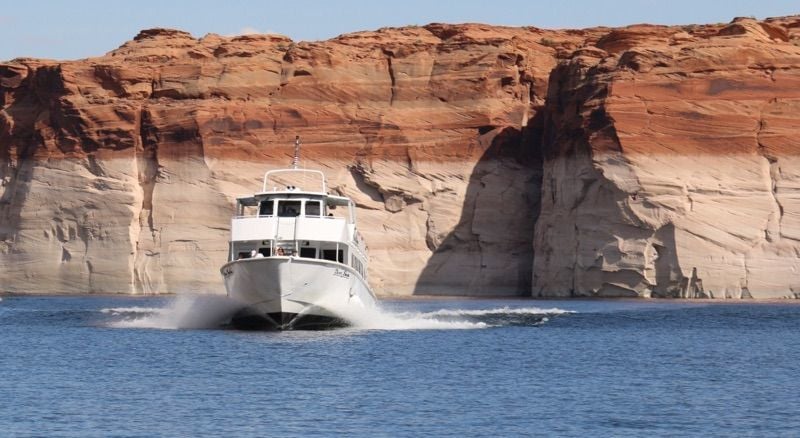 A Texas man was found dead at Ice Cream Canyon in Lake Powell, Utah on Thursday in what is being presumed as a drowning, according to the National Park Service.
David John, 62, was on a houseboat that detached from its anchor and drifted. People in another nearby houseboat witnessed John attempting to retrieve his vessel and told authorities that he appeared fatigued. From their reports, John followed his dog after it jumped off the vessel and attempted to rescue it. The reporting party kayaked to John, brought him to shore and began CPR.
NPS Rangers arrived on scene and were assisted by personnel from Classic Air Medical, who were unable to revive the victim. The victim was transported to the Utah State Medical Examiner's Office in Salt Lake City for an autopsy.