Continental Little League White Diamondbacks manager J.R. Culwell got the resiliency out of his team needed to make a push for a spot in the majors city tournament championship.
The skipper also got the solid outing needed from his starting pitcher.
Coming off a tight 5-4 loss that ended in walk-off fashion the day before, White rebounded on Tuesday for a 5-3 victory at Mark Grace Field over the CLL Gray D-backs to secure a spot in the title round.
"We had a little bit of a letdown last night in a baseball game we as a team felt we should've won but just came up a little short," said Culwell, whose No. 2-seeded White D-backs set up a rematch with the team that knocked them out of the winners bracket. "It's always hard to come out the next night after a loss and play like we did. There were a lot of hanging heads and a lot of attitude."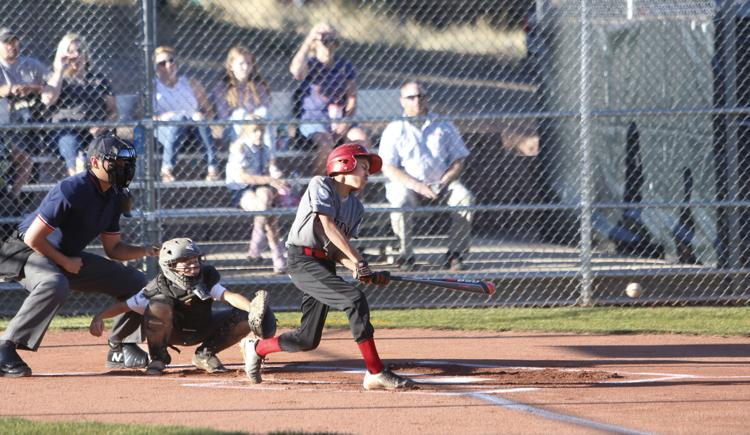 Connor Culwell lasted 5 2/3 innings for White, giving up two earned runs in the first inning before settling down and going on to finish with 10 strikeouts, one walk issued and five hits allowed. The right-hander added to his cause with two runs scored and two base hits.
His efficient effort, combined with his team taking advantage of some errant pitches, moved his team into Wednesday's championship round against the West Flagstaff Little League Black D-backs.
Gray, whose lineup has been dangerous throughout the tourney, struck first in the opening frame. Wyatt Bellar led off the game with a single and scored on an RBI double off Tayton Town, who then scored on a Chris Flores single. From there, the young Culwell only allowed goose eggs on the board.
"Work low in the zone, throw strikes and that's about it," White's pitcher said of his mentality on the mound.
It didn't take long for White to tie the game against the No. 3 seed. Kole Flores reached on an error with one out and Culwell circled the bases on an RBI single that got out of control on two Gray errors. As he did most of the night, Gray starting pitcher Tyler Ragan struck out the next batters to get out of the inning.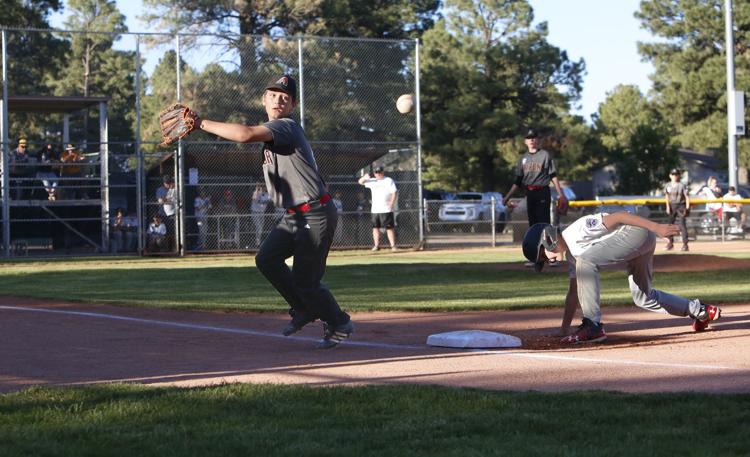 "When we got those runs, it felt good because we were up, and I had a job to do -- make them not score," Culwell said.
Ragan continued his trend of going yard during the tournament, hitting a moon shot out past left field in the final inning just as soon as Culwell exited the game on pitch limit. Kai Holt, after allowing the solo shot, remained composed and struck out the ballgame's final batter.
Ragan finished with a sound performance on the mound as well before hitting his limit, lasting five innings, striking out 12 and issuing one walk. None of the runs against him were earned, but a few came across on some throws that got away from him and his catcher.
White took a 5-2 lead in the bottom of the fourth, which started with Culwell's second hit of the game. Culwell scored on a wild pitch after moving to third on mistakes as Corbin Derr drew a walk and later scored on a passed ball.
Ragan allowed just four hits while on the mound.
Enoch Watson also scored a run during the fourth, having reached on a single.
Culwell had a 1-2-3 inning in the top of the fourth with the help of his defense, and Ragan had his own in the bottom of the fifth as he struck out the side.
Wednesday's interleague championship game between two No. 2 seeds is scheduled for a 6 p.m. start at Mark Grace Field. White, looking to become the second CLL team in as many years to earn a title, will face the task of having to beat Black twice, as the tournament is double-elimination format. If another game is needed, it will take place Thursday at the same location and time.
"For us to come out and beat (Ragan), that's got to give us confidence, and our kids are on a bit of high right now and we'll ride it as long as we can," J.R. Culwell said.