June 7 marks the return of Flagstaff Blues and Brews Festival, a two-day bacchanal centered on all things music and beer. It also marks the first year the Peak Events-led festival takes place without Debbi Grogan, who died in December 2018. Grogan founded Blues and Brews in 2001, and ran it with daughter Jennifer Grogan every summer. 
The event is held on the lush grasses of the Flagstaff Continental Country Club and is oft one big party. Mellow and somehow filled with energy still, Blues and Brews begins when the sun sits golden in the sky, later sending crowds of listeners into those special northern Arizona nights, beset by the blues.
Kicking off this year's festival is renowned Louisiana blues guitarist, Tab Benoit. His sound relies heavily on improvisation while taking its lifeblood from Benoit's Baton Rouge and Houma, Louisiana, upbringing. His music is marked by the Delta blues, one of the earliest styles of the genre that found its origin within black communities along the Mississippi River Delta.
Benoit still resides in Houma today, not far from the place he was born in 1967. Place, he says, is integral to his music.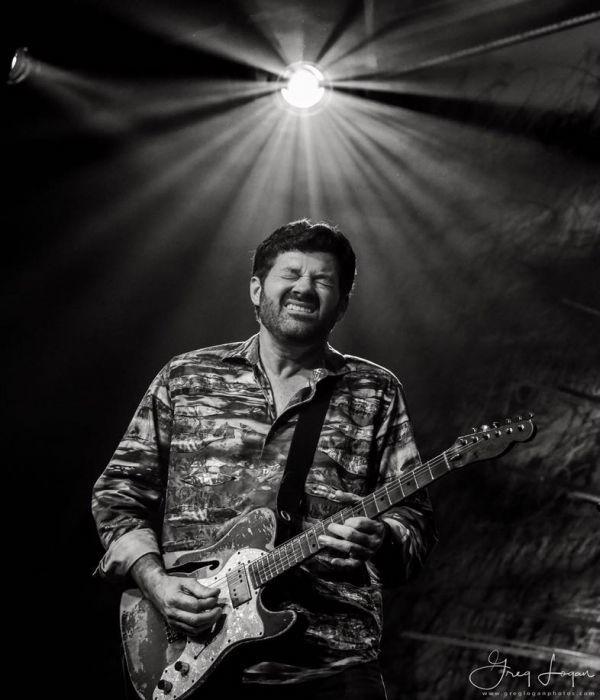 "Everybody around us played music and they still do, this area, it's part of our culture, you know, when you have a cookout, a conference ball, a gathering — anytime you have people coming over you have people playing music, and we still do that to this day," Benoit said. 
All this is apparent in the Cajun twill in Benoit's music. His voice is often compared to that of blues and soul great Otis Redding, and his guitar skills to Albert King and Jimi Hendrix. Rough and lilting, Benoit's voice hits hard but smooth.
"Blues is all feel," Benoit said. "It's heart and soul, you know. It's not about how technically great you are as a player or as a singer. It's more about how much heart you can put into this piece of music." 
Benoit's lyrics are carried over as stories, both within the songs and in between them, as he reminisces about his days in stand-up comedy and entertains audiences between songs.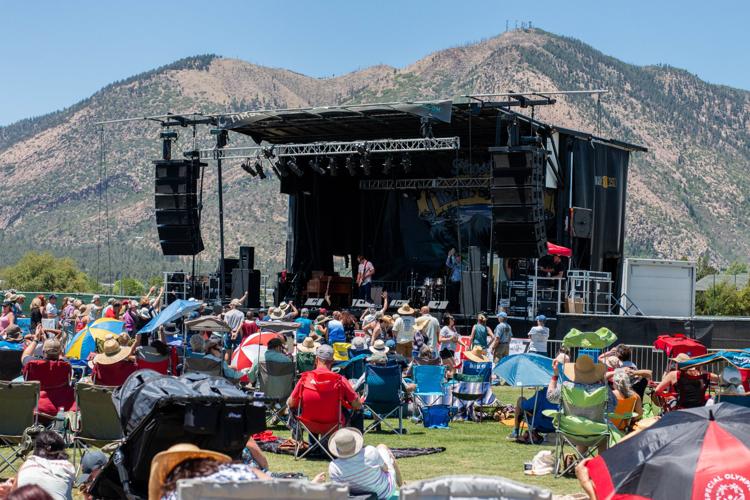 "Everything is improvised, there's no plans," Benoit said of his live performances. "I listen to people yelling for certain songs, whatever it feels like, I play the moment, I don't play a set."
As per Benoit's own story, he has played music since the day he was born, starting on drums at a young age while also playing any instrument that might be on hand. His father was a musician, and Cajun and blues tunes have accompanied family cookouts as far back as Benoit can remember.
In his teenage years Benoit began spending time at Baton Rouge's Blues Box, a cultural hub where the young guitarist shared stages with the likes of Tabby Thomas, Raful Neal, Henry Gray and other high-profile regulars at the club. He learned the blues from the masters and soon wrote his own music. Benoit formed a trio in 1987 and began playing clubs in Baton Rouge and New Orleans.
"That's the fun of playing in different places, I take the moment. And the moment includes place, the sound, the feel of it, the feel of the audience, and I get that every night and it's always different," Benoit said. 
In 1992 Benoit released his first record, "Nice and Warm," on Justice Records and started touring that same year, playing around 250 shows annually. He has kept that schedule for more than 20 years.
"I mean, the hard part is being on the road but playing is the reward. So even when I'm home we're playing, too. I used to do over 300 dates a year, But I've gotten older now and I have a house I would like to see every now and then," Benoit said with a laugh.
Since "Nice and Warm," Benoit has put out close to 20 albums under various labels, and, in 2002, he began to focus his music on environmental issues facing coastal Louisiana. The album that came out if this effort, called "Wetlands," was a definitive moment in Benoit's career, and he founded his nonprofit Voice of the Wetlands soon after. The selfsame record references traditional Louisiana sounds, as Benoit plays washboard and accordion lines on the guitar. 
These days Benoit has his own label, called Whiskey Bayou Records, under which he has recorded artists including Eric McFadden, Damon Fowler and Dash Rip Rock.
Benoit was in the midst of recording a band under the label when the Sun spoke to him Thursday.
"As soon as we finish today, we're cooking. I'm boiling crawfish and shrimp in a few minutes. It's crawfish season, so it's a big part of life right now," he said. 
And you can be sure there will be music.