Coconino's Woodlyn Smith and Northland Prep's Jacob Marquez took home the top honors at the second annual 2019 Champions of the Mountain, and each were awarded a $1,000 scholarship.
The evening, hosted by the Flagstaff Sports Institute, brought together the athletic communities from three local high schools, Flagstaff High School, Coconino High and Northland Prep Academy, to honor Flagstaff's finest multi-sport athletes. Finalists were selected based on their outstanding athletic accomplishments, character, leadership and community service.
Ten graduating senior multi-sport athletes were honored at this year's ceremony, $3,000 in scholarships were awarded in total and Northland Prep's athletic department was recognized for having the highest number of multi-sport athletes nominated for this year's award.
Marquez was a three-sport star in soccer, hockey and baseball for NPA. He was team captain his senior year, and was named Second Team All-Central Region as he helped the Spartans baseball team reach the 2A Conference state quarterfinals. In soccer, he was defensive captain his senior year.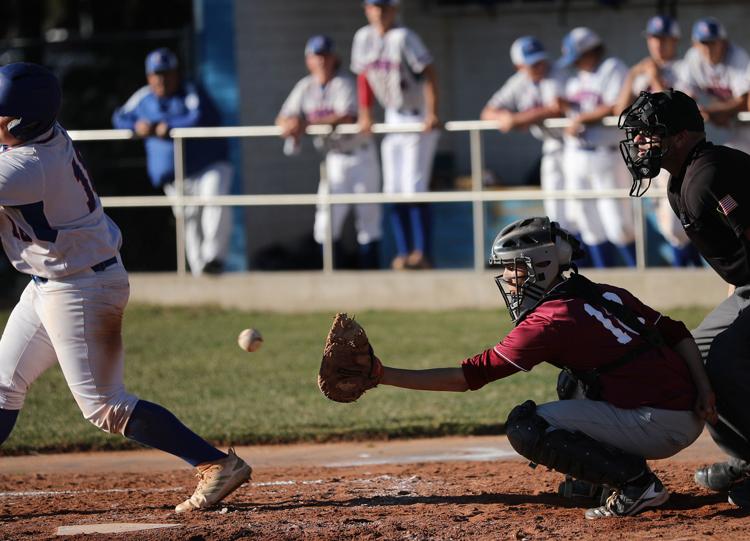 For his baseball career, Marquez had his most prolific hitting season during his junior campaign in which he hit for a .486 batting average, registered 36 hits and tallied in 23 RBIs.
Smith was a star for the Coconino Panthers in cross country, a key defender for the soccer team and a state champion in the 300-meter hurdles event -- which earned her the 2019 Arizona Daily Sun Girls Track Athlete and Field of the Year award this spring. Smith competed in the state cross country meet all four years and was a force at the state track and field meet her junior and senior years.
In her final outing at the state track and field meet, Smith was locked in a tight race that came down to a photo finish. She barely edged out her competitor to take her first-ever gold medal in the state track and field meet at the Division III level. Shortly after taking gold in the hurdles, she earned bronze in the 800m run.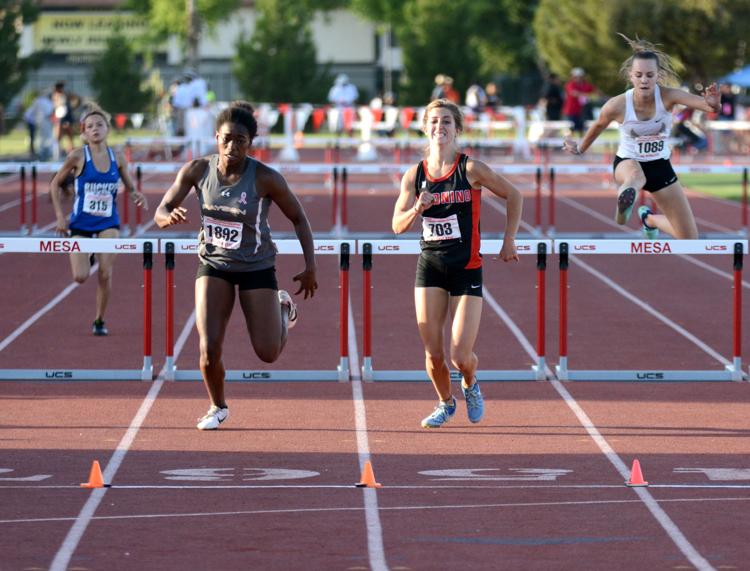 The award for Smith caps off a senior year that netted her plenty of hardware. She was also named a recipient of Flagcoco's annual Spirit Awards earlier this week.
NAZ Elite's Grayson Murphy was the guest speaker at the May 14 event at the Coconino Center of the Arts. She inspired the crowd with her personal experience as a multi-sport athlete who had never ran until she walked on for the Santa Clara cross country team her sophomore year.
Although Murphy now competes in running at an professional level, she credits her injury-free running career to her lifelong participation in multiple sports, including soccer, hiking, skiing, mountain biking, road biking, surfing and yoga.
Eight other athletes were honored as finalists for the awards including Northland Prep's Kate Bailey, Emma Blair and Fred Gooding, Coconino's Kenzie Palmer, Dawson Buckley, Ty Furr and Brennan Motes, and Flagstaff's Isabella Naughton.
To date, Flagstaff Sports Institute has provided local youth athletes with more than $7,000 in scholarships, educated more than 100 athletes in the Injury Prevention and Performance Enhancement training Program, provided ImPACT concussion tests free of charge to over 300 athletes and established Certified Athletic Training Programs at two local schools.