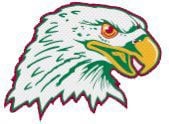 After a tough start to their Las Vegas trip, the Flagstaff girls basketball team pulled off a couple of tight victories to sit at 2-1 after three days of competing in the eighth annual Gator Winter Classic.
The Eagles started their stay in the tournament located in Henderson, Nevada, with a 46-9 loss against Spring Valley, draining just one 3-pointer in the defeat Thursday. Breonna Curtis had six points for Flagstaff, which had a scoreless second quarter.
But the shots from long range fell on Friday as Flagstaff edged Lathrop, 51-48, on a Emma Doskicz 3 late in the game. Doskicz, a senior, finished Friday's outing with a game-high 20 points, hitting four of her six total 3s in the fourth quarter.
You have free articles remaining.
Miyah Verse added 10 points against Lathrop for the Eagles, who entered halftime Friday facing a 30-20 deficit. Kaitlyn Davis tallied nine points and Gracelyn Nez had six.
Although Flagstaff had 12 total 3s against Lathrop, it went just 1 of 10 at the foul stripe.
Verse led the team to a 43-40 victory Saturday against West Anchorage, scoring 21 points and finishing 4 of 6 at the free-throw line. Flagstaff led 20-18 at the half. Mariah Myerson notched six points on two 3s and Doskicz contributed five points.
Flagstaff plays Monday at noon for a spot in the Diamond Bracket finals, which will also take place Monday.