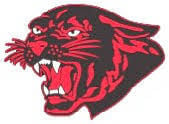 Coconino senior Pedro Billups led the Panthers at the Moon Valley Invitational over the weekend in Phoenix with a second-place finish for a team-high 48 points.
Wrestling at 120 pounds, Billups went 8-1 at the two-day invite, getting two victories by decision, three on forfeits and three on pins during his time on the mats. He was edged, 12-9, in the title round by Boulder Creek's Noah Kasprowicz.
You have free articles remaining.
Two finished in fifth place in their respective weight classes for Coconino, which scored 248 points for ninth place in the team standings. Sophomore Tony Hernandez, wrestling at 113 pounds, won his fifth-place match by a tight decision, 14-12, over Mountain Pointe's Jack Baker, earning 35 points for his team. Meanwhile, freshman Cooper French was fifth at 132 pounds, pinning his Flowing Wells opponent in four minutes in his final match of the invite.
French added 41 points, going 8-1 overall with four pins collected to go with three wins on forfeits and one decision. He pinned his last two opponents of the invite. Hernandez also went 8-1, receiving four forfeits along the way.
Panthers 106-pounder Anthony Escalera, also a freshman, took sixth place and provided his team 28 points. Heavyweight Tiberone Clarke came away with an eighth-place finish and recorded 21 points total for Coconino, and he had tallied two wins by fall before dropping his final three matches.
Coconino is scheduled to be back in action on Monday, Jan. 6, at Prescott for a multi-team meet.
Get local news delivered to your inbox!
Subscribe to our Daily Headlines newsletter.