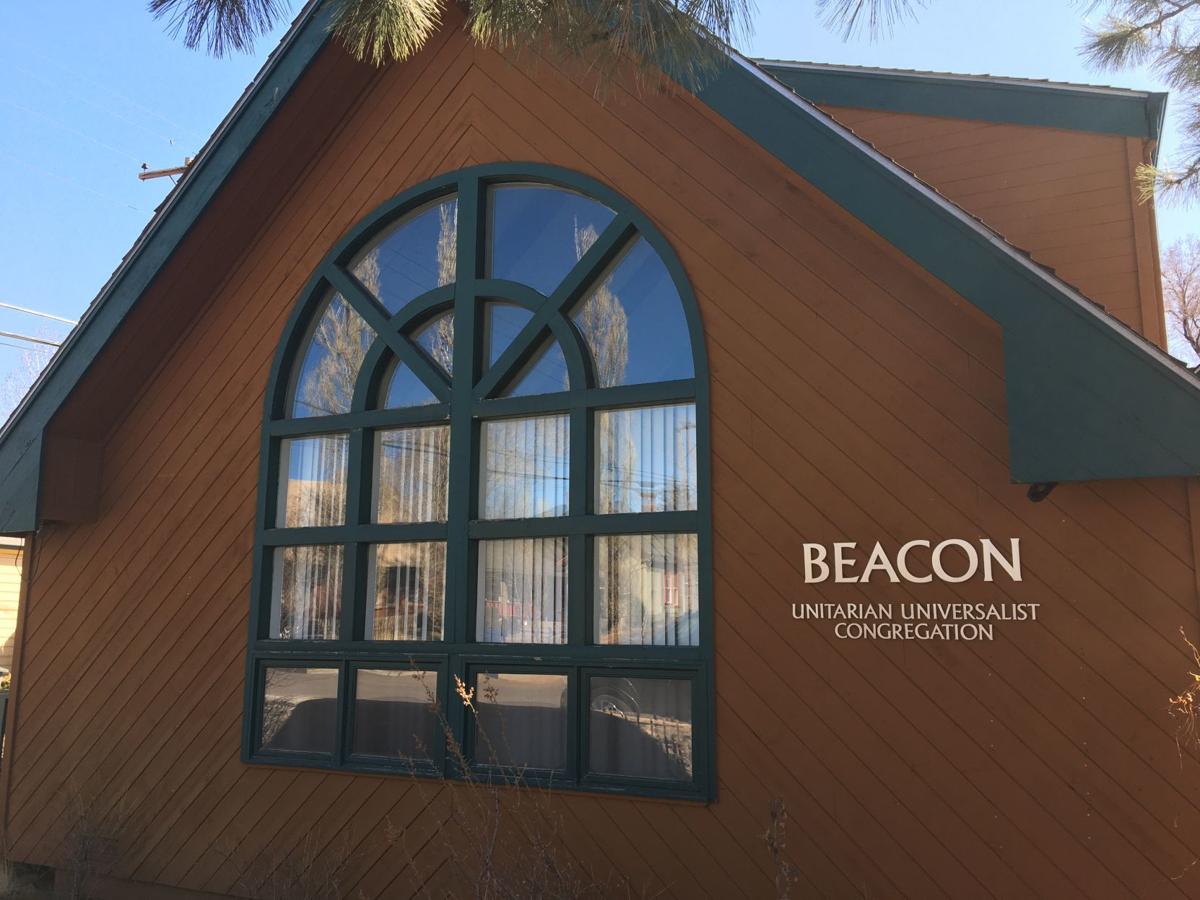 Much like the opposing sides of the national controversy over sexual education, Flagstaff's Beacon Unitarian Universalist Congregation's longtime youth sexuality education program has held firm.
In its current iteration, the courses have occurred annually for a decade. The courses cycle each year between different age groups from elementary through high school, connecting students with age-appropriate information and a group of peers.
"A lot of the safety nets and the fabric that I think held communities together, families together, life together, have really frayed," said Robin Landerman Zucker, interim minister at Beacon UU. "So it's my belief that, more than anything, young people need communities they can trust, that are safe, that will help them be in the world in a healthy and safe way."
Our Whole Lives (OWL) is a national program that was developed in the 1990s by the Unitarian Universalist Association and the United Church of Christ. It aims to help youth build healthy, positive relationships with themselves and others. Topics match those set in the National Sexuality Education Standards created by health and education professionals in 2011, including anatomy and physiology, puberty and adolescent development, identity, sexually transmitted infections, healthy relationships and personal safety.
This year, Beacon UU is offering OWL's middle school program. Sessions will begin next week.
There are four total sessions, which are led by trained facilitators, and parents are required to attend an orientation, which presents all the content that will be shared with the students, prior to enrolling their child.
Though the two founding denominations are more progressive than many other beliefs, the course is open to all seventh and eighth graders. OWL omits religious principals and addresses some sensitive topics not addressed in other sexuality courses, though, such as sexual orientation and contraception.
"I guess some people would call it radical," said Zucker, who has been ordained for 20 years. "I'd say that it's comprehensive and direct and honest. Maybe that's what's radical about it."
Zucker's children completed the OWL program when they were in middle school, a factor she attributes to the healthy relationships the two now have as adults.
Jenny Bales, 17, a senior at Flagstaff High School, took the course at Beacon UU when she was in eighth grade and said her biggest takeaways were about healthy relationships. As a high schooler, she says she has used this information every day.
"In any sex ed courses I had received in middle school, it was never about relationships. It was about 'Don't do anything because it's not a good idea,'" Bales said.
As a member of the LGBTQ community, she said she was pleased the program was more inclusive than those presented in her public schools.
Wendy Bruun, Bales' mother, is now a facilitator of the local program, and said she has seen her daughter use the knowledge in friendships and relationships.
"I think it's an opportunity for young people to be exposed to topics related to healthy sexuality and healthy relationships in a supportive environment from adults supporting them, but also from a peer group supporting them," Bruun said.
Content
OWL is comprised of various units including an introduction to sexuality, contemporary issues like social media and bullying, responsible sexual behavior and communicating about sexuality. The topics are addressed with detailed illustrations, hands-on activities and frequent discussions.
In one activity, students use play money in a "values auction" to bid on values that are most important to them, such as being a good friend, being popular, feeling safe in relationships and having a close relationship with family.
Bales said at the beginning of her OWL sessions, the group created guidelines on how to treat each other in order to make such activities comfortable and confidential.
"It's harder to be an adolescent now than in any time in history," said Andy Hogg, a psychologist and certified sex therapist who has practiced in Flagstaff for 16 years. "Kids have communication technology where they're communicating primarily with each other or communicating with media. It makes it harder for them to communicate with parents because kids now have their own world that they're trying not to let their parents know about."
Hogg is also one of the local facilitators trained to lead the OWL program, and has done so for the last 10 years. He said much of the OWL content relates to the social issues that arise during the middle school years and if these young teens are not taught about sexuality, they could be easily misinformed by pornography or the internet.
"We're not encouraging kids to go out and have sex. We're encouraging kids to have good information and sound decision making. We don't want kids to be pressured into anything," Hogg said, mirroring a concept within the OWL program stating it is healthier for young teens to postpone sexual intercourse.
"Most people learn sexuality by blind trial and error and it's easier to do education and prevention than it is to have everybody fumble through it by themselves," Hogg added.
Though OWL participants are given a significant amount of in-depth content in the sessions, Dee Wegwert, one of the local OWL coordinators, said the conversations should not stop when the sessions end.
"The philosophy of Our Whole Lives is that parents and guardians are the primary sexuality educators for their children and our program is designed to support parents and guardians in that effort," Wegwert said. "We hope that what we teach in the classes is a basis for a really healthy conversation at home. We do not intend to be a substitute for that conversation at home."
Values
Because the course was created by Unitarian Universalists, the program is grounded in the denomination's value-based beliefs, rather than in theology. Such beliefs include a search for truth, personal values, social justice and the worth of every person. Students are encouraged to share their existing values, religious or otherwise, throughout OWL as they work to develop an understanding of sensitive but valuable subjects.
"They're supposed to take away healthy self-esteem, healthy body image, an understanding of what constitutes a respectful, safe and healthy relationship," Zucker said. "It's about walking away with a real-world, healthy understanding of yourself as human, sexual being whose going to be in relationship with other human, sexual beings."