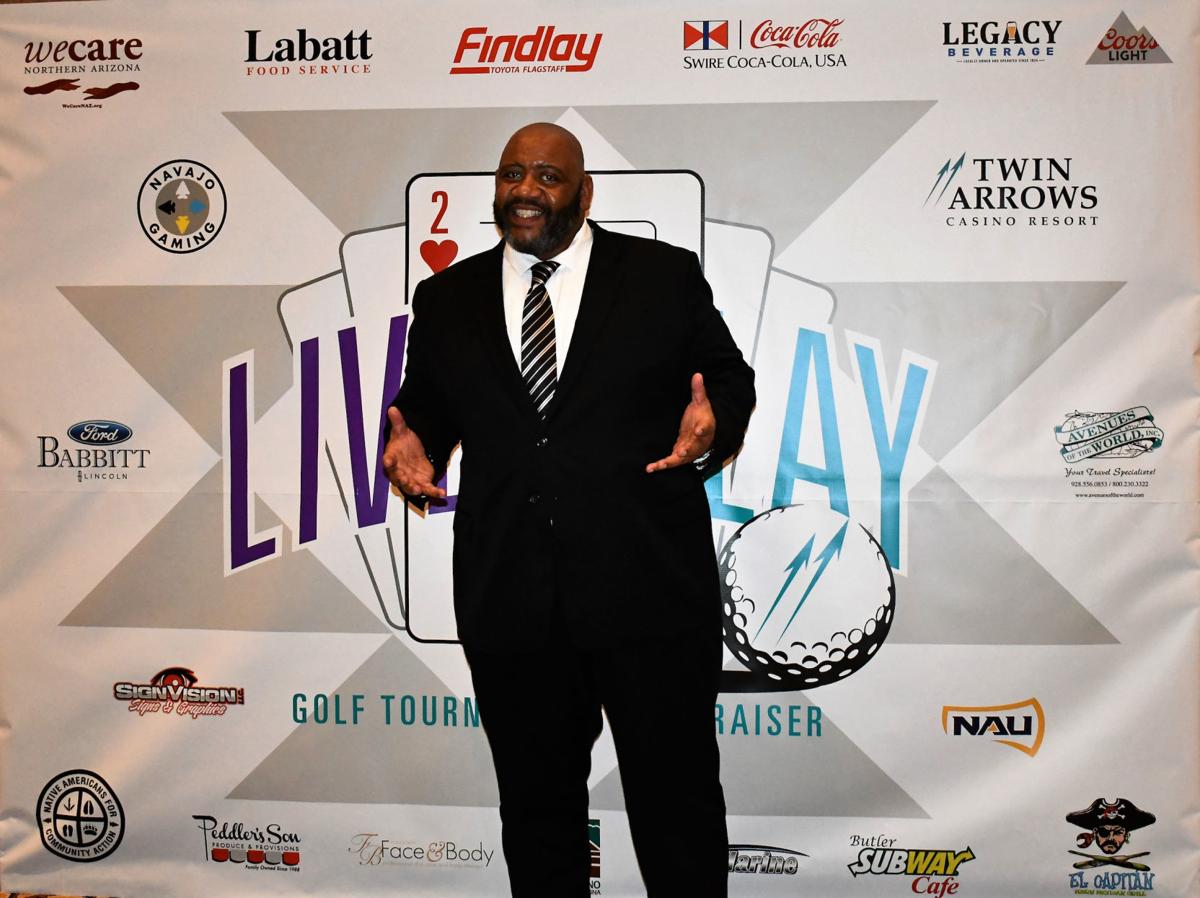 Northern Arizona community partners gathered for the first Live 2 Play FUNraiser September 19 and 20, an event that raised more than $55,000 for local suicide prevention efforts.
Suicide rates have doubled in recent years, the Coconino County Sheriff's Office reported, and calls for mental health and suicide-related issues increased by 140% from 2009 to 2017. Local initiatives like Stronger as One, which aims to train 50,000 people in Mental Health First Aid by 2023, and Live 2 Play are working to reduce these statistics.
"We hope to increase awareness, education, training and resources as we focus on making a positive difference in suicide prevention," said Brian Parrish, Interim CEO of Navajo Gaming.
The Live 2 Play fundraiser, hosted by Navajo Gaming, Native Americans for Community Action and We Care Northern Arizona Foundation, included a golf tournament, silent and live auctions, dinner and guest speaker Bubba Ganter, a Hollywood actor from Flagstaff and survivor of attempted suicide.
Ganter, a former Coconino High School football player, now works with We Care NAZ to share his story with local schools.
"Every day I strive to help someone else through depression or suicide attempts. As I talk with these kids, I break down. No kid should have to go through the thought of taking their life," Ganter said during his presentation.
Sponsors for the event included Twin Arrows Casino Resort, Swire Coca-Cola USA, Legacy Beverage, Labatt Food, NAU Athletics, Peddler's Son Produce, Sign Vision and Coconino County. All proceeds will benefit We Care NAZ and NACA's suicide prevention efforts.
Get local news delivered to your inbox!
Subscribe to our Daily Headlines newsletter.