Saving their ace turned out just how the the No. 4-seeded West Flagstaff Little League Pinstripe Diamondbacks wanted in Tuesday's 2019 Flagstaff Little League City Majors Tournament elimination game against the No. 5-seeded WFLL Purple Diamondbacks.
Pinstripe scored seven runs in the bottom of the first inning, capitalizing on fielding mistakes made by Purple, to jump out to an early 7-0 lead en route to a 12-2 run-rule win in five innings to knock out Purple.
"We feel good, we're confident. We've been winning a lot lately and we got a lot of pitching lined up for tomorrow," Pinstripe manager JP Dudine said. " … We were able to save our ace for tomorrow and Caleb (Begay) would do great, we got a lot of confidence in him."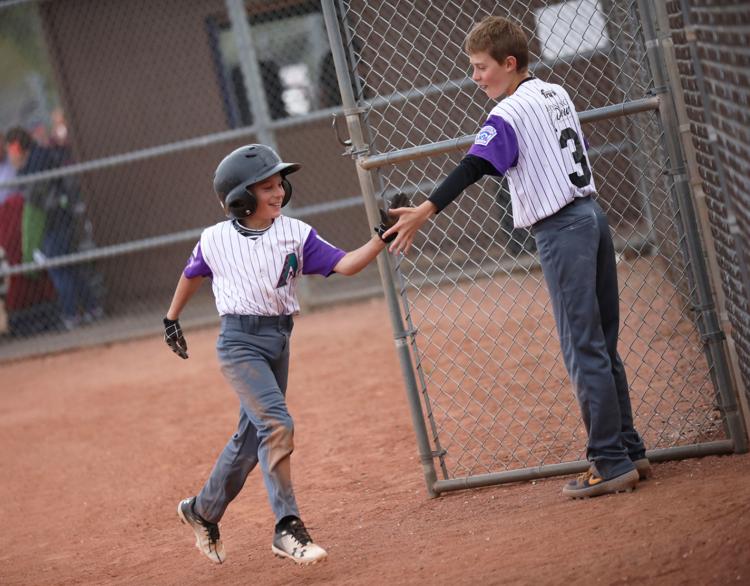 Pinstripe closed the game with solid back-to-back at-bats from Anthony Rosales and Emmanuel Bais.
The two brought in three runs to end the afternoon on Field Two of the Continental Little League Fields. Rosales started the flurry with a two-run grounder to push Pinstripe's lead to 11-2, and then Bais knocked a hard hit to the left-field fence, bringing in Rosales for the game-sealing run.
Bais ended the day 2 for 2 with a walk and an RBI. Rosales finished with the walkoff as his lone hit of the day.
Pinstripe rolled out Connor Smith in the first inning and later Begay halfway through the second inning on the mound. Begay pitched most of the game, allowing Smith a chance to rest up as his skipper had planned.
Smith allowed four hits and no runs while striking out two batters in his short time on the mound for Pinstripe and his teammate Begay allowed six hits and saw just two runs come in -- one earned.
Pinstripe consistently made plays in the field to keep Purple from gaining much momentum, turning one double play and catching a few baserunners on steal attempts.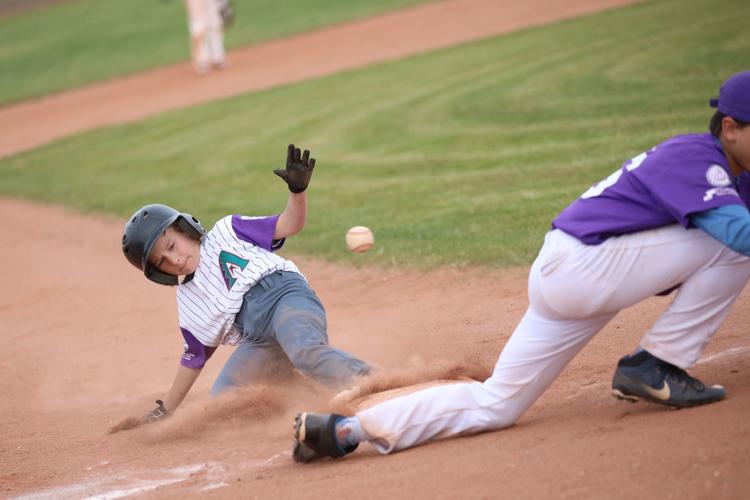 One major play that Pinstripe pulled was in the top of the fourth inning when catcher Elijah Boeck connected with Begay to tag out Purple's Connor Iniguez on an attempt to steal home.
"They've been great, the defense is good and that's been a major key to our success so far," Dudine said of his squad's fielding.
Pinstripe will take on the CLL Camo D-backs at 5 p.m. today in another must-win situation on Dawson Field.
WFLL GRAY 12, CLL GRAY 2
The No. 2-seeded WFLL Gray D-backs jumped out early against the No. 1-seeded CLL Gray D-backs Tuesday night to stay in the winners bracket of the majors tournament at Dawson Field.
Ayden Francom pitched the complete game for the win that took just four innings, as WFLL enacted the mercy rule in the top of the fourth when an error allowed Luke Holt to come home. WFLL scored four in the first frame and five in the second.
Francom added to his cause with a 1-for-3 day at the plate to go with a run scored and two RBIs. He gave up two earned runs on three hits, struck out eight batters and walked two.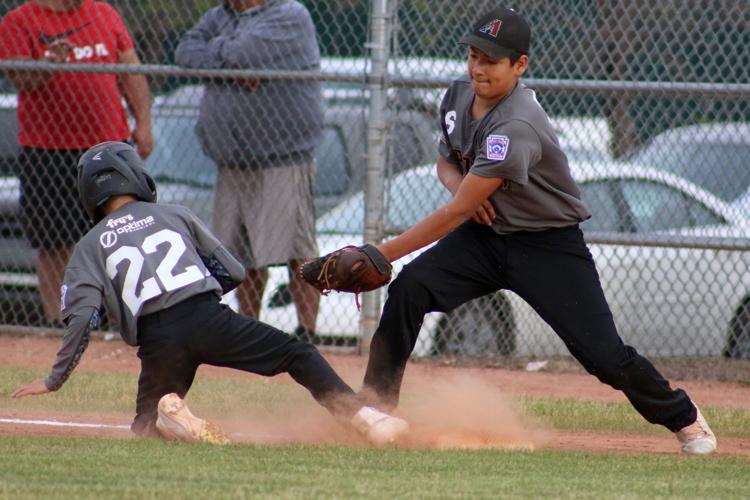 Francisco Avila's RBI double in the bottom of the first was the only damage that CLL inflicted on Francom, who settled down and went on to record five straight strikeouts.
Jake Hanely was 3 for 3 with two RBIs and as many runs scored, and Christian Welker scored twice, had an RBI on a hit for WFLL, who gets a day off after winning on back-to-back days over CLL ballclubs.
WFLL BLACK 7, CLL WHITE 2
William Carpenter pitched a solid complete game, and the WFLL No. 1 seed took command early and held on tight to open its run in the majors tournament on Tuesday, sending the CLL White D-backs to the losers bracket.
Carpenter allowed two earned runs on three hits and issued no walks for the WFLL Black D-backs, who will return to Dawson Field today to face WFLL Brick, the leagues third seed.
Corbin Derr got White on the scoreboard with a two-run home run in the top of the fourth with two outs, scoring Daniel Vander Valk.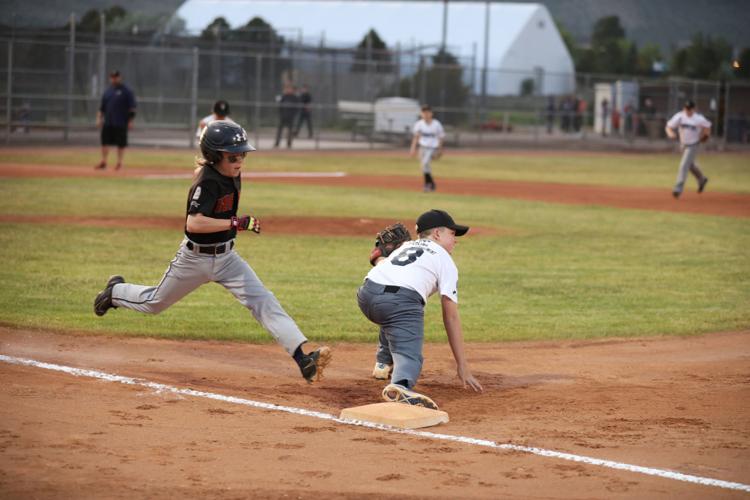 Carpenter sat down the side in order in the second and third innings, striking out the side in the latter. He had plenty of help, as Black scored four runs in the bottom of the second and tagged on three more in its  next offensive frame.
William Akens went 1 for 2 on a double that brought in two runs in the third for a 6-0 lead, and Drew Smith doubled Akens in for the 7-0 advantage.
White will face another CLL team today at 6 p.m on Field Team when it faces the CLL Red D-backs, the second seed of the league that's hosting this year's tourney.