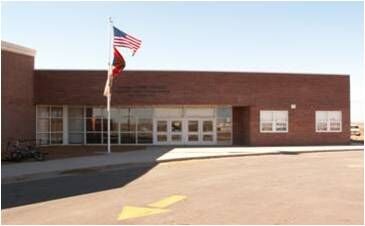 Leupp Elementary School will be returning to remote learning on Monday.
The news came from the Flagstaff Unified School District Thursday afternoon in response to a "direct notification from the Office of Navajo Nation President Jonathan Nez."
Last week, Nez extended a stay-at-home order for residents of the Navajo Nation, citing the threat of new variants of the COVID-19 virus that have been identified in northern Arizona and tribal communities.
"The stay-at-home order is reinstated to help lessen the spread of COVID-19 and the variants here on the Navajo Nation," Nez said last week in a statement.
Navajo roads also remain closed to visitors and tourists.
In posts to FUSD's website and social media, FUSD leaders said resources to support students during the period of remote learning will be prepared for students to take home on Friday.
There will also be no Safe Learning Center onsite services during the time this executive order is in effect.
Food service will return to the grab-and-go program operating on Monday, Wednesday and Friday at Leupp Elementary School from 8 a.m. to 1 p.m. Meals will include breakfast, lunch and supper at no cost.
Additionally, a bus stop food service for Bird Springs (10:25 to 11 a.m.) and Tolani Lake (11:30 a.m. to noon) will also be available.
This change only applies to students enrolled at Leupp Elementary School. FUSD students who live in the Navajo Nation but attend school in other Flagstaff Unified School District schools, however, may attend in-person learning, and bus services for those students will continue.
The move comes after FUSD returned to in-person schooling on March 22.
Since returning to in-person classes, there have been several instances when students, staff and even entire classes have had to quarantine after an exposure to a COVID-19 positive individual. For example, a class at Marshall Elementary School was quarantined less than a week after returning to in-person instruction. Then the next week, an exposure at Sechrist Elementary School led to yet another round of quarantines.
Adrian Skabelund can be reached by phone at (928) 556-2261, by email at askabelund@azdailysun.com or on Twitter at @AdrianSkabelund.