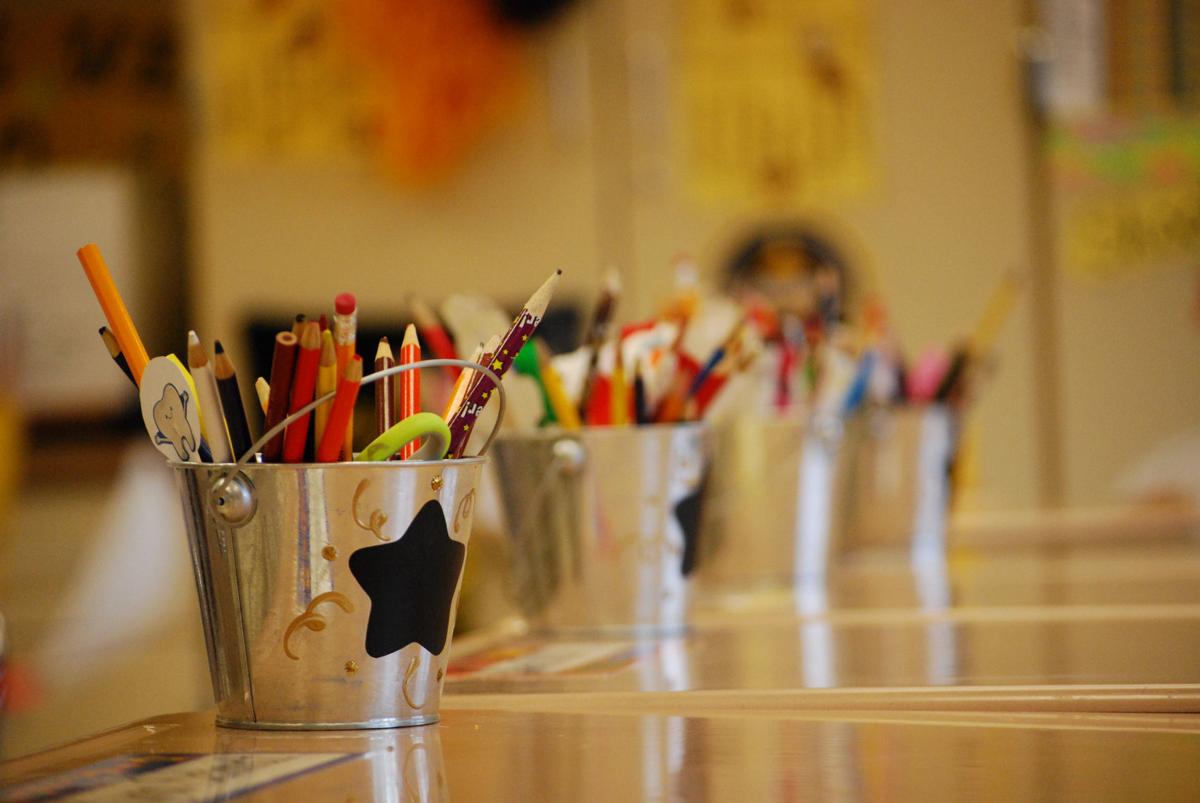 An alliance between education and community leaders in the city is aiming to extend collaboration to help Flagstaff attain a world-class education system.
LAUNCH Flagstaff, which stands for Learn, Advocate, Unite, Network, Contribute, Help, announced its official kickoff last year after years of research and meetings designed to determine the educational needs of the city.
Paul Kulpinski, a former Flagstaff Unified School District governing board member and the Partnership Director of Launch Flagstaff, said the idea came about when then-Coconino County Superintendent of Schools Robert Kelty commissioned a study of the quality of education in the county about four years ago. After the report was released, Kulpinski said stakeholders convened to form the Flagstaff Commission on Excellence in Education, which determined outcomes that would improve education in the city. The group was later refined and rebranded as Launch Flagstaff.
Those involved in Launch have identified five outcomes that will be the focus of discussion for the entire committee and separate subcommittees. The outcomes defined are kindergarten readiness, third-grade reading proficiency, eighth-grade math proficiency, increased high school graduation rate and increased enrollment in postsecondary education.
Kulpinski said the group plans to tackle these issues through the framework of "collective impact." The group does not plan to start a new program or service, but instead harness the programs that already exist in various institutions in the city and increase their efficacy and accountability, Kulpinski said.
"We want to identify what's already working and become more intentional in what we're doing," Kulpinski said. "We want to align organizations to focus on the greatest expertise around each outcome, and it may require some to step up the work they're already doing, or others to let go of something where someone else might be stronger."
Kulpinski said Launch brings a variety of stakeholders to the table for formal discussion and to share ideas and practices. Those groups include Northern Arizona University, Coconino Community College, STEM City, the Greater Flagstaff Chamber of Commerce, Flagstaff Unified School District and dozens of others. Launch falls under the leadership of United Way of Northern Arizona.
In the short term, Kulpinski said he would like to continue to bring stakeholders to the table and grow the organization's leadership team. He said he also plans to continue to communicate with the community to facilitate conversations about Launch and about education in Flagstaff.
A long-term effort
Kulpinski said the group and partner organizations cannot expect to see much improvement in the learning outcomes immediately. In fact, he said it could take between 10 to 15 years before the efforts become sustainable.
"We give (partner organizations) the reminder that this is a lifelong effort," Kulpinski said. "This is a change in culture and a new way of thinking. We want to emphasize the small successes in the community."
Robert Kelty, who was the county superintendent who commissioned the study and is now the principal of Puente de Hozho Elementary School and a member of the leadership team for Launch, said the idea behind the study was to shine a light on where achievement gaps occur in education, and see what could be done to change it.
Kelty said the report spurred the conversation and the coalition's meetings, which were made up of an all-volunteer group until Kulpinski was hired. 
"We created a commission to build consensus on how to work together and really move that needle for the kids," Kelty said.
Kelty said the structure of Launch and the model of collective impact is new in Flagstaff, especially in the realm of education.
"I think we're doing something pretty neat," Kelty said. "We want to articulate what does world-class education mean for us, and how we support families and students."
Kelty said at its simplest form the group is a partnership of people looking to improve lives of children and families.
"We are a coalition of community stewards trying to increase the educational outcomes of all of our kiddos," Kelty said.
Renee Fauset, the director of Mountain School and one of the partners of Launch, said she got involved when the original commission reached out to her to compare district and charter schools to see where Flagstaff was in general in terms of education.
"I have always wanted to do a good job in assessing kindergarten readiness," Fauset said. "Now, with Launch, we are working on coming up with a common definition for what it means to be ready for kindergarten."
Fauset said her subcommittee includes NAU professors, teachers, parents and people who work with children from birth to age 5.
"It's already been a really gratifying experience," Fauset said. It's not very fast work -- we talk, sometimes very deeply, to find strategies."
Fauset said Launch's approach is a different mindset than her role as school director, and said with Launch, she is working not just for Mountain School, but for all students in Flagstaff.
Working with Launch will be continuous, Fauset said, and said she and others in the group want to work to continually improve on past successes.
"There are so many ends to tie up and so many questions to ask," she said.
Consistency in Flagstaff
Fauset said her group has been able to come to a consensus definition for kindergarten readiness, and it will now work to narrow the tools used so there is continuity throughout the city.
"When people come together and have common goals and challenges and they discuss it, great things can happen," she said.
Launch will facilitate conversations and partnerships between the partner organizations with the goal of improving education citywide, regardless of what school a person attends. Kulpinski said the group is taking a "cradle to career" approach, wanting to better the quality of education before children even start school, to ensuring a person has the tools and education they need to succeed in a career.
Part of the collaborative effort includes data collection and finding common measurements to gauge how well the efforts are working, Kulpinski said.
Kulpinski said the group is not lobbying politically now, but said they are in alignment with other groups that are politically active, and Launch does support political messages from those groups that affect the five defined outcomes.
Kulpinski said Launch is the first formal education partnership of its kind in the city, and said there was not a longstanding formal partnership between many of the various organizations involved before Launch.
"In the past, what's tended to happen is people find information and then hold it to themselves or their organization," Kulpinski said. "The idea here is to share that information so the community benefits."
The group hopes to have initiatives and strategies defined for its first two outcomes, kindergarten readiness and increased postsecondary enrollment, by the end of 2017. Then, the group will add two more outcomes with subcommittees until the organization is working with all five defined outcomes.