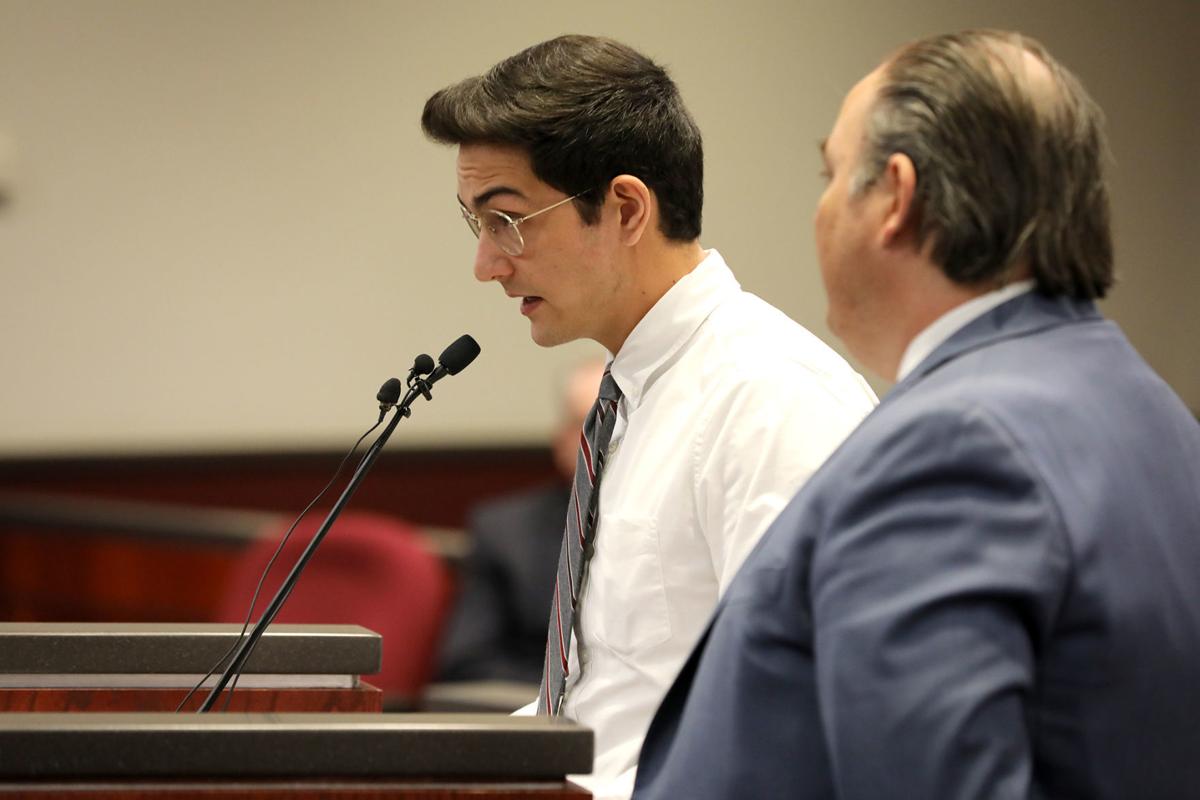 After four and a half years, Steven Jones will be sentenced on Tuesday after pleading guilty to committing manslaughter and aggravated assault.
Jones, who has already started serving his time in in county jail, will be facing anywhere from five to 10 years in prison after pleading guilty to manslaughter, as well as three counts of aggravated assault. Judge Dan Slayton will spend Tuesday listening to pleas from lawyers and people in the courtroom who will all attempt to convince Slayton to act with restraint or hand Jones the maximum sentence. The final decision will mark an end to the court case of the NAU shooting.
Prosecutors argued on the night of the shooting Jones ran to his car to grab his gun after he was punched, and said he acted like an assassin as he shot four students on NAU's campus. The defense team argued he was acting in defense of himself and others, as he believed he was in fear for his life. Jones' plea deal for the crimes followed a mistrial in 2017.
When sentencing a defendant, normally the hearings will last longer or shorter depending on the impact, seriousness of the crime, and attention the case has received. Many sentencings last between an hour to two hours.
The case of the NAU shooting is scheduled to last all day, with each side given four hours to present their case.
On the Friday before the sentencing hearing, 21 people filed letters to Slayton on behalf of the victims asking for maximum sentence, while 37 wrote statements in support of Jones. In order to stop any attempts to draw out the case, Slayton has ordered that people do not reread their letters in the courtroom if they filed them before the sentencing hearing.
Both sides have opportunities to file more letters until the day of the hearing.
Throughout those eight hours, the court will be made clearly aware of the impact the case has had on many of the people involved. Jones, his family, victims, their families and witnesses will have the opportunity to share how the actions Jones took on Oct. 9, 2015 have impacted their lives.
But whether to act in aggravation or mitigation solely depends on on the judge.
Before sentencing
You have free articles remaining.
Jones has currently waived an order to share his perspectives about the case, and has also declined to provide background information on his upbringing to the Coconino County Adult Probation Department.
Slayton objected to the defense's decision, filing a statement on Friday to remind Jones and his lawyers how important that information is for him as he considers how severely Jones should be sentenced.
"This Court gives notice to the defense that the personal information that normally would have been provided in the presentence report is extremely important in this Court's ability to reach a fair and just decision," Slayton wrote in a signed statement.
Slayton acknowledged the defendant's ability to exercise discretion, and refrain from filing any documents. Jones has until the day before the sentencing hearing to get that information to the court.
The victims' have filed documents by the end of the week, including many statements from those included in the case.
Those documents show that every day since the shooting, living with physical scars has been difficult for the three surviving victims.
They explained their ongoing fight to understand and live with the effects of their injuries. They all cite the pain of losing their friend Colin Brough who was killed in the shooting. All three pushed Slayton to deliver a maximum 10-year sentence for Jones.
Nicholas Piring made a point to cite the death of another NAU student who was not a named victim of the case, Nick Acevedo, who witnessed the shooting, and who died by suicide in 2018. Acevedo's mother said later that year the shooting of his friends had weighed heavy on her son.
Kyle Zientek has asked for no restitution payments, while Nick Prato has requested restitution. Court documents did not explain Piring's position.
Doug Brough, Colin Brough's father and victim in the case under Arizona state law, said they aren't requesting any restitution.
In his letter, he explained his attempts to grapple with his son's death, while focusing his statement to Slayton on what was taken from his son — from seeing his brothers grow old, to getting married or seeing his friends' weddings, and succeeding in a business career.