In just four short years, Flagstaff native Mia Armstrong, 21, has already achieved her goal of traveling far from home to experience and write about people from across the world.
"In Flagstaff I found that people are really friendly and kind to each other. It's a really warm place to grow up in and I think that's something that I try to carry with me to different places," she said.
Armstrong was born in Flagstaff and graduated from Basis before attending Arizona State University in the fall of 2015. She is currently in New York City, where she has an internship at the Marshall Project, a nonprofit online news organization focusing on the U.S. criminal justice system.
Before graduating in May with degrees in global studies and journalism, Armstrong studied abroad in Mexico and China and was an intern at the U.S. Embassy in Madrid, Spain. She made additional trips to Mexico for her work in the ASU President's Office to develop partnerships with Mexican universities and civil societies.
Last month, she also traveled to Paraguay and Guatemala as the winner of New York Times columnist Nicholas Kristof's 2019 "win a trip" contest. During the trip, she interviewed locals and wrote four articles for the New York Times.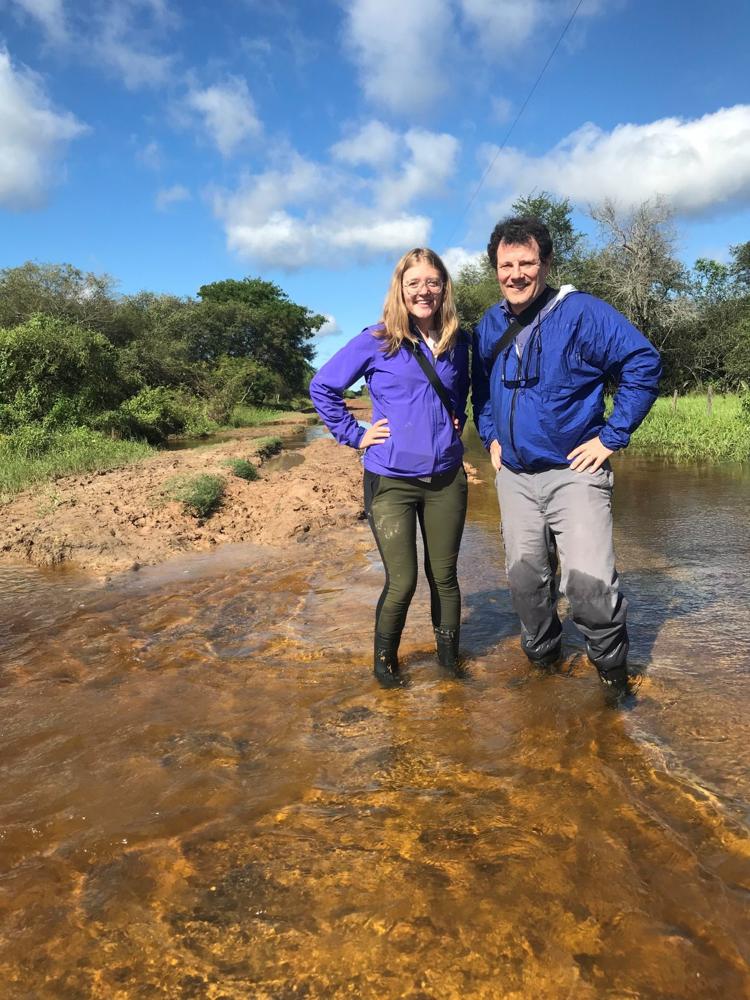 Though her resume is already packed, her international career is just getting started.
Armstrong's next adventure will take her back to Mexico, not as a college student, but as a Fulbright Scholar.
During the 2019-20 school year, Armstrong will work as an English teaching assistant funded by this initiative, a prestigious international exchange program sponsored by the U.S. State Department.
Though Armstrong is still awaiting placement, she knows she will be spending half of her work week teaching English and the other half working to create a community-based storytelling project to represent the people she meets.
"I think a lot of times the news that we see in the U.S. about Mexico is either very negative or very political, so the goal for me with this project is to do profiles of community members to create an archive of a moment in time," she said.
Following the end of this assignment, she hopes to become a reporter for issues between the U.S. and Mexico.
Armstrong remains eager to tell these stories, despite the challenges she has faced during her travels so far. One of her most memorable experiences studying abroad was also the most tragic.
She was living and studying in Mexico City when the 7.1 magnitude earthquake of September 2017 demolished much of the city, including the university where she was studying.
Campus buildings were unusable for the rest of the semester, so students had to meet in tents on the school's football field or at nearby universities early in the morning or late at night to finish their classes.
Within days of the earthquake, Armstrong visited three hospitals to try to donate blood, but none of them could accept it because their banks were full.
"It was a horrific day and tragic loss for the entire country. For me, it was really powerful to see the city and the country come together to help other people," she said. "Having that experience helped cement the connection that I feel with the country and its people and that was one of the many reasons I wanted to go back."
Her recent trip with Kristof also brought a unique set of challenges – and rewards – that she faced firsthand and through the stories of the people she met.
During the eight total days that the two journalists spent traveling around Paraguay and Guatemala, their car was often detained, whether by muddy roads or blockades during protests, giving Armstrong the chance to experience the conditions of these two countries and the lifestyles of the people living there.
"It was eight days of nonstop reporting and hearing some really, really hard stories about things like malnutrition and girls who weren't able to finish their schooling. I feel like I grew a lot as a human being seeing those hard things, but we also just met a lot of really incredible people and saw a lot of hope," she said.
Armstrong said she originally chose a degree in global studies because growing up in Flagstaff gave her this desire to experience diverse people and cultures. She stumbled upon journalism later, when she realized the materials she was studying in classes were often created by journalists.
"Through journalism, I've definitely discovered a passion for getting to do the thing that interested me in global studies in the first place, which is going to different places, meeting different people and being able to tell their stories in some way," she said.