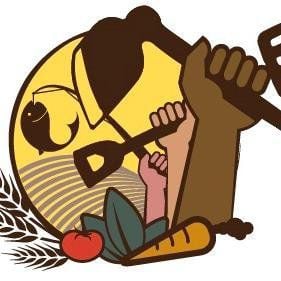 The U.S. Food Sovereignty Alliance (USFSA) honored Black Mesa Water Coalition (based in Flagstaff) and Organización Boricuá de Agricultura Ecológica de Puerto Rico on Sunday at the tenth annual Food Sovereignty Prize ceremony on Lummi and Nooksack land in Coast Salish Territory, in the city now called Bellingham, Washington.
Black Mesa Water Coalition was awarded the prize for restoring indigenous food sovereignty and uplifting youth leaders among Navajo and Hopi communities. Organización Boricuá de Agricultura Ecológica de Puerto Rico, the international honoree, was recognized particularly for mobilizing Food Sovereignty Brigades to assist farmers recover in the aftermath of Hurricane Maria.
You have free articles remaining.
Presented as an alternative to the World Food Prize, the Food Sovereignty Prize honors steadfast commitment of food sovereignty. Social movements, community organizations, and activists around the world recognize the importance of the prize.
"These grassroots organizations demonstrate how frontline communities most affected by social and ecological crises are the ones with solutions to society's most pressing problems," said Doria Robinson, coordinator of the Western Region of the US Food Sovereignty Alliance
Black Mesa Water Coalition utilizes green economic development and other diverse strategies, rooted in indigenous knowledge, to address issues of poverty, hunger, and environmental injustices driven by extractive industries and centuries of colonialism.
"We need to notify humanity that we need to drastically change the way we do things, especially getting away from fossil fuels, and the food system is one way to begin that transition,"  said Roberto Nutlouis of the coalition.