Steve Kenyon stood next to the multi-pronged, shaggy barked stump of a juniper tree. The tree had clearly been cut down with a chainsaw not long ago, its branches scattered nearby.
From where he stood, Kenyon began to point out other juniper stumps as well.
"There's one right there, right there, right there and right there," he said as he turned in a circle.
In this stretch of juniper-dominated woodland north of Townsend-Winona Road and southeast of Leupp Road, Kenyon has noted dozens of trees that have been cut down. 
"Every single tiny road you can see, they've been cutting," Kenyon said. "It's pretty sad what they do."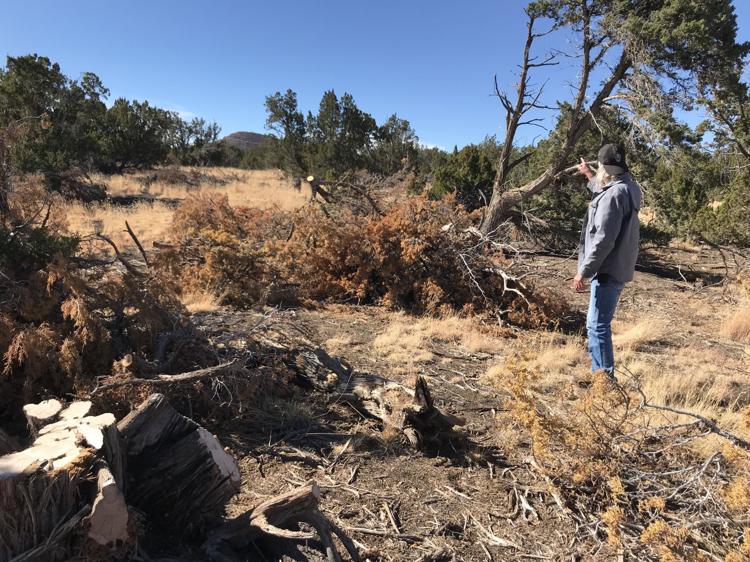 The trees are on the Coconino National Forest and are being cut illegally, according to Forest Service officials. The agency's law enforcement arm has initiated an investigation.
With only limited exceptions, the Forest Service issues permits for the cutting of down and dead wood, including junipers, not live trees.
Whether legally harvested or not, there appears to be a steady demand for juniper locally because trucks loaded with the logs are a frequent sight at gas stations and intersections east of town, Kenyon said.
One juniper-filled truck was parked at the corner of Silver Saddle Road and Highway 89 last week. When contacted by phone, the man selling the wood, who only gave his first name of Antonio, said he collects only dead wood from a location near Winslow. It's hard work, he said, and his going rate is $440 per load.
The likely destination for the logs is wood-burning stoves in the area. Dave Huffman, who studies pinyon-juniper ecosystems with the Ecological Restoration Institute at Northern Arizona University, said juniper is good for burning given its high density and high heat output.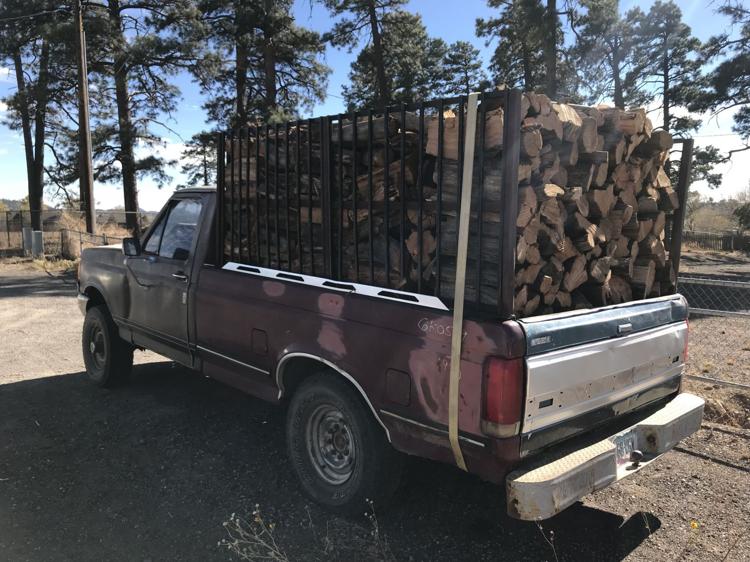 SAWED OFF
Kenyon lives in the Townsend-Winona area and often goes out for drives on the dirt roads east of Doney Park. It was about three months ago that he first took note of the juniper stumps. As he kept driving, he noticed more and more.
Since then, Kenyon estimated he has spent 40 hours bumping along forest roads in his old brown and yellow Chevy truck, looking for evidence of illegal juniper cutting and trying to track down the people doing it.
People seem to come in, choose the biggest trees, then go only for the trunks, leaving piles of branches and other usable wood in their wake, he said. It's not clear-cutting, as most stumps are surrounded by living trees the cutters left alone.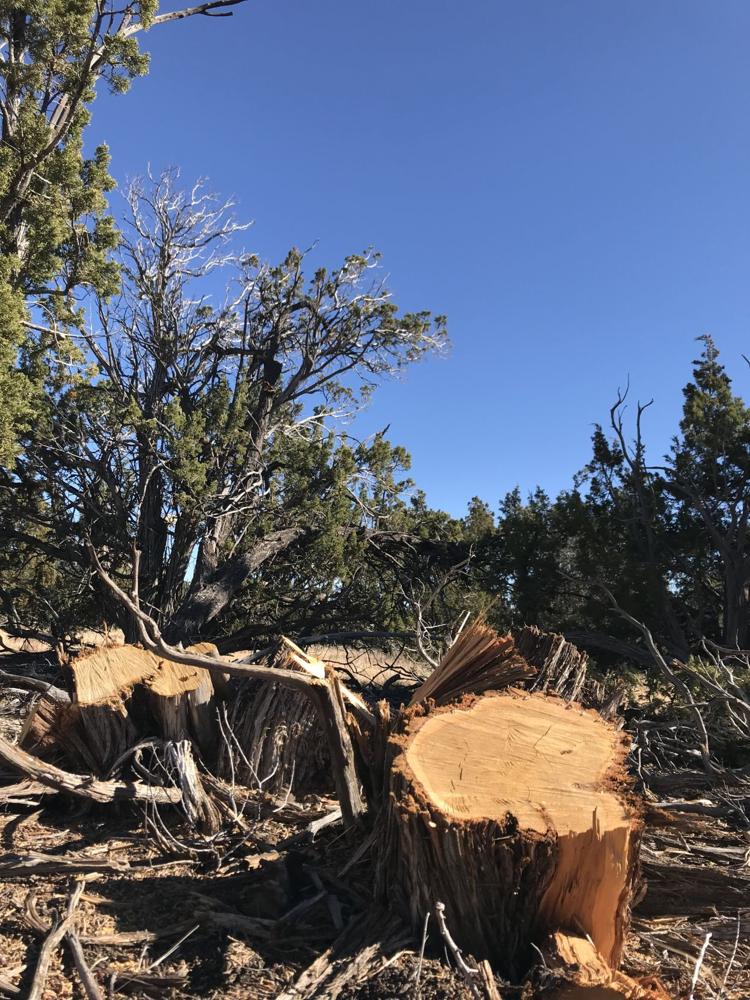 Some of the trees Kenyon pointed out last week were cut so recently that resin was still oozing from their trunks and sawdust still covered the ground around them. Others looked as if they had been cut years or even decades ago. Several trees were still standing but had big chunks of their trunks chainsawed off, like delimbed figures. 
Some of the bigger trunks Kenyon pointed out belonged to trees that could have been hundreds of years old. Huffman said an NAU student's recent study found that juniper trees with trunks 30 inches in diameter were more than 200 years old.
ENFORCEMENT
Kenyon doubts the Forest Service will be able to do much to stop the illegal cutting, given its limited staffing — he has called the agency five times about the problem and hadn't spoken to a law enforcement officer as of Friday.
Instead, Kenyon hopes to inspire private citizens, or maybe a local volunteer organization, to begin patrolling the area more in hopes of deterring people from illegally logging the juniper trees.
He has been writing down license plate numbers of drivers he sees cutting.
The Forest Service is investigating significant green fuel wood theft in multiple locations in Flagstaff, as well as in the areas of Forest Lakes and Lakeside, according to spokesman George Jozens.
Over the past three years, the Coconino has issued 36 warning notices, filed 215 incident reports, registered 15 mandatory court appearances and required 87 collateral forfeitures of a $250 fine for illegally cutting timber on the forest, Jozens wrote in an email.
In the past two weeks alone, Forest Service Law Enforcement have issued 11 citations of the wood-cutting regulation and seized a chainsaw and a cord of green juniper wood, Jozens wrote.
A violation of the Forest Service regulation is considered a misdemeanor with fines from $280 up to $5,000 and/or six months in jail.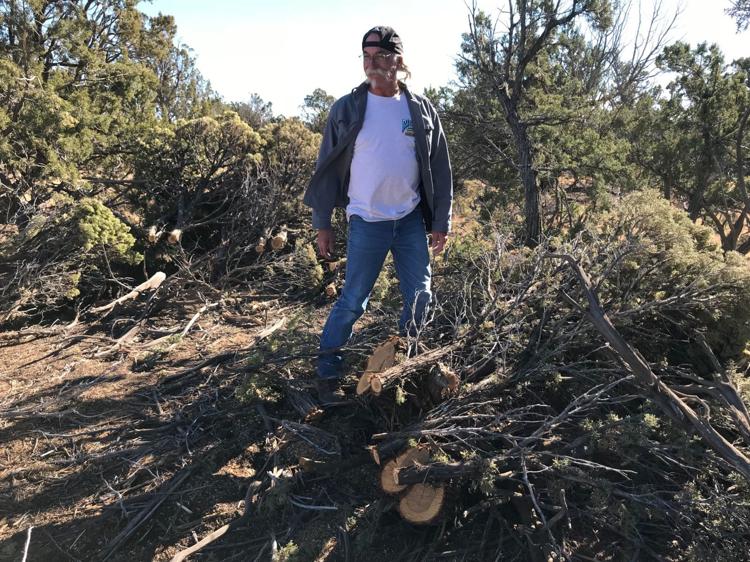 "The public involvement has been a key factor in successful prosecution of fuelwood cases," Jozens wrote. The Flagstaff Ranger District, which oversees the area of the forest around Townsend-Winona and encompasses nearly 850,000 acres, has between one and four law enforcement officers on duty at a time, he wrote.
GOOD FOR THE FOREST?
Cutting down the oldest, biggest trees isn't doing any favors to the ecosystem in areas that are juniper-dominated woodlands, Huffman said. Removing large, old trees in landscapes where junipers have persisted long term "is not consistent with a conservation-type approach," Huffman said.
In some cases, restoration projects do call for removing juniper and pinyon trees in areas where they have encroached on historic grasslands, but in those cases it's smaller trees that are being taken out, he said.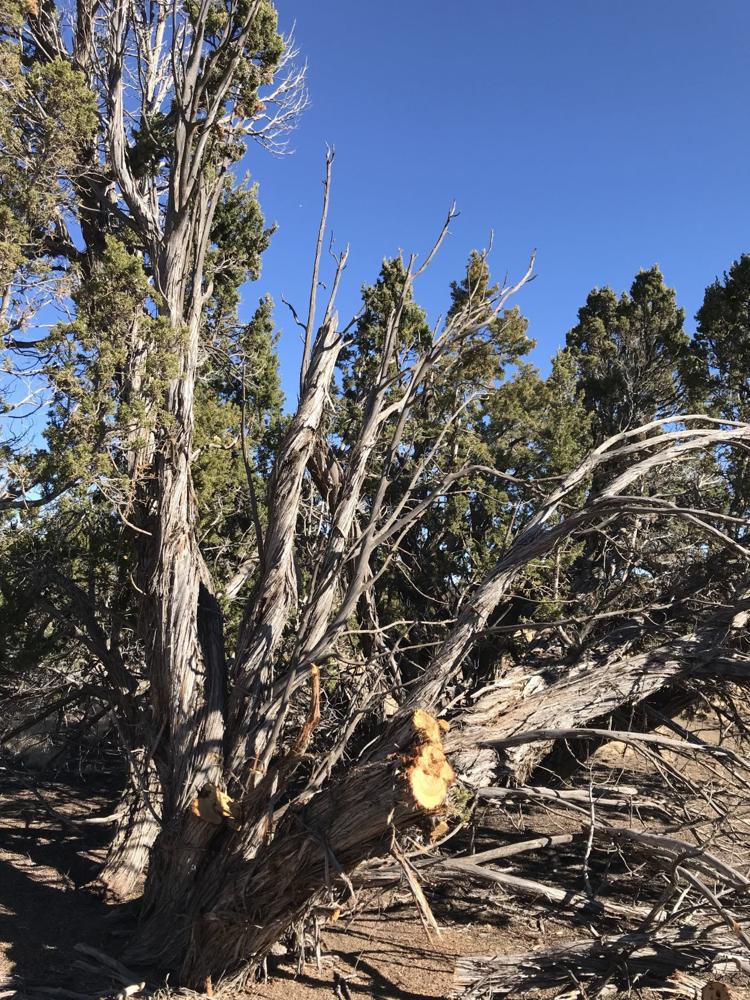 Dead juniper trees are really hard to find, so people abiding by the Forest Service's regulations on wood collection have a tough task, Huffman said.
"They are hardy trees," he said. "You can have a juniper tree with just a few strips of live bark and still have a live tree that will hang on for years and years."