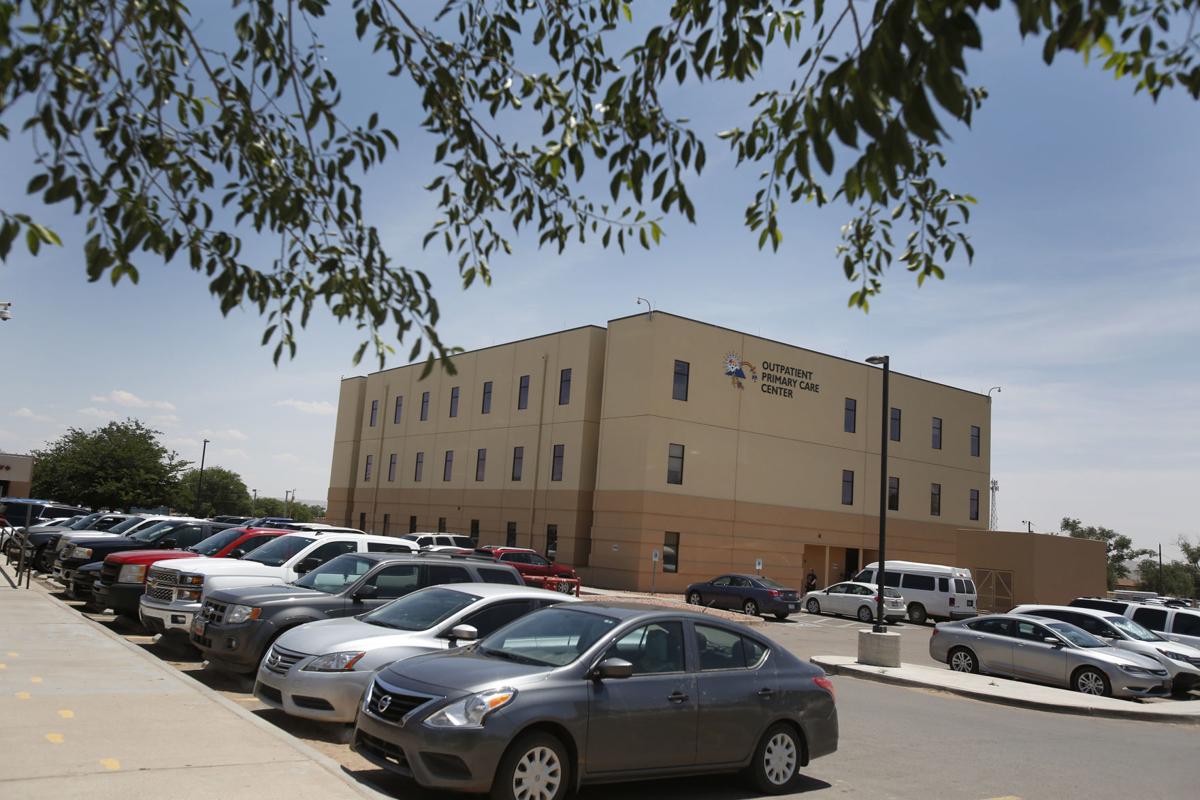 When Dr. Frank Dalinchow was a teenager, he spent a summer traveling throughout the Navajo Nation and Hopi Reservation, where he was first introduced to the people and traditions there.
Witnessing a Hopi snake dance to help bring in the rain left an impression to last through the years.
"It was a really hot, dry, dusty day when the dance started and at the end the dance, it was just pouring rain. I remember that smell, when the rain falls in the desert," Dalinchow said.
After nearly 20 years at the Tuba City Regional Health Care Corp., Dalinchow, among innumerable others, has now helped to bring a relief much like late summer rains to the reservation – cancer treatment.
After more than two years of active development, the Specialty Care Center saw its first patient in May. The center provides chemotherapy and screenings, as well as translators, traditional healers and the Hope House, a space for those affected by cancer to receive free support.
Dalinchow began working as a physician at the Tuba City hospital in 2000. As years went by, he noticed more and more cases of advanced cancer in his patients, who then had to travel an average of 175 miles one way to access chemotherapy in Flagstaff.
Dalinchow said the top cancers faced by his Navajo and Hopi patients are prostate and breast cancer, which are seen up to seven times more often in this demographic than in other Americans, possibly because of contamination from nearby uranium mines.
Many patients refused to travel to seek cancer care because of the burden it would place on their families, who would have to pay for gas to drive them to Flagstaff and translate doctors' diagnoses once they were there.
"I think it's a tremendous psychological burden to put on a person to translate these difficult issues to their loved ones," Dalinchow said.
A patient with kidney cancer once told him, "I'm just not going to do that to my family. I'd rather go home and die."
In response, Dalinchow decided to return to school in Maryland to study hematology and oncology, like his wife, Dr. Johanna DiMento, who works with him in Tuba City.
"I love taking care of people in rural settings. I hate the idea of patients having to travel so far to get care; it's Flagstaff but it might as well be another country," DiMento said.
When they returned from Maryland, the two joined Lynette Bonar, CEO of the Tuba City Regional Health Care Corp., to share this need for more localized cancer treatment with the Indian Health Service and other national partners.
"It's really been her vision to bring cancer treatment to the reservation and she knew this is something Frank and I have wanted to do forever. No one else, over all these decades, has pushed to make it so, and she has," DiMento said.
The efforts required the help of more than just local advocates, though, so hospital representatives approached another couple, Brandy and Jeff Tomhave, attorneys based in Baltimore, Maryland who have advocated for funding for the Tuba City care center in Washington, D.C., for more than a decade.
This particular endeavor was different from their previous work, though, because it required new connections to get the idea off the ground and make it sustainable.
"We learned we were trying to advocate for an issue nobody knew existed. We had to back way up and do a lot of educating because if nobody knows your story, they can't possibly help you. Our job was to tell the story," said Brandy, an enrolled tribal member with the Choctaw Nation in Oklahoma.
Seeking funding everywhere, the couple even had a billboard put up alongside Interstate 40 last year to advertise the hospital's GoFundMe campaign.
They also forged a partnership with the Cancer Support Community, a national network of nonprofit cancer support centers, while attending the Obama administration's Cancer Moonshot Summit.
Brandy said she tackled Kim Thiboldeaux, CEO of the Cancer Support Community, to ask if she was aware that there were no cancer treatment centers on any American Indian reservation.
"She thought I was crazy, so she charged her staff with researching whether or not that was true and they were shocked to find out I was telling the truth," Brandy said.
Tuba City and the Cancer Support Community have been linked ever since, with Thiboldeaux introducing it to grants and other sources of funding. The organization also runs the new Hope House.
Though the Specialty Care Center is now open and has been seeing up to ten patients each week, the work of these two husband-and-wife teams is far from over.
Some cancer patients still have to travel to Flagstaff and even Phoenix for treatment of rarer cancers; however, Dalinchow and DiMento hope to help transfer the patients who are still traveling to Flagstaff for chemotherapy to the new center and begin their own radiation oncology services within the next few years.
A specialized pharmacy is also in the works and should be completed soon.
"We want to be a center that treats all cancers that are appropriate for a community setting. All the common cancers are things we can easily handle here," Dalinchow said.
Get local news delivered to your inbox!
Subscribe to our Daily Headlines newsletter.