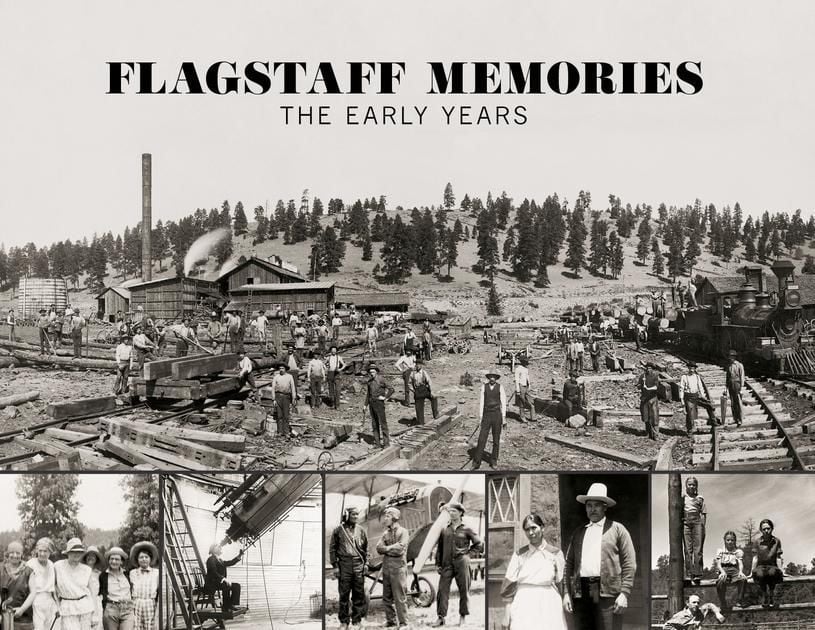 125 years ago
1896: United States Deputy Marshal Frank Morrell was in town on Thursday summoning Grand and Trial jurors.
Mr. Issac N. Pratt, business manager for comedian Ezra Kendall, was here on Wednesday concerning arrangements for the appearance of his well-known attraction, "A Pair of Kids," at Babbitt's Hall.
Send your address to H. E. Bucklen & Co. Chicago and get a free sample box of Dr. King's New Life Pills. A free trial will convince you of their merits. These pills are easy in action and are particularly effective in action, and are a sure cure of constipation and sick headache. For malaria and liver trouble, they have been proved favorable. They are guaranteed to be free of any deleterious substance and to be purely vegetable.
100 years ago
1921: Los Angeles has a plan to get power from the Grand Canyon with the help of the U.S. Government. They intend to create a dam in Marble Canyon one of the Grand Canyon tributaries.
This week under the charge of Dan Hogan the furniture and equipment of the of the Citizens Bank building was moved to the Central Bank building with no confusion in the business of either bank.
For sale – Fancy Peachlow potatoes. Geyler Brothers. Phone 202-W
For Sale White Leghorn hatchers. $3 for a setting of 15 eggs. McFarlamd Strain - Heavy layers. Gleim Poultry Ranch, Phoenix, Route 3.
50 years ago
1971: Although the weathermen hold no hope of more snow, the Winter Carnival organizers say the show will go on. The carnival agenda contains many activities for which no new snow is needed, including the crowning of the Snow Queen during the NAU Axer's Alley Dance.
First-day events begin at Snowbowl with a day long series of ski races. There are also numerous Ice Skating Rink contests and exhibitions. The Snow Man building contest has been cancelled due to the lack of suitable snow.
On Tuesday a Civil Air Patrol search plane radioed back to the Grand Canyon Airport that they had sighted a missing light plane from the Williams Flying Service crashed on a sand bar near its Peach Creek confluence with the Colorado River in the Grand Canyon. William and Charles Gardner of the Williams Air Service and their two passengers, a Minnesota couple, had spent a cold night but were otherwise unharmed on a sand bar. A helicopter was dispatched to pick them up and take them back to Williams.
Investigation shows that the plane had experienced engine failure and the Civil Air Patrol investigator praised the pilot for having done a "tremendous job" in his landing of the disabled plane.
25 years ago
1996: Regardless of whether it snows the Nordic Center will officially open this Saturday with about half its trails open and ready for skiers.
The Snowbowl is expected to open the parts of the mountain where there is the most snow depth. The crew is working busily at moving snow around and packing down the 7inches new snowfall that fell this week to make a strong firm lasting base.
Overcrowding in the county jail has reached crisis level. On the upcoming November ballot, county voters will be asked to approve a sales tax to cover the cost. In the meantime there will be negotiations with the City of Flagstaff about sharing our mutual need for a new larger, up-to-date jail.
Ryan Watkins a 15-year old high school student, won a brand new, souped-up Camaro on Thursday, courtesy of the Arizona Department of Public Safety. He will get his driver's permit in May. His name was entered into a drawing with other Flagstaff-area high school students who were observed by ADPS wearing seat belts.
Your Sun Card makes for savings at over 70 Flagstaff merchants. The card, issued by the Arizona Daily Sun, is your key to savings on food, entertainment and merchandise. The Sun Card is available with three-, six- and 12-month subscriptions.
All events were taken from issues of the Arizona Daily Sun and its predecessors, the Coconino Weekly Sun and the Coconino Sun.
Bruce Carl Ertmann assisted with compiling this week's events.