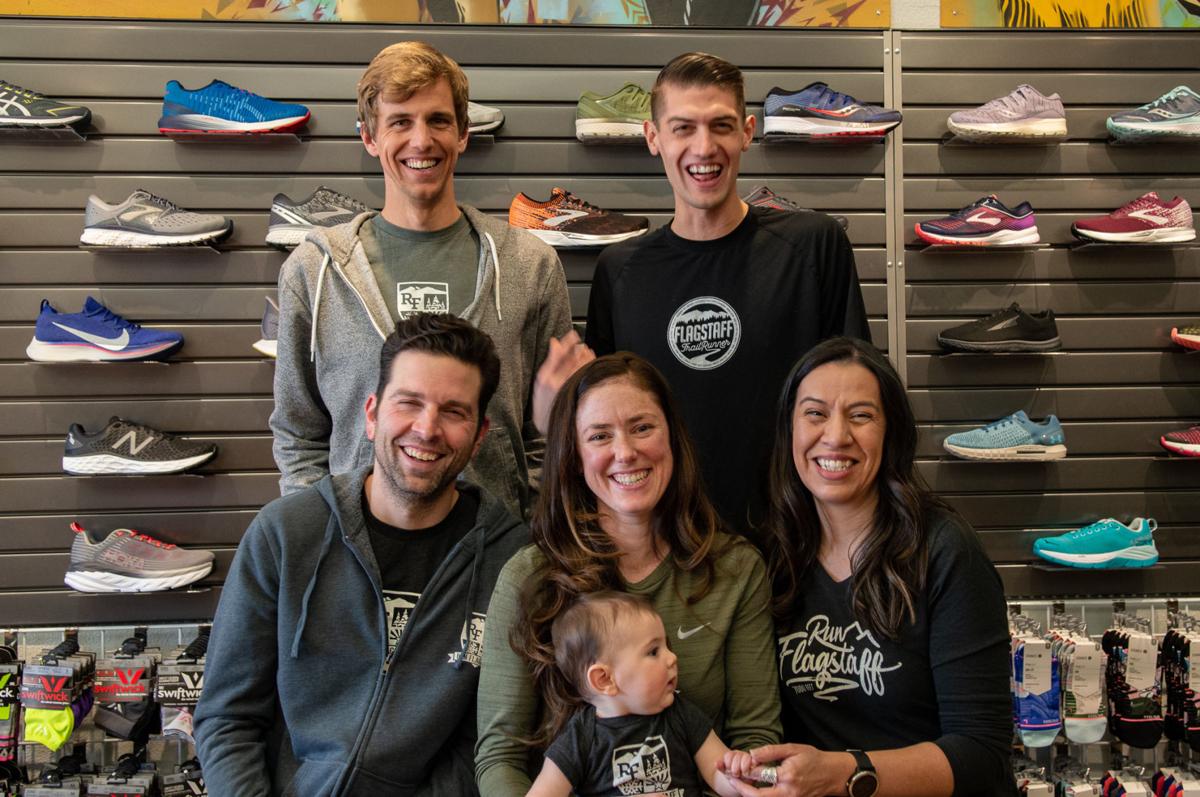 For the past couple decades, I've occasionally heard running store owners try to discourage each other from opening a second store.
"Owning a second store is three times the work!" was a common warning from those who had tried it. So, when Adam Gifford, the former owner of Sedona Running Company, asked if I might be interested in purchasing the shop that he and his wife Lindsay owned and operated for the past eight years, I laughed.
Three times the work didn't sound super appealing — or even possible.
Adam had asked me on the day of the Run Sedona event. Nick Hilton, who is co-manager of our Run Flagstaff store, and I were timing the race. On the way home we talked about what it might be like to own and operate a shop in Sedona. It was tempting, I had to admit.
Nick seemed to think that it made perfect sense. There are so many parallels between the two towns. Things that took us years to learn at Run Flagstaff might (should?) also work in Sedona.
The following week, we asked Shelly Breunig, our other co-manager at Run Flagstaff, what she thought. Much to my surprise, she was on the same page as Nick. This was significant, as it would mean more work for both of them and a potential weekly commute, should we move forward.
But the true test was Sarah, my wife and Run Flagstaff co-owner. I knew it would be a long shot to get her on board.
Sarah, the ever cautious one among us, saw potential.
But there was still one major obstacle to overcome: We didn't have anyone to run the Sedona shop. At least no one currently in town. We called former Run Flagstaff part-timer and former full-time pro runner Nick Arciniaga to see if he might be interested in coming back and working with us again.
He had left Flagstaff for Salt Lake City a year and a half prior. Lucky for us, Nick and wife Carolyn had been thinking about a return. The opportunity to acquire the Sedona shop created the position we needed to get Nick back on the team as a full-time member.
I was surprised one more time. Nick asked if it would be possible to come on as a partner.
With everyone on board the idea of "three times the work" didn't seem so daunting or impossible anymore.
Renovations on the shop began in August when we picked up the keys from Adam and Lindsay. Local artist Scott Moore had helped with much of the Run Flagstaff upgrades over several years. Scott and his partner Sydney Francis (liquiterra.com) collaborated with us on the Run Sedona store to create a design that parallels the Run Flagstaff layout. Instead of several years, we've tried to complete this build in a few months.
We are well underway. The Run Sedona grand opening is scheduled for Friday and Saturday. We hope you can come down and join us.
This will be an introduction into what promises to build on an already bright future for the northern Arizona running community. Sedona creates more opportunities for mellow group runs, training groups, and races. It helps bridge the gap between Flagstaff and our high-altitude-depleted friends to the south.
We're looking forward to seeing some familiar faces with a different — but also beautiful — backdrop.
Vince Sherry is co-owner of the Run Flagstaff and Run Sedona stores along with his wife, Sarah.
Have an idea for this column? Contact coordinating editor Julie Hammonds at runner@juliehammonds.com.
Get local news delivered to your inbox!
Subscribe to our Daily Headlines newsletter.