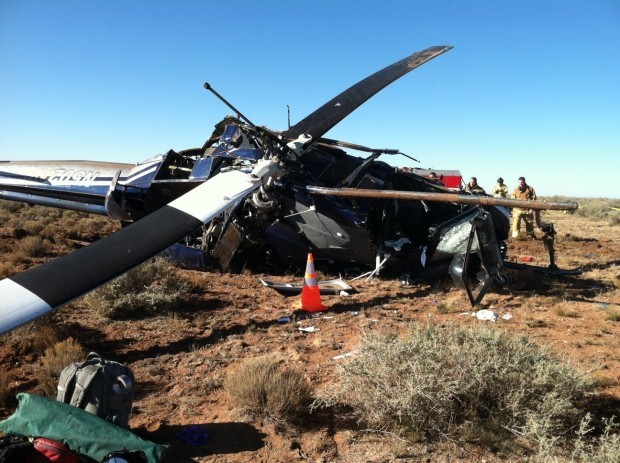 A man has been transported to a local area hospital with non-life-threatening injuries following a helicopter crash south of the Grand Canyon.
The crash occurred about three miles west of the Valle airport, according to the Coconino County Sheriff's Office.
Dispatchers received an emergency call from a man who said he was pinned in the wreckage of his helicopter just after 8:30 a.m. this morning.
The man said his aircraft had a mechanical failure and he was trying to land when the crash occurred.
Valle is about 30 miles south of the south entrance to the Grand Canyon, in between Williams and Tusayan on Highway 64.