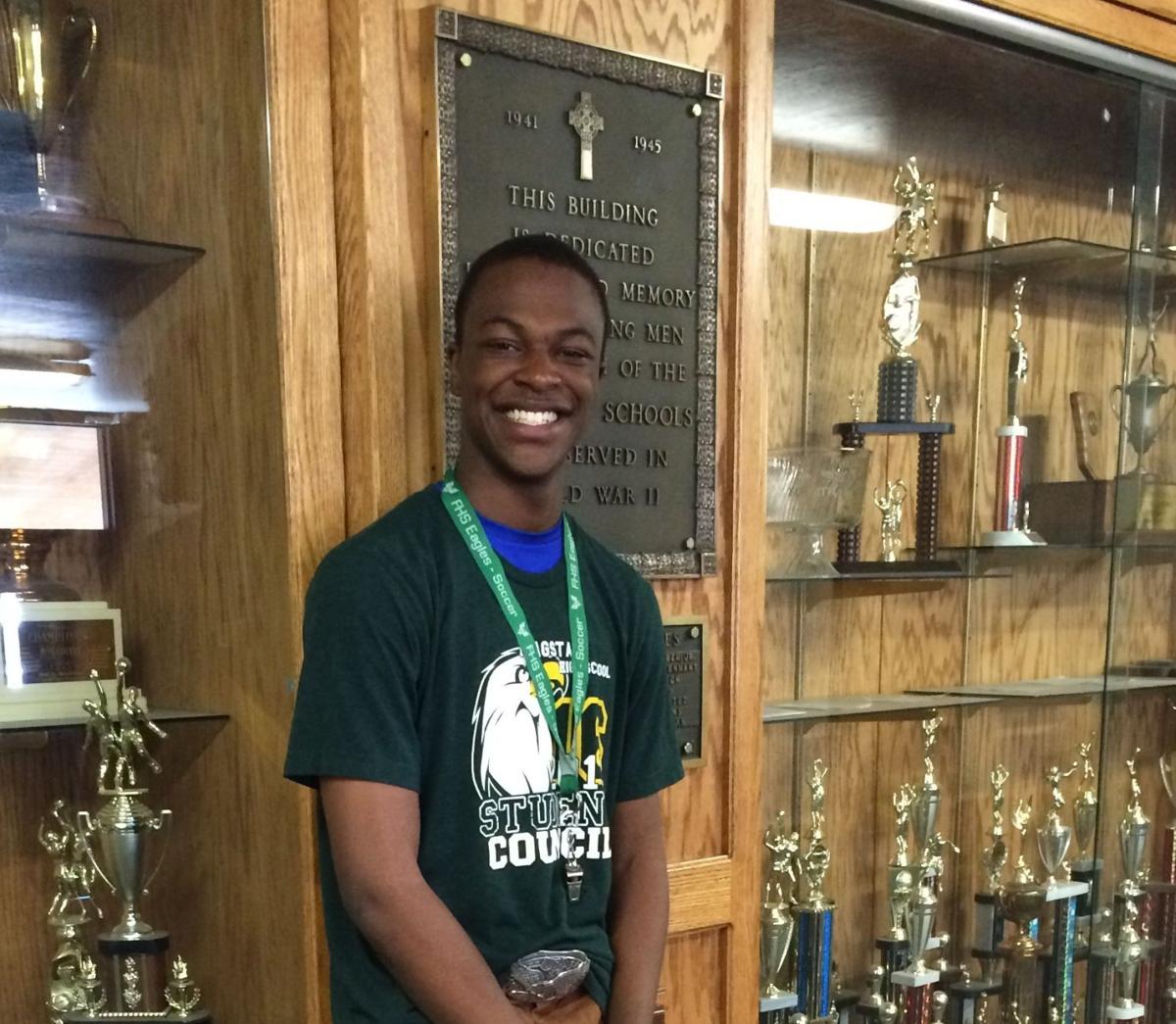 A walk through a hallway Wednesday afternoon turned a Flagstaff High School senior into a hero.
"The kid was on the floor, gasping for air, and his friends were standing around, looking shocked," Monty Grant said. "I asked his friend if he was OK and the friend said he didn't know. I asked the kid if he was choking and he nodded his head yes."
Grant, a  lifeguard trained in CPR and first aid, stepped in and knew exactly what to do. He performed the Heimlich maneuver on the choking student, dislodging a jalapeno pepper from his throat and opening his airway again.
"I saw it for one second, and thought they might be kidding," Grant said. "But people in that situation have a very stony face, I saw his face and I recognized it, and I knew this was real."
Grant, who plans to attend Howard University to study political science and pre-law, said he has a black belt in tae kwon do. He said it was a requirement for him to learn CPR and lifesaving techniques in order to teach tae kwon do classes.
"You never know if something could happen while you're in a class, so it's a requirement to be certified," he said.
Grant said the action happened so fast, he dropped his phone and shattered the screen.
"I was holding my phone in my hand, and I dropped it when I went around to him and it cracked," he said. "I didn't even notice that I dropped my phone until afterward."
Grant said incidents like the one Wednesday serve as a reminder of why everyone should get trained in CPR and other lifesaving techniques.
"If I hadn't known what to do, he might not still be with us today," Grant said. "We might have had to wait for the ambulance to arrive. Especially in schools, it's crucial that everyone get CPR and first aid-certified."
Grant is a member of the school's student council, as well as the JROTC. FHS Principal Tony Cullen honored him at a Thursday pep assembly, and named him the "Hallway Superhero."
Cullen said Wednesday was the first time he knew of a student saving someone's life at school, but said it was no surprise to him that Grant was the one who saved the student.
"If you know Monty, you will understand," Cullen said. "He is the most outgoing, caring kid. He's one of those that only come around every few years."
Cullen said Grant always has a good attitude and sets a good example for others at the school.
"Every day he's at FHS he's making sure everyone around him is in a positive mood and moving forward," Cullen said. "He doesn't just move himself forward, he takes everyone else with him."
Grant said the choking student was not someone he knew well before, but said he has since introduced himself and befriended the student.
"I didn't know his name before, but afterward I went to see him in the nurse's office, and I asked him his name," Grant said. "Now I check up on him."
Get local news delivered to your inbox!
Subscribe to our Daily Headlines newsletter.