A dream came true for Bridge Church and the Flagstaff Police Department Sunday when northern Arizona's first Dream Court had its official ribbon cutting at the Boys and Girls Club of Flagstaff off of South Lone Tree Road.
Prior to the ribbon cutting, speeches were made on the new basketball court's blue rubber surface from members of the police department, the city and former WNBA Hall of Famer Nancy Lieberman, who came out to see the founding of her 78th court of its kind around the country started by her charity.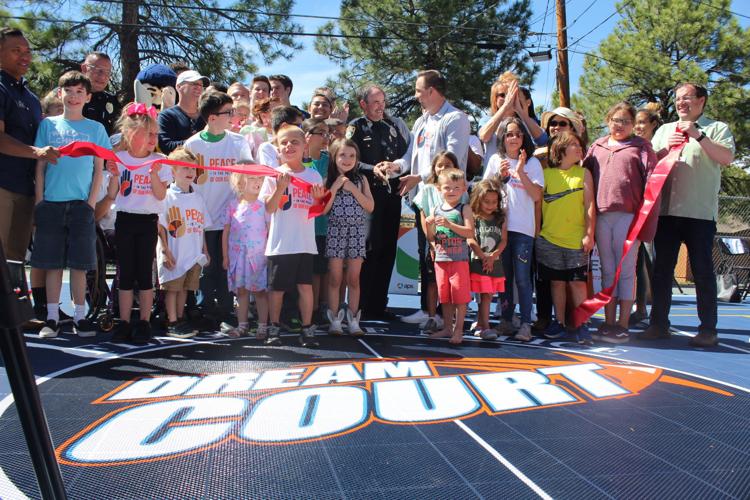 Lieberman started her speech by noting that the last time she was in Flagstaff was when she played for the Phoenix Mercury in 1997.
"I believe that everybody should have a little point guard in them," Lieberman said, explaining that she believes community members should look out for one another, working together as a "super team."
Councilmember Charlie Odegaard explained the concept behind the court in a proclamation from the mayor's office recognizing the court on behalf of the city.
"Northern Arizona's first Dream Court is a new state-of-the-art basketball court that will be a safe haven for community youth to play with peers and police officers and allow youth in our west side neighborhood to have an outdoor basketball court to play year-round," Odegaard said, adding that the court is an invaluable asset to Flagstaff.
You have free articles remaining.
The idea of the Dream Court is that when the police play basketball with youth in need, it will bridge a relationship between the two.
"In watching events unfold across the country, we really wanted to do even more to establish a connection with the youth in Flagstaff," former police chief Kevin Treadway said.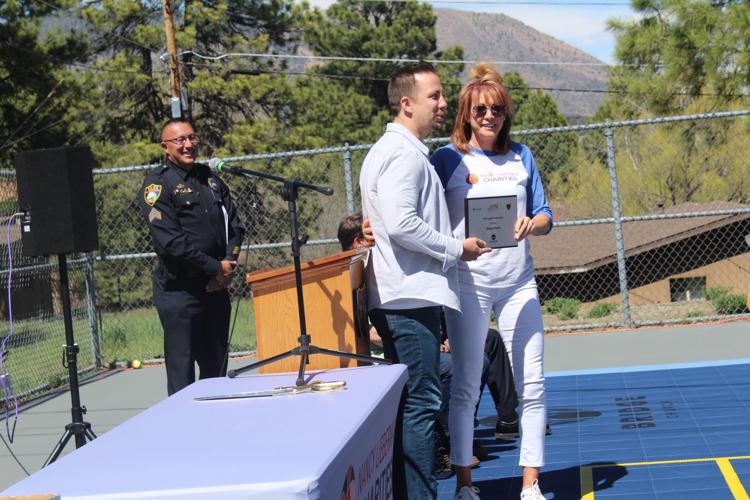 "Competition through sports has allowed us to see past our differences to achieve a common goal – that being overcoming adversity," added FPD spokesperson Charles Hernandez.
Two years ago, Pastor Landon Merrill presented the idea of a Flagstaff Dream Court to the FPD. His Bridge Church members were able to raise the $35,000 needed in order for Sport Court to make the dream a reality. 
Besides basketball, part of the Dream Court can also be used for tennis when a portable net is added. This was displayed by Jeff Sikes of the United States Tennis Association and local Paralympic wheelchair tennis player Kaitlin Verfuerth, who played doubles with delighted children who showed up at the event.