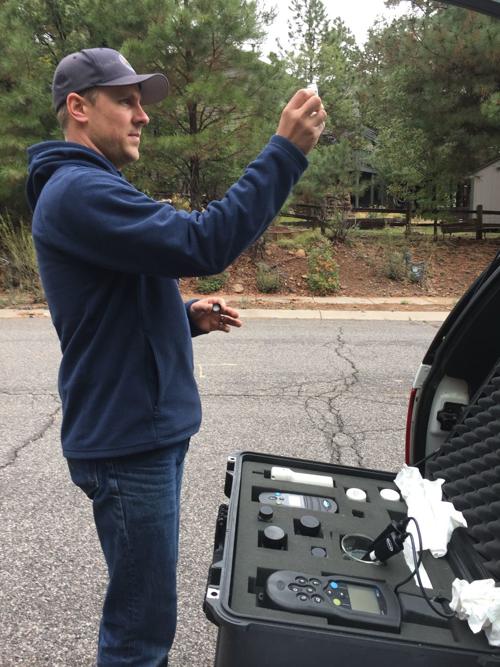 Flagstaff residents do not have to worry about lead in their drinking water.
In a recent report to Council, Steve Camp, the city's utility regulatory compliance manager, stated that the city has "never exceeded the federal action level for lead or copper in any sampling."
According to the report, the city doesn't have any lead mainline water pipes and lead is not found in the city's water source. The city does have some old lead connections that were used in customer service lines, but the number of lead connections is very small.
The city started sampling for lead and copper throughout its water system in 1992, the year after the U.S. Environmental Protection Agency issued its lead and copper rule, he said. The city samples water by asking homeowners to fill sample bottles with water that has sat in their pipes for at least six hours.
Since 1992, the city has taken 359 water quality samples and none has exceeded the action level for lead or copper. In 1995, the Arizona Department of Environmental Quality granted the city a reduced monitoring permit for lead and copper. The city currently tests for lead and copper every three years at 30 different location throughout the city limits. The most recent sampling happened in 2014.
The sample locations included older homes in order to make sure that the city's water wasn't corrosive, which could cause lead to leach from older pipes. The city treats its water to prevent corrosion.
The highest lead sample collected in the city's system in the past five years was 14 micrograms per liter. One microgram is equal to one part per billion. Seventy percent of the samples collected in 2014 were less than 1 microgram per liter, which is less than 10 percent of the federal action level for lead.
Get Government & Politics updates in your inbox!
Stay up-to-date on the latest in local and national government and political topics with our newsletter.