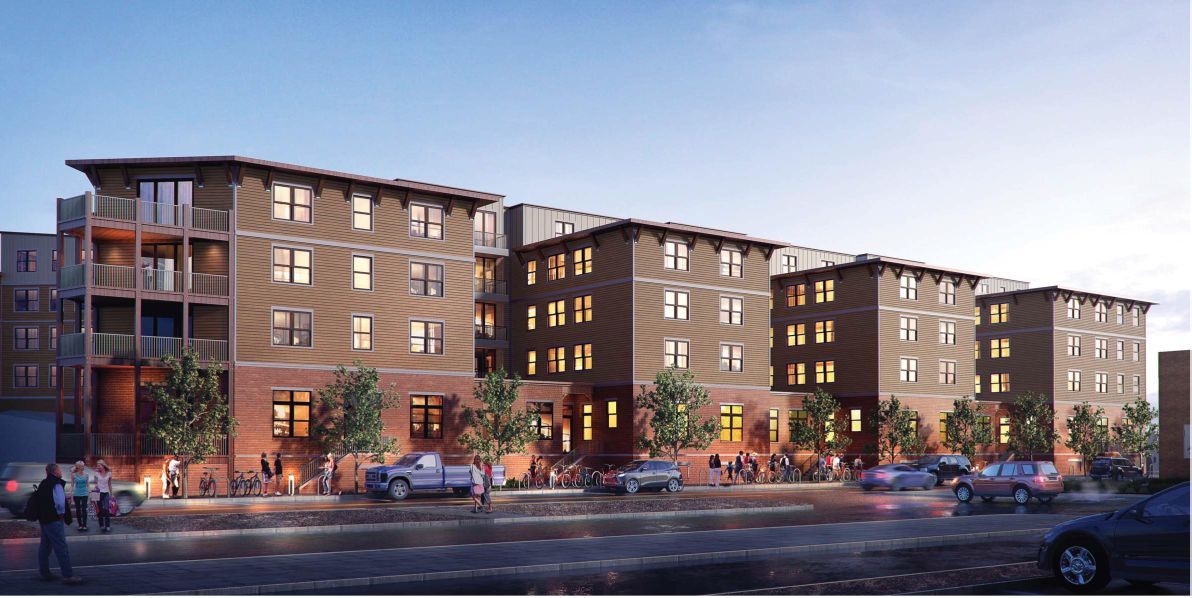 Flagstaff City Council is trying something different with its public hearing on The Hub, a 660-bed student apartment complex looking to build along Mike's Pike and Phoenix Avenue.
Tuesday will be the first time that The Hub will appear on Council's agenda. However, Council will not be taking comments from the public about the project Tuesday night.
Council will hear presentations from both staff and the developer, Core Campus, about the project and then will continue the public hearing to Feb. 23 for public comments.
If Council is not able to hear all of the public testimony in one meeting, it will continue the hearing to March 1, the city stated in a press release. Council's vote on the matter will take place after it has heard from staff, Core Campus and the public.
The city's Planning and Zoning Commission recommended approval of The Hub's rezoning request with the condition that Core Campus find another 100 parking spaces and it join Flagstaff Police Department's Crime Free Multi-Family Housing program. The Hub does not need approval of the rezoning request to build on the property, but the request would allow Core to put its retail shops on Mike's Pike instead of Phoenix Avenue.
Council will discuss The Hub as part of its 6 p.m. agenda.
Also on its 6 p.m. agenda:
—Approval of a resolution and ordinance making changes to the city's zoning code. One amendment that is causing concern would eliminate the need for a developer to get a conditional use permit to rent an apartment complex by the room, thus eliminating the requirement for a public hearing.
—Consider two citizen petitions requesting Council to hold a discussion on Tequila Sunrise and transect zoning in the city.
On its 4 p.m. consent agenda, Council will discuss:
A $206,000 contract with Clear Creek Associates to identify the next five water well locations in the city.
A $171,114 contract with Peak Engineering for the Lockett Road Improvement Project.
A six-month extension of a development agreement with Nestle-Purina for Nestle to investigate ways to reduce the odor coming from its plant.
Get Government & Politics updates in your inbox!
Stay up-to-date on the latest in local and national government and political topics with our newsletter.