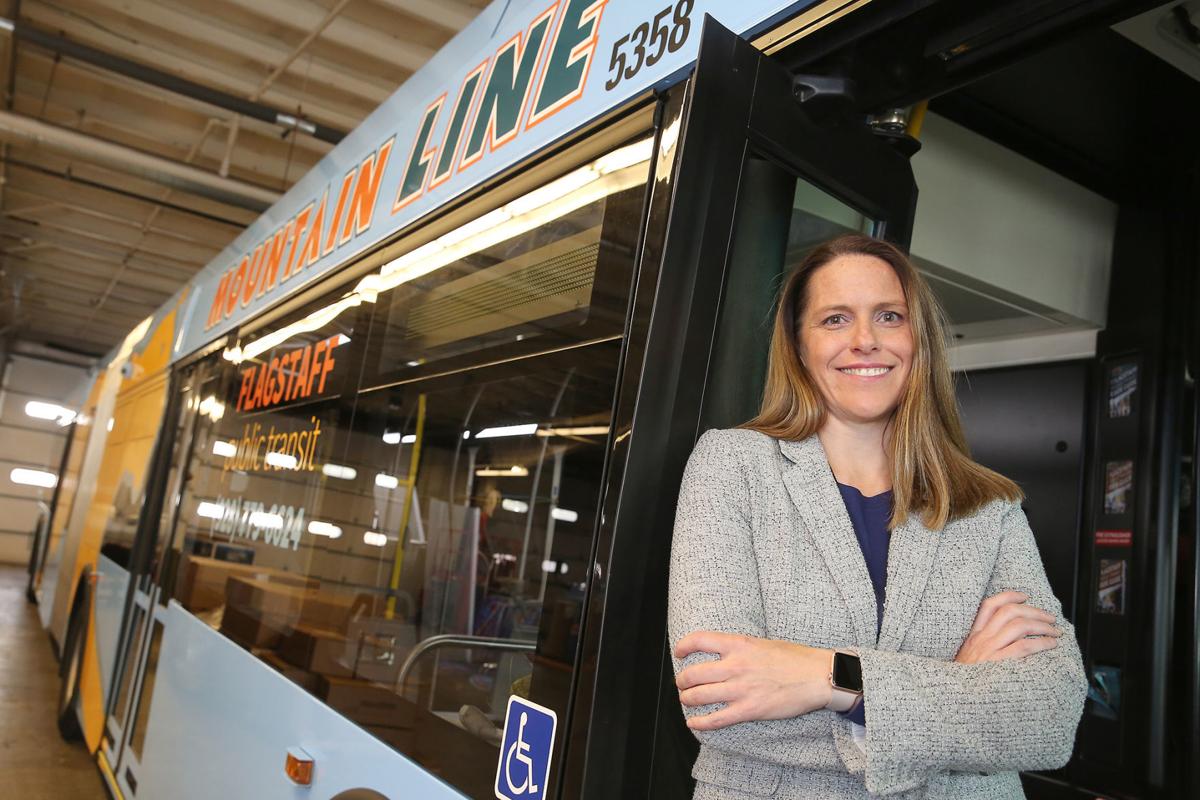 Only about a year and a half after taking up the post, CEO and General Manager Erika Mazza will be leaving her position at the Northern Arizona Intergovernmental Public Transportation Authority.
On February 21, Mazza will step down from heading up the organization she has worked at for just over eight years.
In a statement announcing her departure, Mazza said it had been an honor to work at NAIPTA, which operates the Mountain Line bus service, for so long.
"I am so proud of the work we have done together to move transit forward," Mazza said. "I would like to thank the NAIPTA Board of Directors and the Mountain Line staff for their support and I am confident they will ensure a smooth transition."
Mazza told the Arizona Daily Sun she would be leaving the agency to take up a position with Keolis Transit America, where she will be the Vice President of Operations for the western United States.
"I'm pained to think that Erika is moving on, but she gave it her all and did a bountiful job for us," said Flagstaff City Councilmember Jamie Whelan, who also chairs the NAIPTA board.
Keolis is a multinational transportation company providing bus, train, taxi, and other transportation services to numerous cities across Europe, the United States and some countries in Asia. The company is based out of Paris.
But just because Mazza is joining Keolis doesn't mean she is heading out of Flagstaff. Mazza said the job with Keolis allows her to continue living in the city while also giving her the flexibility to travel and visit other family members across the west.
"I don't feel like I am going anywhere," Mazza said, adding she still plans to be an advocate on issues of bus transit and encouraging alternate forms of transportation than driving locally.
Mazza's departure puts Mountain Line in the position of once again searching for a new director and CEO.
Before Mazza, Mountain Line had long been headed up by Jeff Meilbeck.  Meilbeck left the position in 2018 to lead the regional transportation planning organization MetroPlan.
Whelan said the board of directors has already started discussing options for filling the position of interim director either internally or from an outside organization before the search for a more permanent director can begin.
"Right now it's really up in the air," Whelan said.
Whelan added the board members are meeting later this week to further discuss what the organization will be doing in the short term. Still, Whelan said they are not rushing any decision they make, and the board and leadership team is strong enough should an interim director not be found by the end of the month.
Adrian Skabelund can be reached at the office at askabelund@azdailysun.com, by phone at (928) 556-2261 or on Twitter @AdrianSkabelund.
Get Government & Politics updates in your inbox!
Stay up-to-date on the latest in local and national government and political topics with our newsletter.